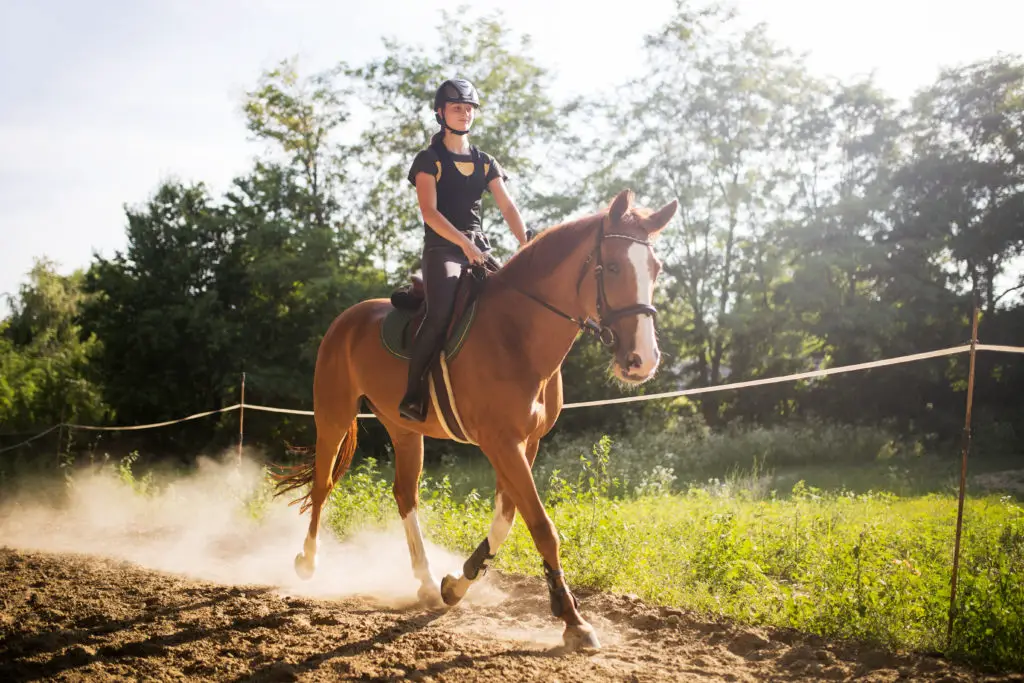 Fitness trackers are becoming increasingly popular and rightly so! They can give us that extra incentive to get active in our daily life, but also during sports they can provide us with tons of useful information. No matter if we're talking about runners, cyclists or swimmers – fitness trackers are found on the wrists of all kinds of athletes. But are fitness trackers also useful for horseback riding?
In today's article, we will address exactly this question. I'd like to show you what a good fitness tracker for horseback riding is all about and then introduce you to the best models in this category. Have fun! ?
Are Fitness Trackers Useful for Horseback Riding?
In other sports, fitness trackers have long since become established, but they are still rarely found among equestrians. So it is even useful to use a fitness tracker in horseback riding and what can you expect from the smart devices? Let's take a look at what the trackers have to offer. ?
Counting Steps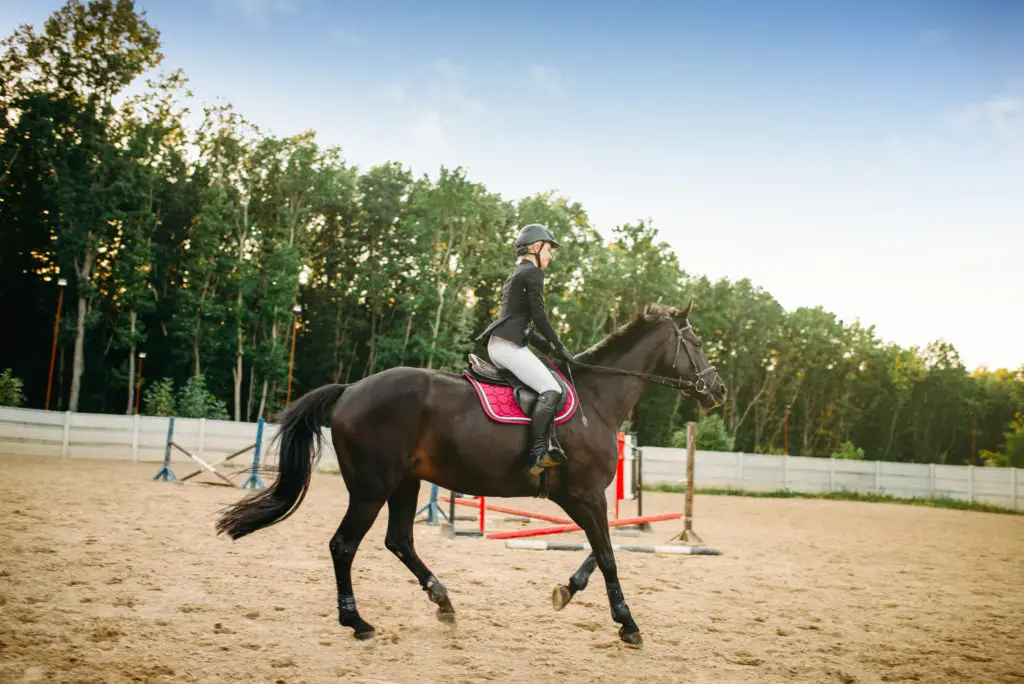 Fitness tracker, fitness bracelet, pedometer… This little piece of technology on our wrists has many names. It all started with the pedometer. 10,000 steps a day, that's a rule of thumb guideline that a person should walk on a day… A fitness tracker counts the steps taken during the day and gives us feedback.
But that's not really meaningful, because after all it's more about movement in general, and that includes activities such as cycling, swimming or horseback riding, where you don't take any steps, but are still active.
Therefore, counting steps while riding is not very meaningful, since it is the horse that takes the steps and not us. In walk and trot the steps of the horse might be similar to our own steps, but in the canter and gallop, there will be large inaccuracies.
Therefore, counting steps should only be used as a guide when riding, or to make comparisons from one riding session to another. However, fitness trackers often also calculate your calorie burn estimates based on the steps taken.
This can of course lead to incorrect values. For this reason, when doing horseback riding, it is better to take your own heart rate values into account when calculating calories. And that brings us to the next point.
» You Might Like: The Best Fitness Trackers Without a Display.
Heart Rate Measurement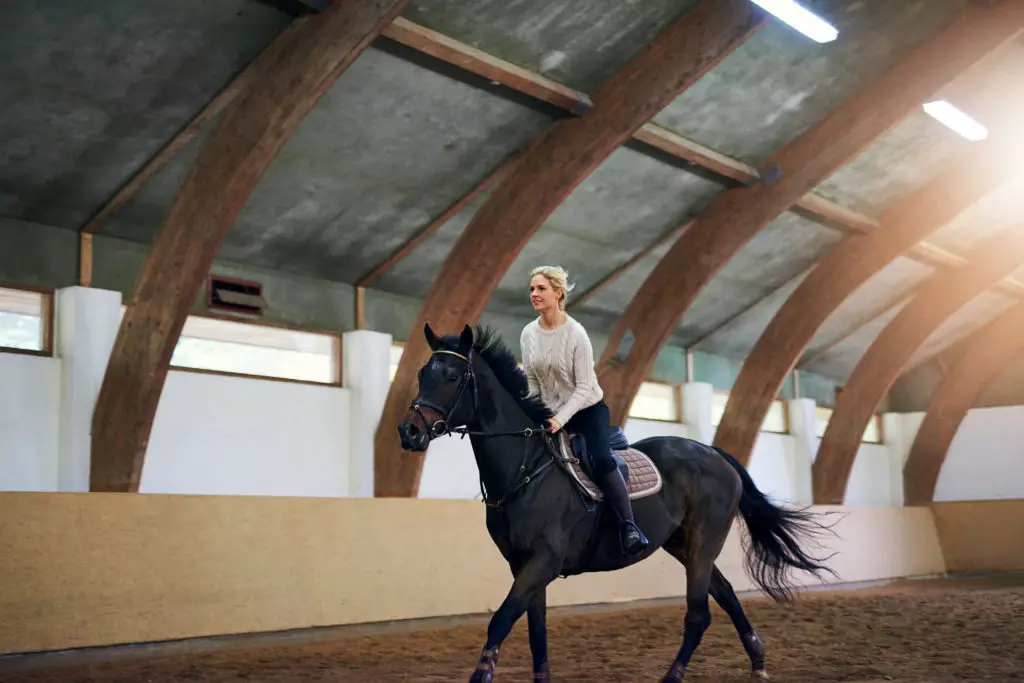 Taking steps is not the only way to be active. We can do a 10-hour bike trip without walking a single step. But does that mean we didn't move? Is that why we missed our activity goal for the day?
Of course not! In fact, on a day like this, we did more than enough exercise and burned a lot of calories. Since the steps cannot be used as reference data in such a case, we must determine the calorie burn estimates to a larger extent by the heart rate values.
Horseback riding is one of those activities where we do not take any steps but are still doing some kind of exercise. Even though many people claim horse riding is not a sport, anybody that has already sat on a horseback knows that that's a misbelief! Our heart rate goes up while riding and we are burning calories.
In order to determine these data correctly, it is very important to use a fitness tracker with a heart rate monitor. Either you choose a tracker with an optical heart rate monitor or a model that is compatible with an external chest strap.
It is hard to say how the calorie expenditure will be calculated by a specific fitness tracker, because every manufacturer has an individual approach. This secret sauce algorithm, in turn, is usually a trade secret.
In most cases, the heart rate as well as the steps and distances are taken into account. In order not to falsify the measurement, you should switch off the pedometer before riding, so that only the heart rate values and the time are used for the calorie calculation.
Some devices also offer different sport profiles, so that, for example, when riding, the steps are ignored while the impact of the heart rate increases. For trackers that don't explicitly offer horseback riding, you should choose a sport profile where steps play a comparably small role.
This way, there is no 100% accuracy, but the data can still serve as a guideline. Fitness trackers that have an extra horseback riding profile are the better option of course.
Speed & Distance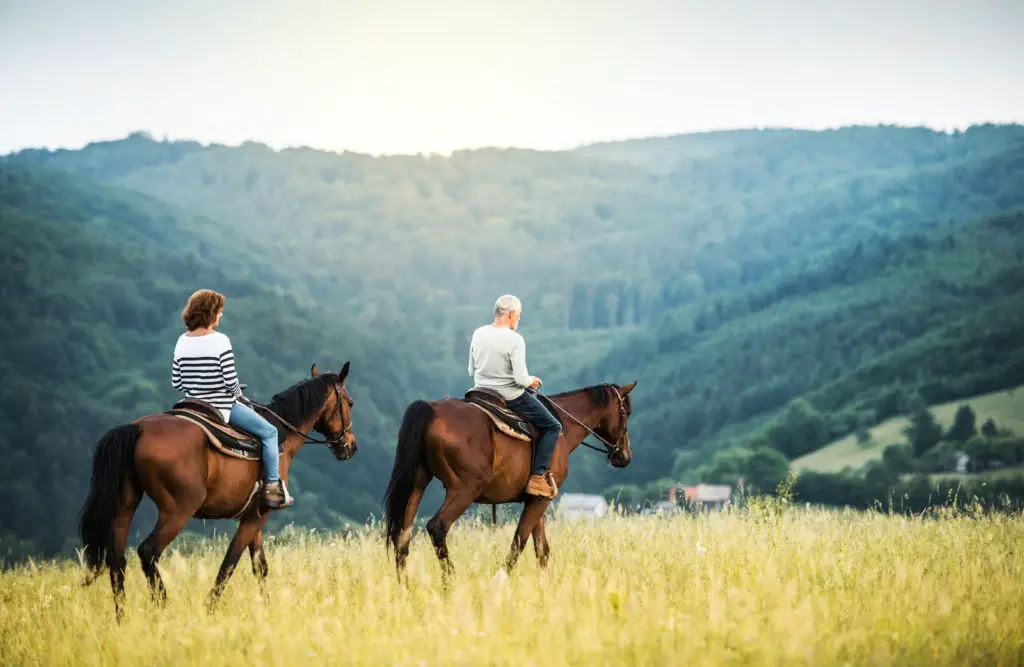 Now we have already taken a look at steps, heart rates and calories. What other data could be interesting for horseback riding?
In horseback riding, speed and distance play a very important role of course. Normally, these values are also determined by the steps calculated by the accelerometer, but as I said, this is very inaccurate and not reliable.
Therefore, in this case you need a fitness tracker with GPS. There are two possibilities: The first and much more common option is to synchronize the smartphone GPS data with the tracker. Most trackers simply pair to the GPS signal of your phone. While this works well, it means that in addition to the tracker, we'll always have to carry our phone with us. Needless to say, this can be annoying in the long run.
Fitness trackers with built-in GPS are better. These models don't need a phone connection and can reliably measure speed and distance when riding outdoors.
These data are very meaningful and can help you to track progress of both you and your horse.
» Related: Fitness Trackers that Work Without a Phone (to Preserve Your Privacy)
GPS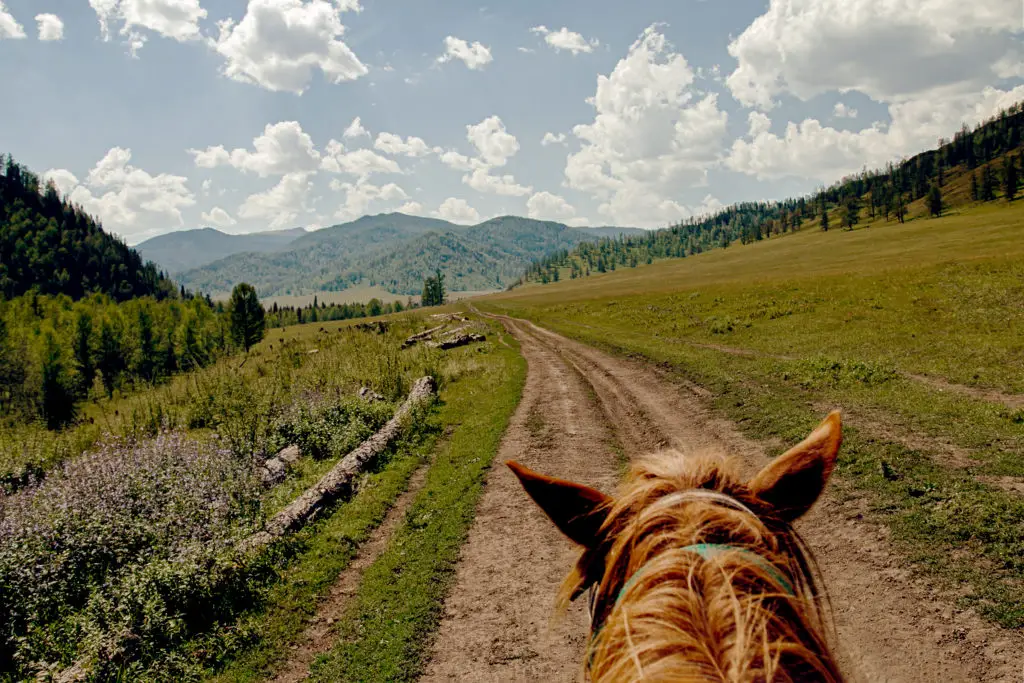 If you want to explore new horseback riding trails, it might be very interesting to track your rides.
A built-in GPS can not only help you to track your routes but in some cases, it can also help you stay on the right path. To be fair, this maps feature is mostly limited to high-end trackers and sports watches.
For a detailed navigation you need a large and high-resolution display, which is more likely to be found on expensive sports watches than on fitness trackers.
In the following I will introduce you to what I consider the best fitness trackers for horseback riding. We will cover devices from all price ranges.
The Best Fitness Trackers for Horseback Riding
Garmin Vivosmart HR+
It is not so easy to find a good fitness tracker for horseback riding. Sometimes it comes without a heart rate monitor or built-in GPS and a specific horse riding sports profile is even more difficult to find. A positive exception on the huge market of fitness trackers is the Garmin Vivosmart HR+.
Garmin devices are almost always recommendable when it comes to sports watches and trackers and the target group of equestrians is not left behind either. The Vivosmart HR+ has an optical heart rate monitor and can also be paired with a chest strap if required.
It is also one of the few fitness trackers with built-in GPS, so you can track speed, distance and your route while riding. You can use the free "Garmin Connect" app to tell the system that the tracked activity was horseback riding.
This will help you to calculate the calorie burn estimate more accurately, because the system will know that steps should not be taken into account.
In the app, you can also view and analyze details of your riding distance afterwards. The only thing you have to do without is the route guidance on the display of the tracker, but this can only be found on sports watches that cost at least 3 times as much.
All in all, the Garmin Vivosmart HR+ is a very good fitness tracker for horseback riding! I would highly recommend to have a look on it for yourself. By clicking on the following product image or the orange button, you will find the current price, as well as all the further information you'll need.
It currently comes in 3 clean colors of Black, Imperial/Kona Purple and Midnight/Force Blue. Alternatively you can look into the Vivosmart HR (non + version) which has my favorite color, the midnight blue.
Garmin Vivosport
And Garmin again. The Garmin Vivosport does not differ much from the model just presented. All already mentioned advantages, like the built-in GPS, the heart rate monitor and the horseback riding profile are part of the Garmin Vivosport as well.
So in which way does this tracker differ from the first one? The battery life has been extended by about 2 days and the Vivosport is also a little thinner than the Vivosmart HR+.
Equestrians may also be interested in the barometric altimeter, which allows you to track the altitude when riding off-road. There is also a multisport profile that allows you to easily switch between different sports activities. This could also be of interest to equestrians.
After all, this fitness tracker is another very good choice for horseback riding and it differs just slightly from the first recommendation. In order to find out which of these two suits you best, you should take a look at this one as well. Here you will find it:
What about Fitbit?
Fitbit is probably the most popular manufacturer of fitness trackers. For years, the elegant and smart bracelets of the American company have been convincing millions of people worldwide. Nevertheless, there are some disadvantages of Fitbit trackers. One of the disadvantages is a thorn in the side of equestrians in particular.
According to the current state of the art, Fitbit does not have a horseback riding sports profile, unlike Garmin devices, and the pedometer cannot be switched off that easily. This means that the horse's steps are tracked while riding and in the end, the calorie calculations will be inaccurate.
You could avoid this by using profiles such as "Driving a car", which also involves covering a distance without taking any steps. However, this is a bit cumbersome and not very accurate either. It's a pity that Fitbit has not really found a good solution for equestrians so far. Well, let's wait and see what the future brings! ?
The Best Sports Watches for Horseback Riding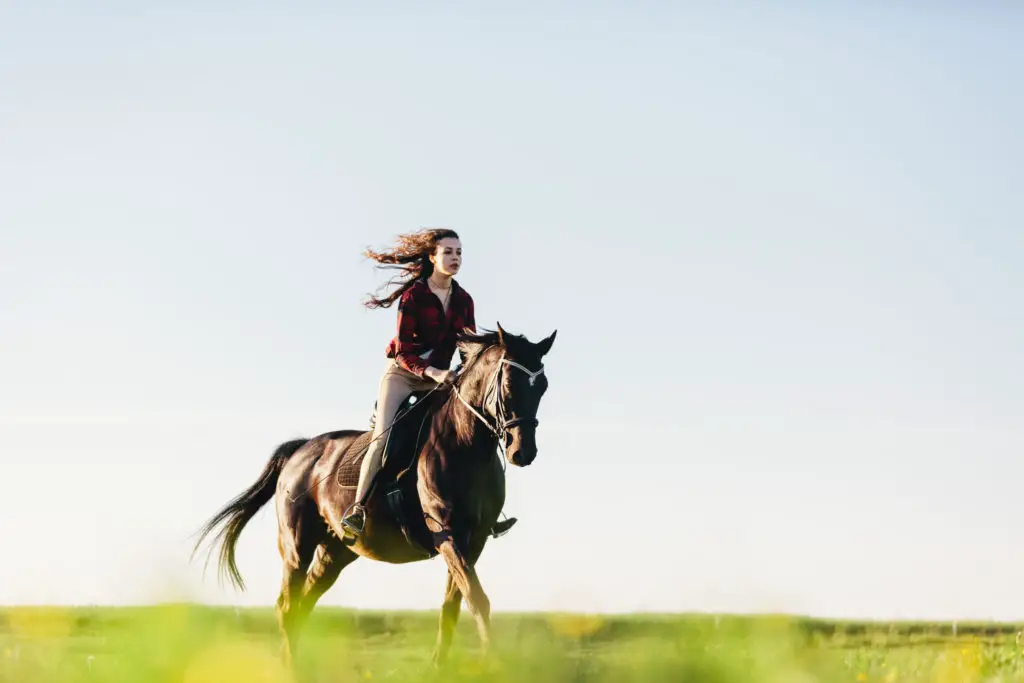 Polar Vantage M
Besides Garmin, Polar is one of those companies that must not miss when talking about the best fitness trackers and/or sports watches. The Polar Vantage M is my choice for the best devices for horseback riding.
I recently tested the Polar Vantage M sports watch myself (see my review), so I could talk about it for hours, but I'll try to keep it short ?. The Polar Vantage M is a brilliant multi-sport GPS watch that is also suitable for horseback riding.
The Vantage series features a new, innovative technology for the heart rate measurement which, in my experience, leads to very accurate heart rate values even on the wrist. The Polar App is extremely detailed and offers a separate horseback riding profile as well.
As you might have already guessed, this watch also comes with built-in GPS. All in all, this watch is a no-brainer that's perfect for many occasions, including horse riding. But of course, that's just my personal view on things. Again, it would probably be best if you take a look at this device for yourself. Once again, you'll find all the information you'll need by clicking on the following product image or the orange button.
Garmin Fenix 6X Pro
This last recommendation really is something special and once again, Garmin has its fingers in the pie. The Fenix 6X Pro not only sounds impressive but is currently one of Garmin's absolute showpieces.
I recently had the pleasure of testing this watch for myself (see my review) and I can tell you that I'm still very excited when talking about this device, because it's really just fantastic.
The Fenix series is explicitly aimed at outdoor sports enthusiasts, and the Fenix 6X Pro is extremely durable and of high quality. It also has a very good GPS and a built-in barometric altimeter.
In addition, it comes with a detailed course navigation feature. This watch is a high-end device with countless of features, many of which should certainly be interesting for horse riding as well.
You can certainly write much more about this watch, but it is always best to gain an impression yourself. Here you can take a look at this amazing sports watch:
Sale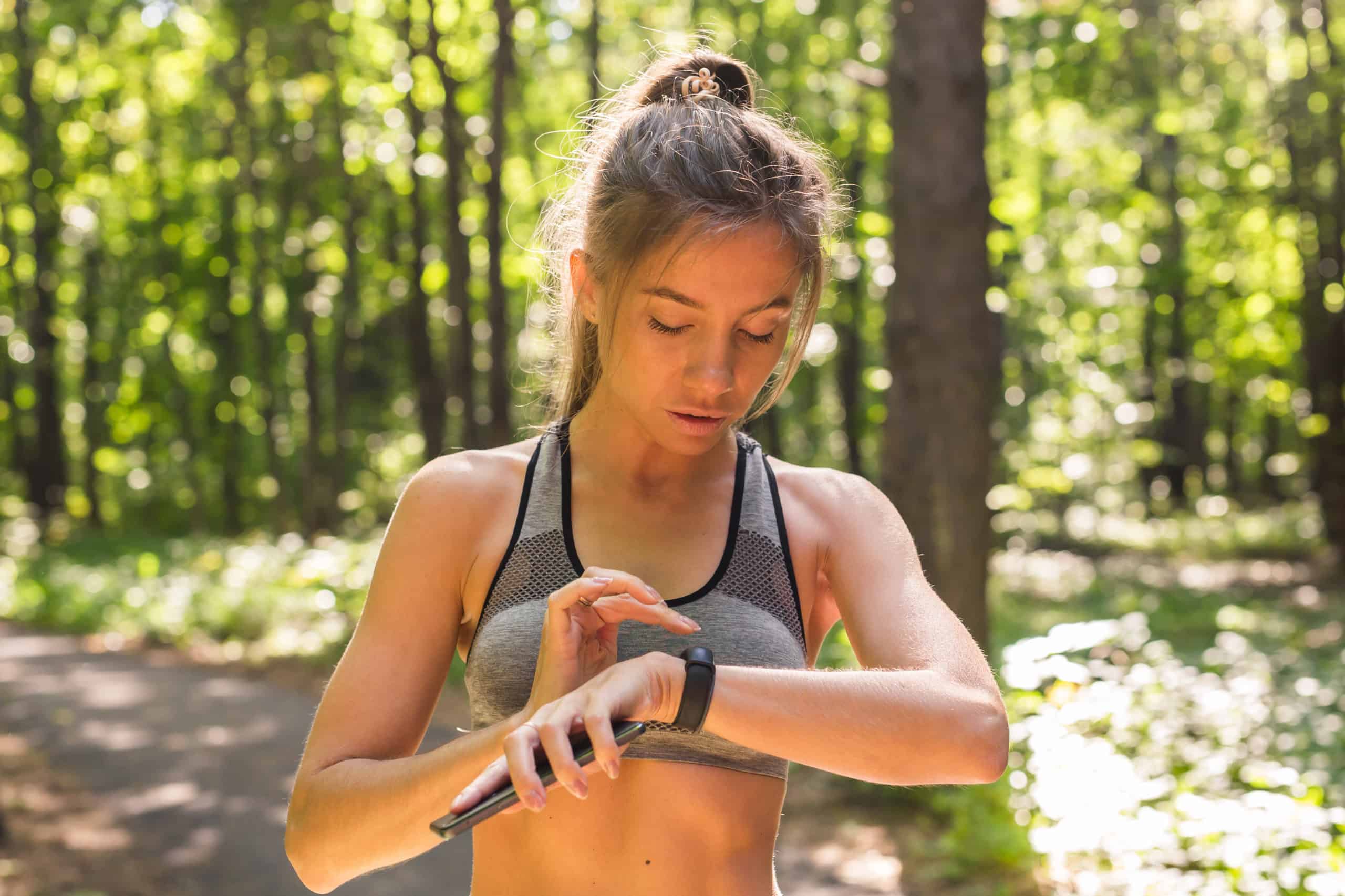 Are There Fitness Trackers for the Horse?
So far, we have only talked about fitness trackers for equestrians. But there are also fitness trackers for the horses that can measure the horse's fitness and health data.
Especially the devices from the Polar Equine series have made a real name for themselves. These heart rate monitors record your horse's heart rate and help you to train your horse safely and correctly. For example, you can measure the resting and recovery heart rate and choose the right load while riding.
The Polar Equine devices are designed to fit perfectly under the saddle and are comfortable for the horse to wear. More information about these products can be found on the official Polar website.
Conclusion: Fitness Trackers for Horseback Riding
Before you go, you might like this article on horseback riding lessons.
Fitness trackers are used to an increasingly greater extent in our daily life. They can also be a very useful companion during horseback riding, if used correctly. In the classic sense of a pedometer they are almost useless, but by using the heart rate and the built-in GPS, they are able to track calories, distances, speeds and courses.
I hope I could help you with this article. If you have any further questions or if you have made your own experiences with fitness trackers while riding, feel free to contact me.
Otherwise, I wish you a lot of fun with your new fitness tracker! ?