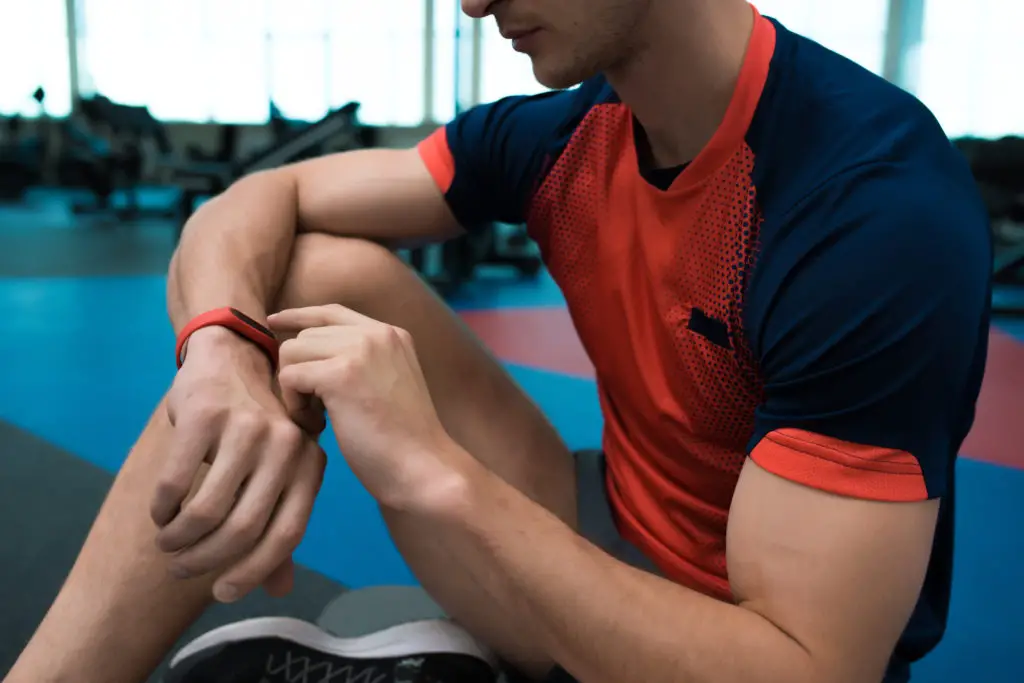 Fitness trackers are becoming increasingly popular. And rightly so, because this little piece of technology brings many health benefits and can make our everyday lives easier. But there is one thing that goes along with all the electronic devices we carry with us these days: data, data, data.
What actually happens to the data you collect with your fitness tracker? Actually, no one knows where the data tracked by the fitness wristband ends up and for what purpose it is used. If you're not entirely comfortable with that, then you've come to the right place.
In today's article, I'll introduce you to 3 fitness trackers that can be used without a smartphone app and that preserve your privacy by not uploading your health data on the manufacturer's server. Have fun! ?
Is it Possible to Use a Fitness Tracker Without a Smartphone App?
"Download our free smartphone app"… "Find out more in our free app"… You can hardly get around sentences like these when using today's fitness trackers.
As a result, smartphone apps are now seen as an indispensable part of a smart fitness wristband and one thing is slowly but surely being forgotten: a fitness tracker can also be used without a smartphone app!
» Related: Minimalist Fitness Trackers Without a Display Screen.
The Problem with Fitness Trackers that Require a Smartphone App
The data collected by fitness trackers usually goes the following way: from your tracker, the data ends up on your smartphone via Bluetooth and from there it is uploaded to the manufacturer's server.
However, not only the manufacturer has access to your data, but many third-party providers, such as Facebook or advertising networks as well, which can use the data to create more targeted advertising.
As a result, you can't know exactly what happens with your data, and unfortunately, hardly any manufacturer really explains this. So third-party vendors could get access to important and sensitive information, such as: When and where is your heart rate (your stress level) particularly high? How do you eat? How well are you sleeping? Do you have any health problems?
This way, a gigantic interest profile can be built up about you, which could then be used for commercial purposes.
Now that's a pretty scary idea… Nevertheless, it actually is the bitter reality. Therefore, it's high time to look for alternatives. Let's take a look at fitness trackers that can do without an app and without sharing your data.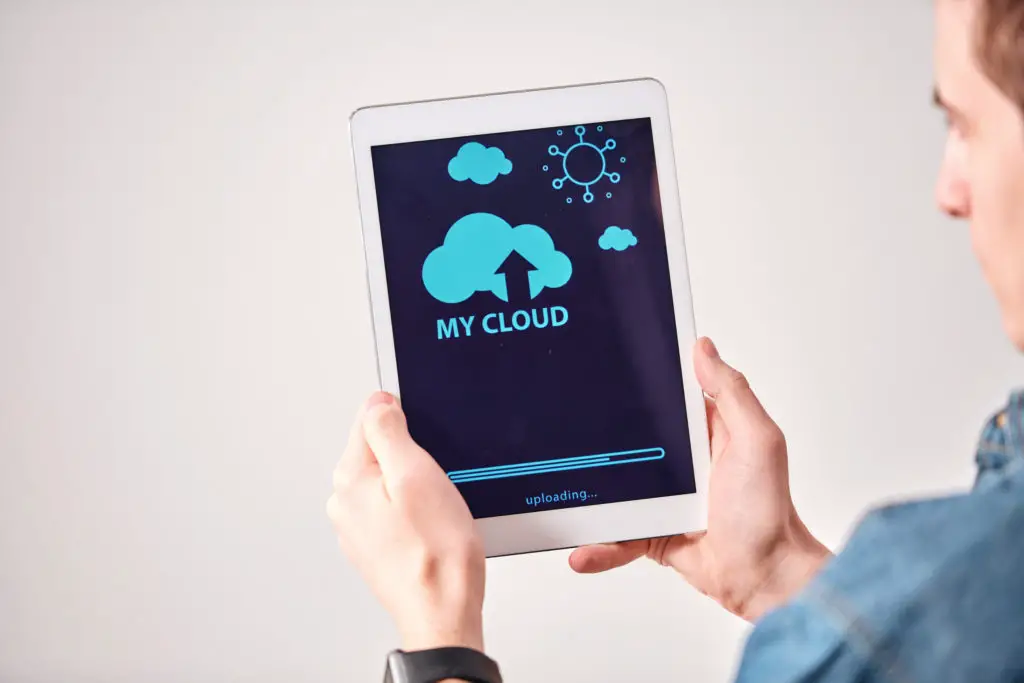 What Can Be Tracked Without a Smartphone App?
Fitness trackers are mainly used to track our fitness and health data during the day and give us an idea on our activity level. Accelerometers & heart rate sensors are mainly used for this purpose. The beauty of these sensors is that they don't require an internet connection or a smartphone app to do their job.
Conversely, if you turn off the internet features, it means that your data won't be uploaded to any server or cloud, so that your health data will stay with you! So as long as your fitness tracker has a small display, the following fitness data will be shown to you even without an app:
Steps
Heart rate (current/average/maximum heart rate)
Intensity minutes
Calories burned
What Cannot Be Tracked Without a Smartphone App?
Year after year, fitness trackers are becoming more feature-rich and for many of those features you'll need an internet connection and an app. While some features are certainly very useful, others are not really necessary. Here is a list with a few exemplary functions that you would have to do without if you don't use a phone app:
Detailed sleep tracking
Smartphone notifications
Weather information
Certainly, some of these features are interesting, but let's be honest, you can do without many of them. Well, that's just my humble opinion. In the end, it's up to you of course ?.
Is It Possible to Use GPS Without Your Smartphone?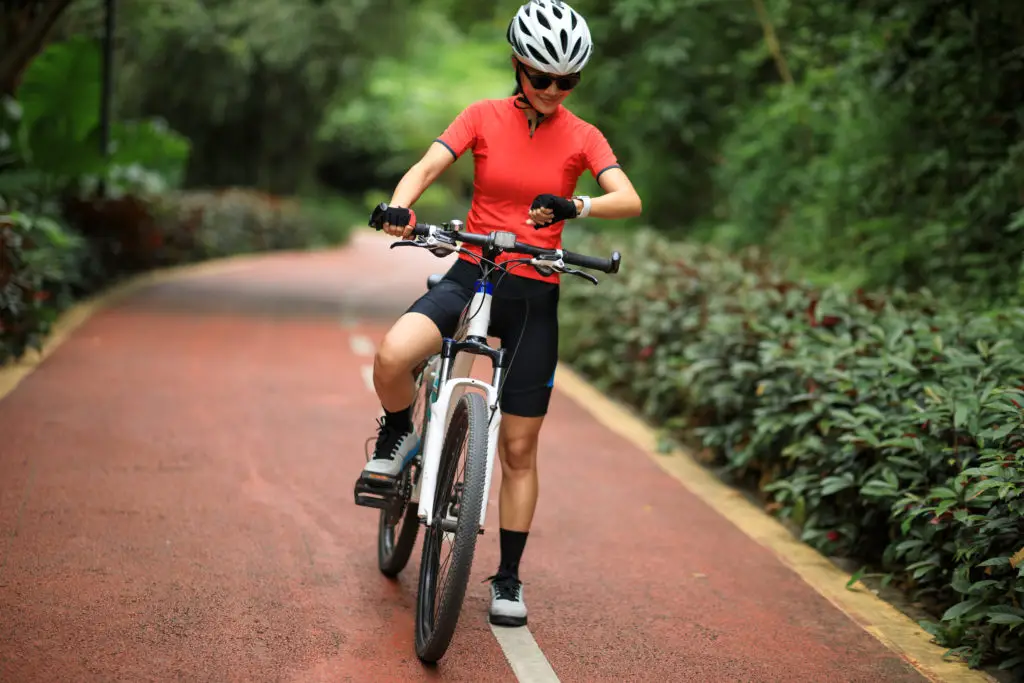 With the help of the GPS feature, a fitness tracker can track distances, routes and speeds. But can you use GPS without a smartphone app?
The GPS feature is something that really separates the wheat from the chaff. Most fitness trackers provide GPS, but in the vast majority, the trackers simply use the GPS signal of the paired smartphone, which means that you'll always have to carry your phone as well.
In contrast, some more sophisticated trackers come with an own built-in GPS module. In this case, you can have your distances, routes and speeds tracked without having to pair your smartphone or using an app.
So much for the theory. In the following, we are going to take a look at fitness trackers that work without a smartphone app, and that help you to keep sensitive data out of the wrong hands.
These Fitness Trackers Work Without a Smartphone App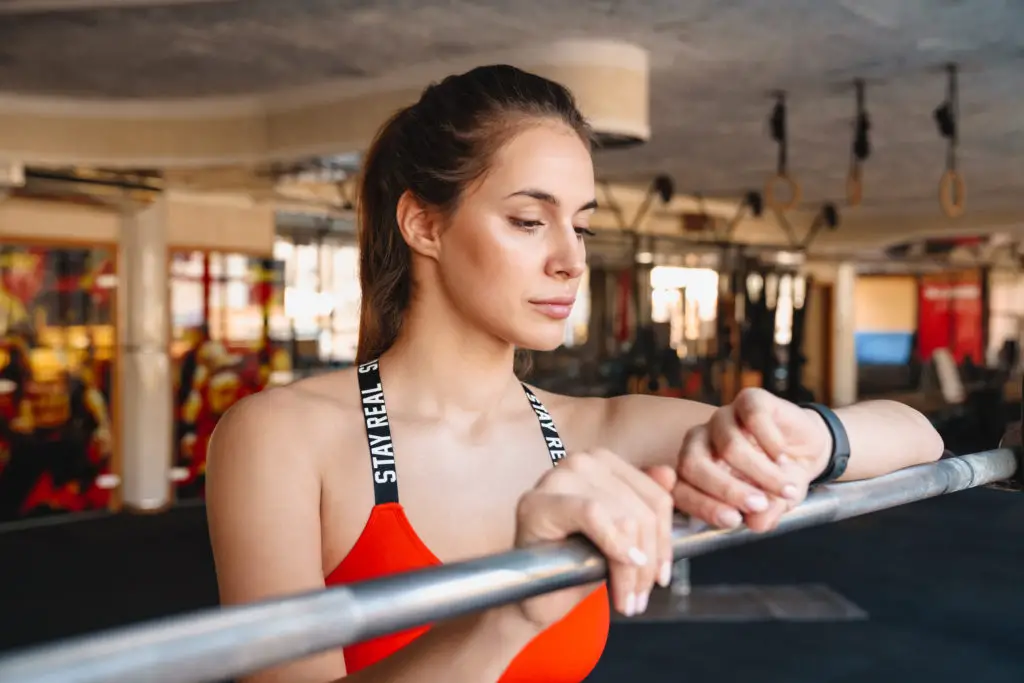 Fitbit Charge 3
The Fitbit Charge 3 is THE classic fitness tracker and also probably the best-selling model on the market. But is this popular fitness wristband also usable without an app?
Yes, fortunately it is! Although you would have to do without smartphone notifications and a detailed sleep tracking feature, you would still be able to enjoy numerous other features without having to share your data with third parties.
In addition to classic activity data, such as your steps, the Fitbit Charge 3 can also monitor your heart rate. The built-in optical heart rate monitor can measure your heart rate on your wrist and gives you feedback without a phone app.
In addition, it comes with 15 pre-installed sports profiles, ranging from running, cycling and swimming to yoga. However, you will have to do without the GPS feature. Although this model is officially advertised with it, it only uses the GPS of the paired smartphone.
However, even without a cell phone and without an app, you will have a variety of useful fitness and health functions at your disposal. I would advise you to take a look at this tracker to decide whether it meets your expectations.
Fitbit Charge 4
Beyond all doubt, the Fitness Charge 3 is a fantastic tracker without a smartphone app but if you don't want to do without a built-in GPS feature to track distances and routes, you might consider its successor: The Fitbit Charge 4.
Unsurprisingly, it comes with all the advantages of its predecessor and adds some nice functionality on top. Above all, the Charge 4 has a built-in GPS module, which allows you to track GPS data without a smartphone and without an app. So, you don't have to carry your phone with you all the time, and even better: You don't have to share your data with others.
Nonetheless, you will get useful information about your steps, heart rate, as well as distances, routes and speeds.
The bottom line here is that with the Charge 4, you'll get a top-notch fitness tracker that still preserves your privacy. Again, I'd say that it best, if you just take a look at this model for yourself. Fitbit now even has a Fitbit Charge 5 if you're all about the latest and greatest.
The Willful Fitness Tracker: Back to the Basics
Fortunately, even nowadays there are still manufacturers that allow the use of their fitness trackers without an associated phone app. One of these positive exceptions is the company Willful, which has already built a good reputation in the fitness tracker market.
The Willful fitness bracelet does not require any phone or Bluetooth connections and really focuses on the essentials: counting steps, tracking distances, calories and time. No more, no less. It will give you the most important fitness and health data at a glance, without the need for a smartphone or an additional app.
And happily, above all, this fitness tracker is ridiculously cheap with just under 20 dollars. If you're looking for a very simple tracker that does not require a smartphone app and don't want to spend a lot of money, the Willful tracker is a no-brainer. But that's just my personal view on things, so I'd recommend that you just take a look at it for yourself.
» You Might Like: How to Wear a Fitness Tracker on Your Ankle (5 Clever Ways)
Alternative Ways to Preserve Privacy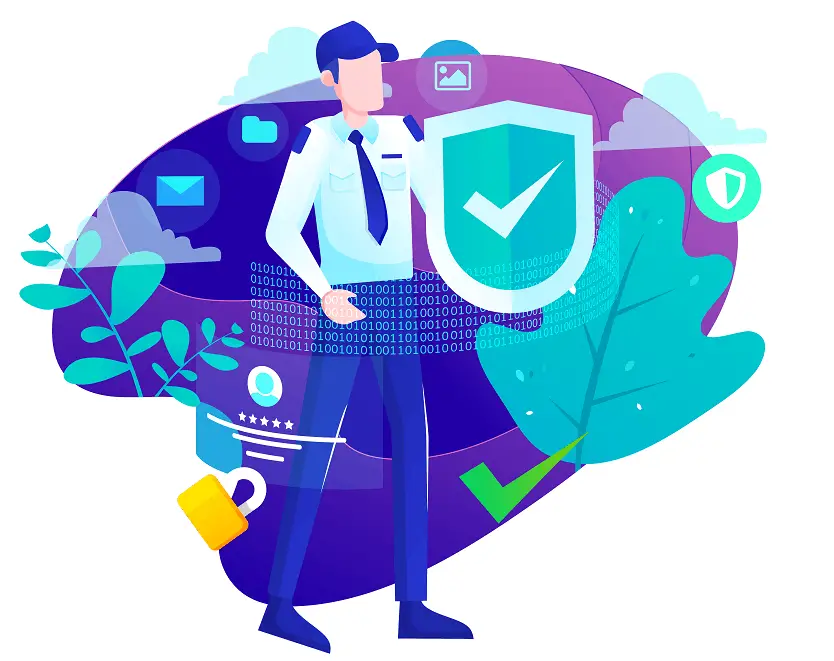 Use Independent Apps
Besides the official apps of the manufacturers, you could also use an independent app. These apps synchronize your data from the fitness tracker, without uploading them to the manufacturer's server.
For the fitness trackers of the Xiaomi MiBand series, for example, there is an official app, but there are also independent apps. Just look for "Master for MiBand" or "Notify & Fitness for MiBand" in your app store. Both options are provided by independent companies and both allow you to keep an eye on your fitness and health data without uploading them to any server or cloud and without sharing them with any third parties.
Additionally, Xiaomi trackers are always a good choice in general because they are very affordable and yet provide some nice functionality and an accurate fitness tracking. If you're interested, you should take a look at the MiBand 4 and the MiBand 5.
PC Interfaces
Many people don't want to refrain from a smartphone app for privacy reasons, but simply because they don't own a smartphone. If you are one of these people, there is a solution for you as well. Some manufacturers offer PC interfaces in addition to the usual phone apps.
For example, you can synchronize the popular fitness tracker from Fitbit via a Bluetooth-enabled Windows 10 computer and view the details there. Just search for "Fitbit app" and you should quickly find what you are looking for.  You will also find more information in this user manual of the Fitbit Charge 3.
Important: This PC interface still sends your data to the manufacturer's server. The computer app was created to help people who want to do without a smartphone or those who simply don't have one.
Final Thoughts
Fitness trackers are becoming increasingly popular. Nevertheless, there is still hardly any manufacturer that helps you preserve your privacy and in almost all cases, your data is shared with third parties. Fortunately, there are some positive exceptions, so that you can use fitness trackers without a smartphone and without an app.
Either you forgo a few additional features and get a simple tracker that works without an app, or you work with an app that is designed for data protection. This can either be a manufacturer app without forced cloud connection or an independent app from an independent company.
I hope that I could help you with this article. If you still have any questions or if you've found a solution for using a fitness tracker without a smartphone app yourself, please don't hesitate to contact me.
Otherwise, I wish you a lot of fun with your new secure fitness tracker without a smartphone app! ?