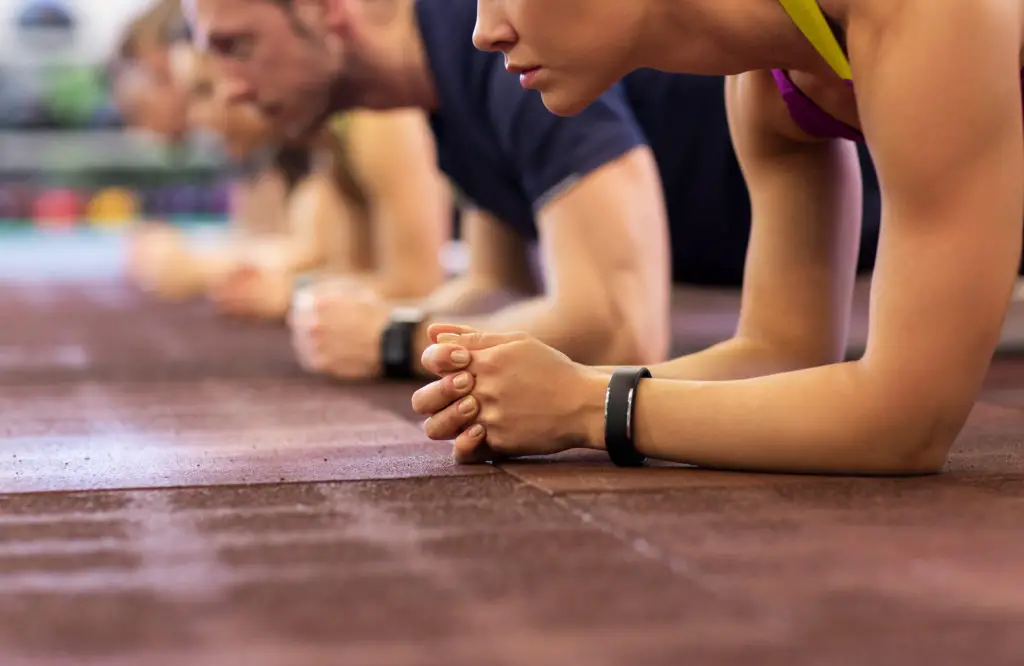 Fitness trackers. This little piece of technology worn on our wrists is becoming more and more popular, and an ever-increasing variety of different trackers is hitting the market. Sometimes they resemble simple wristbands and sometimes they are more like smartwatches. Either way, there is one thing that almost all trackers have in common: They all come with a display screen.
» Related: Fitness Trackers that Work Without a Smartphone (to Preserve Your Privacy)
However, many people prefer fitness trackers without a display and want the tracker to look like a simple, elegant wristband that you can wear in your daily life without other people even noticing you're wearing a tracker. If you are one of these people, then you have come to the right place, because in this article I will introduce you to the best fitness trackers without a display screen. Have fun! ?
Fitness Tracker With or Without a Display?
There is no doubt that fitness trackers are very useful. They help us to incorporate more movement into our increasingly sedentary daily lives by showing us how much activity is recommended and how much or little we actually move in comparison.
In addition, they also offer numerous health benefits with additional features, such as heart rate monitoring, and are thus simply the ideal companion for our everyday lives.
» You Might Like: Clever Ways to Wear a Fitness Tracker on Your Ankle.
In most cases, the measured data is shown directly on the display screen, so that we receive continuous live feedback. This is certainly quite a nice thing, but it can also get annoying over time.
For many people, fitness trackers that come without a screen are much more interesting, since they do not tempt them to constantly look at the display. Of course, the measurements still take place, only that in this case you can only read the data with an additional phone app.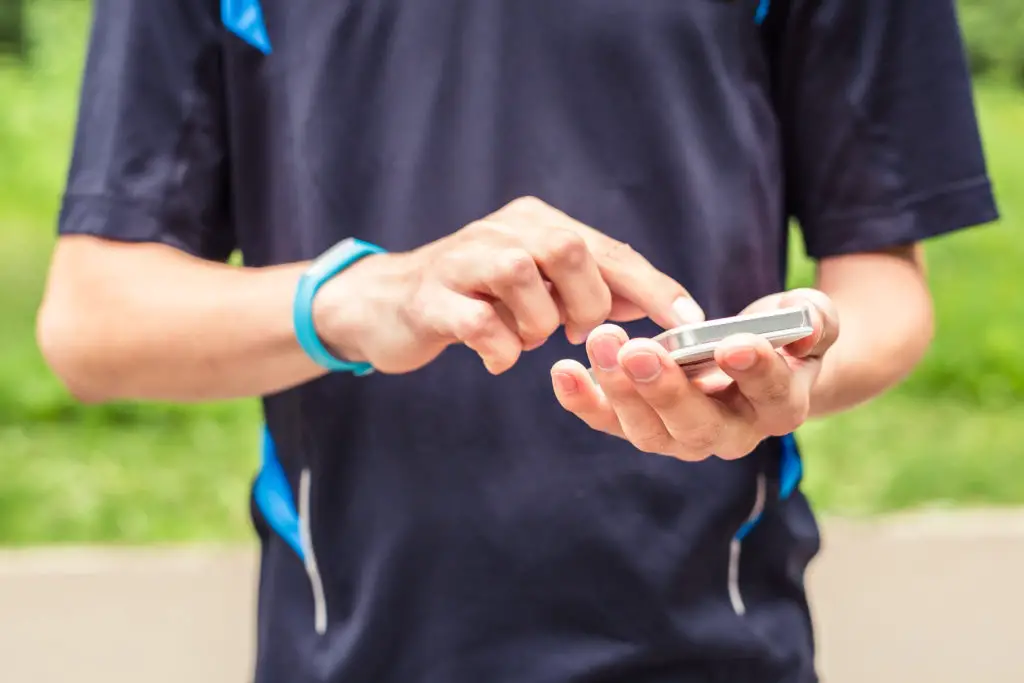 A big advantage of this screenless option is that it is not constantly flashing on our wrist and will therefore not distract us. After all, a fitness tracker is always a nice gimmick and it can be very tempting to look at it. Using a fitness tracker without a display, you can organize your everyday life without distractions and then look at the measured data in the app afterwards.
In addition, the models without a screen usually have a longer battery life, since the display is usually a real energy guzzler.
Last but not least, the trackers without a display are usually more stylish and elegant and can therefore be better integrated into your daily routine. In many cases, these models can hardly be distinguished from fashionable wristbands and just look amazing. However, this is of course a matter of taste!
Alright, let's summarize the advantages and disadvantages of choosing a fitness tracker without a display screen.
Advantages
✅ usually cheaper
✅ looks nicer
✅ more suitable for everyday use
✅ longer battery life
Disadvantages
⛔ no live feedback
⛔ usually somewhat lower functionality
The Best Fitness Trackers Without A Display Screen
Fitbit Flex 2
Fitbit is by far the most popular manufacturer of fitness trackers, so it's no surprise that the American sporting goods giant also appears in this list. If you walk through the city and take a careful look at the wrists of your fellow men, you will always see a Fitbit tracker.
So, it's not surprising that you can also find a fitness tracker without a display in Fitbit's huge assortment. May I introduce: The Fitbit Flex 2.
This fitness tracker probably offers exactly what you were looking for. The Fitbit Flex 2 comes in a simple, elegant wristband design and does all of the usual tracking stuff without a display. The Fitbit Flex 2 counts your steps, tracks distances, calories burned and active minutes and also automatically detects whether you are running, cycling, swimming or doing other activities.
Your sleep is also tracked and analyzed. With the help of the Fitbit app, you can view and analyze all of the tracked data at the end of the day. The only thing you would have to do without is the heart rate monitor.
As mentioned, there is no display, but there are 5 small LED lights that inform you about your current activity level. Taste is subjective, but in my opinion, the Fitbit Flex 2 is currently one of the greatest looking devices on the fitness market.
All in all, the Fitbit Flex 2 is the best tracker without a display screen in my eyes. But of course, that's just my humble opinion. Therefore, I'd suggest that you just take an own look on this device to find out whether it meets your expectations. By clicking on the following product image or the orange button, you will find the current price as well as more customer reviews.
Sale
Fitbit Flex 2
• Fitness Tracker without display screen
• Tracks steps, distance, calories burned and active minutes
• Ultra thin
• Sleep tracking
Sony Smart Band 2
"What, Sony offers fitness trackers as well?" I didn't know that for a long time either, until I recently came across the Sony Smart Band 2. Well, perhaps we didn't hear about this tracker before because it comes without a display screen and therefore does not attract too much attention.
However, the name already reveals that this Sony product is not a normal, but a smart wristband. The Sony Smart Band 2 fitness tracker measures your activity by counting your steps and tracking your traveled distance. So far, so good. Nothing really special at first glance.
However, it is admirable that this tracker, unlike the Fitbit Flex 2, comes with an optical heart rate monitor. Your heart rate will be tracked continuously during the day which makes looking at the activity and health data on the phone app at the end of the day even more exciting.
After all, Sony's Smart Band 2 is another very good fitness tracker without a display screen, which is certainly worth taking a look at. Once again, I would therefore recommend you take a look at it for yourself, which you can do by clicking on the following product image or the orange button.
Misfit Ray
Let's switch from the electronics giant Sony to a rather unknown model: the Misfit Ray. Even though it's not quite known (so far), this device is another great fitness tracker without a display screen.
It tracks your steps, distances, calories, inactivity time periods, as well as some data regarding your sleep. What's also very nice is that it doesn't use a rechargeable battery as usual but replaceable batteries in the form of tiny button cells that last up to 6 months.
The data can either be read in Misfit's own app or by using popular apps like MyFitnessPal or Runkeeper that are also compatible with the tracker.
In my opinion, the Misfit Ray also looks great, but you can judge that best for yourself! Here you will find this tracker including all further information:
Misfit Ray - Fitness Tracker
• Automatically tracks steps, distance, calories, and light and heavy sleep
• Non-charging, replaceable batteries last up to 6 months
• Nice design
Fitness Trackers with a Minimalist Display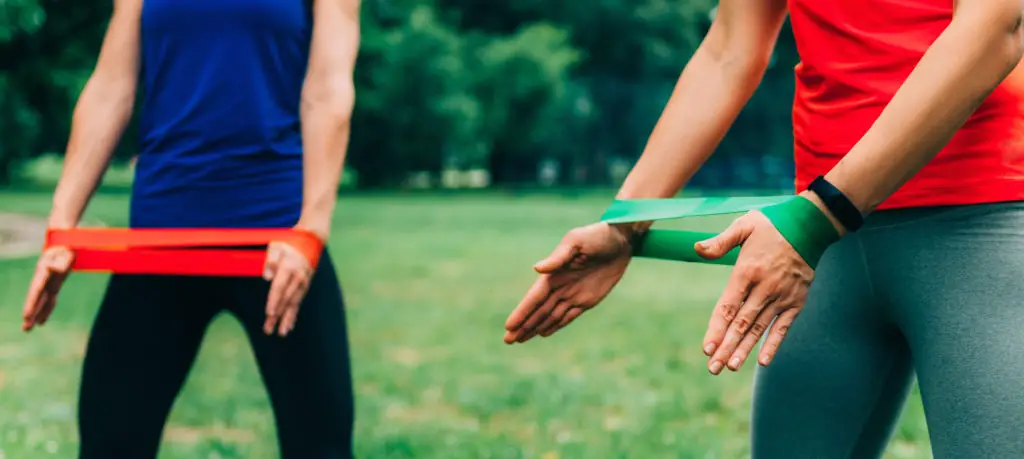 In the following, I would like to introduce you to two more models that are actually equipped with a display. I know, I know, I wanted to introduce you to the best trackers without a display here, but because the screen in these two cases is really minimalist and I think both models are really good, I just couldn't help but briefly introduce you to these two trackers as well. So please forgive me.
Garmin Vivosmart
Garmin is also one of the biggies when it comes to sports products. Normally, the focus of the company is more on slightly larger and more feature-rich sports watches, but with the Garmin Vivosmart, they also offer a fantastic fitness tracker.
This is a smart wristband that works with a very small, minimalist screen. It displays your steps, distances, calories burned and the time in as few characters as possible. In addition, you also get a short notification about incoming calls or messages on your phone in general.
Don't worry, the display really is very minimalist and the tracker looks more like an everyday wristband than a bulky smartwatch. Maybe this intermediate display solution is just the right thing for you! You can simply check it out for yourself by clicking on the following product image or the orange button:
Sale
Garmin Vivosmart 4 - Activity and Fitness Tracker
• Fitness tracker with minimalist display
• Slim, smart activity tracker
• Wrist based heart rate, all day stress tracking, Relaxation breathing timer, Vo2 Max, body battery energy monitor and more
Polar Loop
Mentioning Garmin without also mentioning Polar is almost unthinkable. When it comes to sports watches, both have been neck and neck for years and always provide the very highest quality.
So, it's no wonder that Polar also has something in store when it comes to fitness trackers. In this case, I'm talking about the Polar Loop, which is very similar to the Garmin model I just introduced you to.
It also uses a display, but once again, it's kept very minimalistic and displays the current activity status in just a few words and numbers or notifies you of incoming calls on your phone via vibration.
Here you can find more information about this fitness tracker from Polar:
Polar Loop 2 Activity Tracker
• Minimalist display
• Motivates you to reach your daily goal by tracking your steps, distance, and calories burned 24/7
• Vibrating inactivity alerts help you keep moving throughout the day
Final Thoughts on Fitness Trackers Without a Display Screen
Certainly a gym essential, fitness trackers are rightly enjoying an ever-increasing popularity and even though the vast majority of trackers comes with a display, the wristbands without a screen also have their advantages.
These models usually have the same functionality as their display counterparts but disguise themselves as elegant and fashionable bracelets. That's a combination that many people appreciate because it prevents distraction, provides a strong battery life and usually looks great as well. After all, it seems that sometimes, less actually is more!
I hope that I could help you with this article. If you still have further questions or would like to share your own experiences with a screenless fitness tracker, please feel free to contact me.
Otherwise, I wish you a lot of fun with your new fitness tracker without a display screen! ?