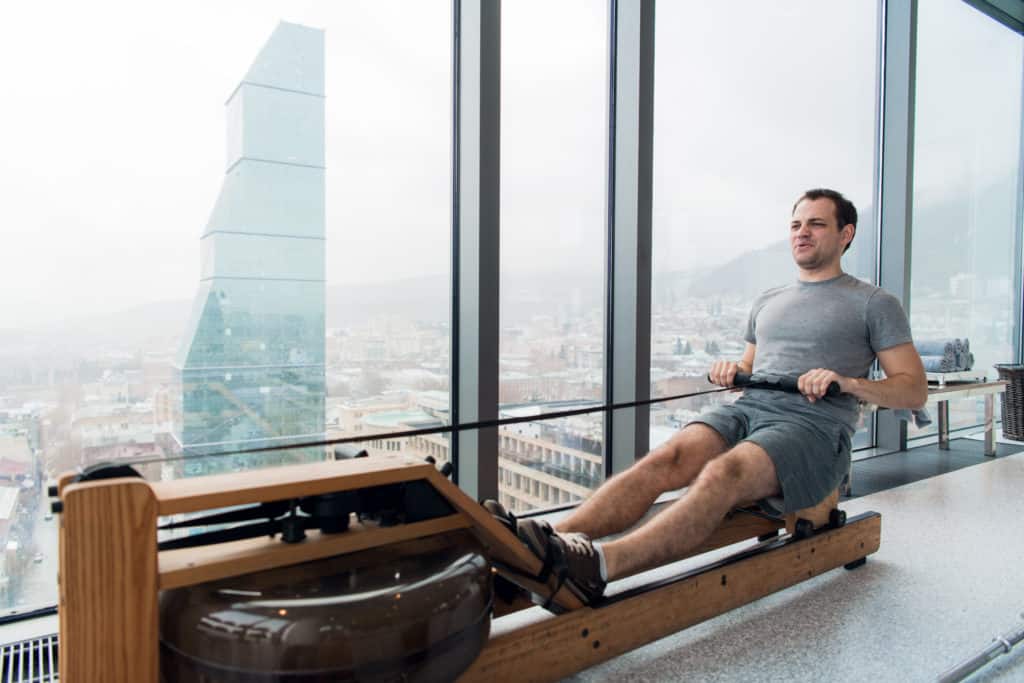 Rowing machines are becoming increasingly popular, yet still lag behind the sales figures of treadmills, ellipticals or exercise bikes.
One person who already seems to be completely convinced of the indoor rowing experience is Frank Underwood from the TV series House of Cards. In nearly every episode, you can see the ambitious politician sweating on the rowing machine.
But how effective is exercising with a rowing machine really? And why exactly did Frank Underwood choose this rowing machine?
You can find out all this and much more in today's article. Have fun! ?
How Effective are Rowing Machines Really?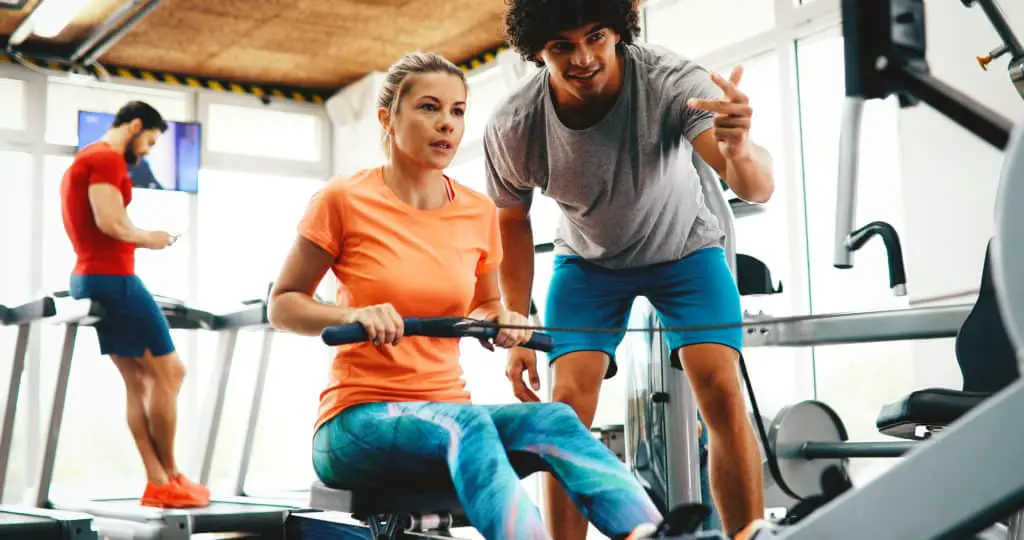 As you've probably already seen in House of Cards, you can use a rowing machine to mimic the movements of a real rowing boat in the comfort of your own home. Frank Underwood seems to think this is a good idea, but are rowing machines really that beneficial?
In contrast to running or cycling, which target only the lower body, rowing machines provide a full body workout. The Waterrower from House of Cards trains up to 80% of muscles simultaneously.
80 PERCENT is simply an insane figure! To make it a little clearer, I have compiled a list of the muscles mainly targeted:
Large Back Muscle (Latissimus)
Back Extensor
Trapezius Muscle/Neck
Rear Delts
Front Thighs
Hamstrings
Glute Muscles
Calves
Ab Muscles
Biceps
Forearm Muscles
Now if you ask me, that's a pretty impressive list ?
As already mentioned, you can exercise all these muscles at the same time with a rowing machine. So instead of hanging out in the gym for hours, you can effectively train a large number of your muscles in just 30 minutes.
The back muscles in particular are strengthened by the rowing workout. This is especially important if we consider the increasing lack of physical activity that exists in our society nowadays!
Office workers who have to sit for a large part of the day can use a rowing machine to relieve or prevent back pain.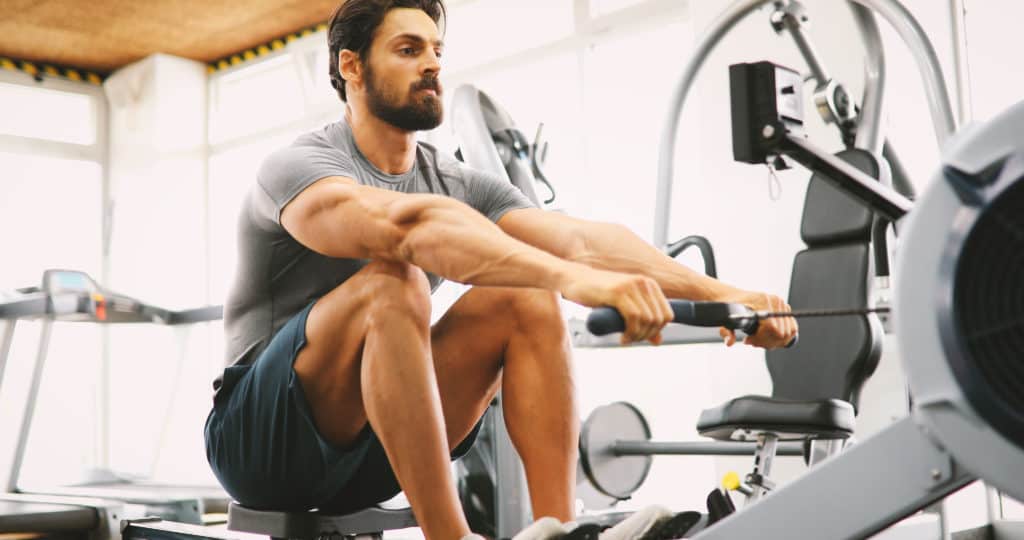 Another great advantage that Frank Underwood does not miss out on at House of Cards is the high calorie consumption that the rowing workout provides. On average, you can burn between 700 and 1000 calories per hour.
If we want to understand why this is the case, we only need to look at how many muscles are being used at the same time. Many muscles also mean that our body has to expend a lot of energy to supply all of them.
And how does our body get this energy? Right, it draws on our fat reserves. Working out with a rowing machine is therefore not only ideal for strengthening our muscles, but also for losing weight.
One last big advantage is that rowing is low-impact and very easy on the joints. Neither the joints nor the tendons are worn out. This is a great advantage over other options, such as running.
As you can see, Frank Underwood from House of Cards has some good reasons for working out on a rowing machine. So, why don't you give it a try as well? ?
What Makes the Rowing Machine from House of Cards so Special?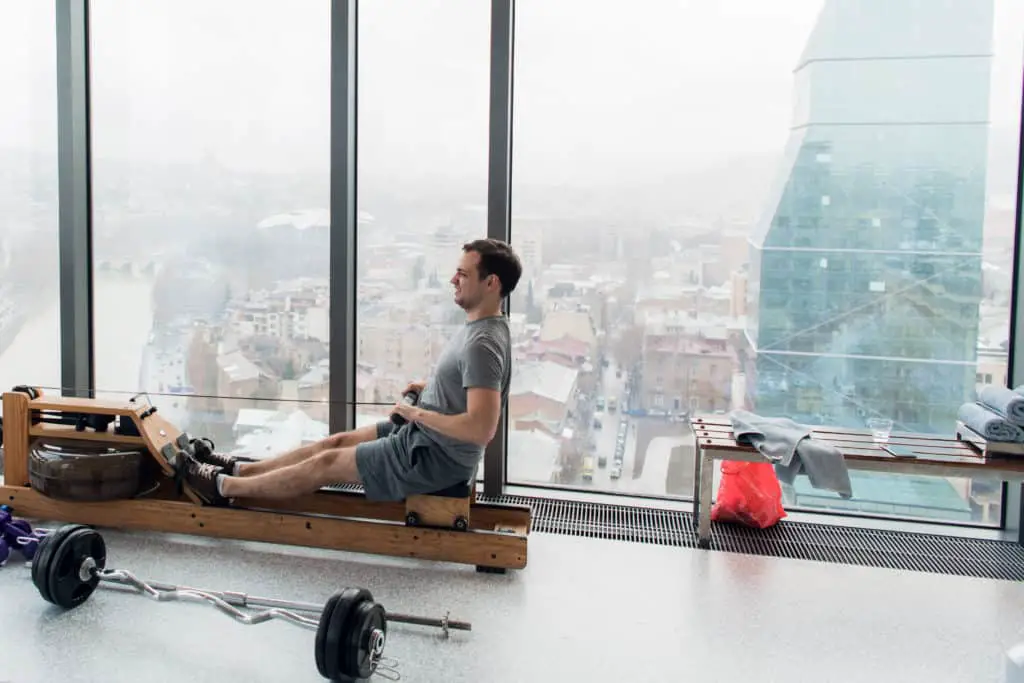 So now you know the advantages of a rowing machine. However, there are many different versions of indoor rowers and each model has its advantages and disadvantages.
Now let's take a look at the rowing machine from House of Cards: the Waterrower.
Not only because of the success of the series, this rowing machine is probably the most popular on the market. It has numerous advantages that have been delighting many customers for years.
Rowing machines come with different types of resistance. The Waterrower is, as the name suggests, a rowing machine that uses water resistance.
The Rowing Experience
First of all, water rowers have the huge advantage that the feeling of rowing on them is very natural and comes close to the feeling of real rowing on a lake or on the river. After all, you are rowing against the resistance of the water.
Just like when rowing on real water, the Waterrower's resistance adapts to its own pulling power. So, the more powerfully you pull, the greater the resistance. This also means that the resistance builds up very smoothly and that there are no "dead spots" that might occur when rowing on a machine with magnetic resistance.
The Durability
The Waterrower is also known for its very, very high durability. I am not talking about a lifespan of months or years, but really one in the range of decades! When you take care and maintain the machine properly, the House of Cards rowing machine should not let you down even after many, many years.
That's why I don't understand the criticism of the allegedly too-hefty price tag. You'll have to dig a little deeper into your pockets, but you'll get an exercise machine that feels like it'll last forever and that also offers a very effective workout within your own four walls.
Rowing is Fun (Really!)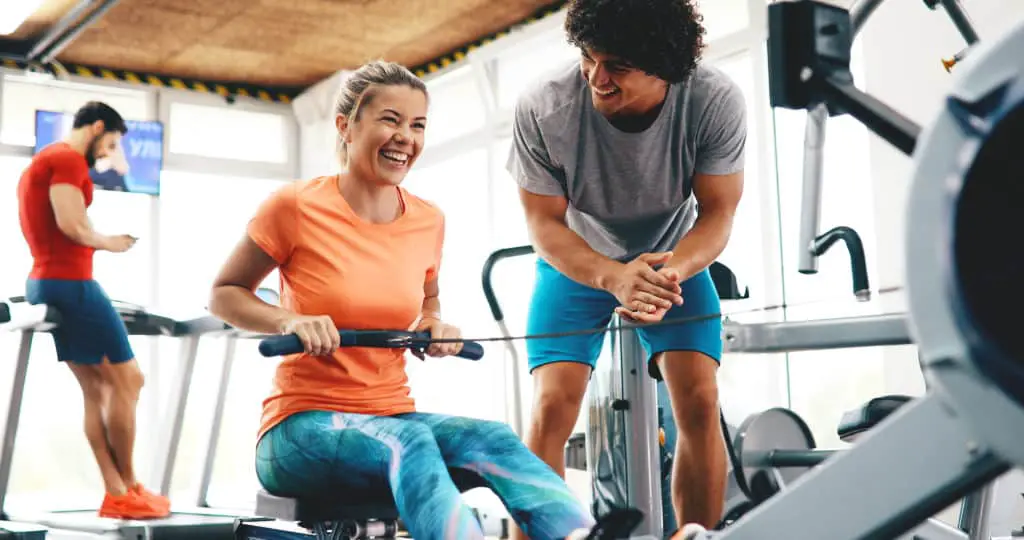 Working out on a rowing machine is much more fun compared to other options, and even after a few years you don't really lose the motivation to exercise.
The Design
Another special feature of the Waterrower is certainly the design. Fans of the House of Cards series will certainly remember this rowing machine for its awesome wooden look.
In my opinion, the design of the Waterrower is really awesome, but taste is subjective. So why don't you just take a look at the Waterrower for yourself? ? You will find this rowing machine here.
The Community
By the way, due to the great popularity of the rowing machine from House of Cards, there is also a very large customer base, so there's a real Waterrower community you can use to get in contact with other people interested in sports as well as get training tips. Apps and additional software tools are regularly developed and published as well.
In general, the support is some of the best I have ever experienced. If something breaks even after the warranty period, you can easily order any spare part from WaterRower, even if the rowing machine is already 20 years old.
Where Can I Buy the Rowing Machine from House of Cards?
Experience has shown that the Waterrower rowing machine from House of Cards should ideally be bought on the company's website, since they usually have the lowest price and fast delivery times.
I'll just leave you a link to the Waterrower offer here. Check it out.
Conclusion on House of Cards' Rowing Machine
Frank Underwood knows what he is doing. It's not only in the White House that he shows his intelligence, but also in his choice of sports activities.
After all, we can state that rowing machines provide an extremely effective workout for your own four walls, training up to 80% of your muscles in a short period and burning a lot of calories at the same time.
The Waterrower is one of the most popular rowing machines and works with water resistance. This provides a first-class rowing experience and simulates real rowing realistically. In addition, this rowing machine is a real eye-catcher and has a very high quality and durability!
I hope I helped you with this article and answered all your questions about the popular rowing machine from House of Cards.
If you still have further questions or suggestions on this topic, or just want to discuss the House of Cards series, feel free to write me via email or just drop a comment below. ?
Until then, check out the other blog posts from my rowing machine category if you're interested to learn more. Otherwise, have fun with your new rowing machine! ?