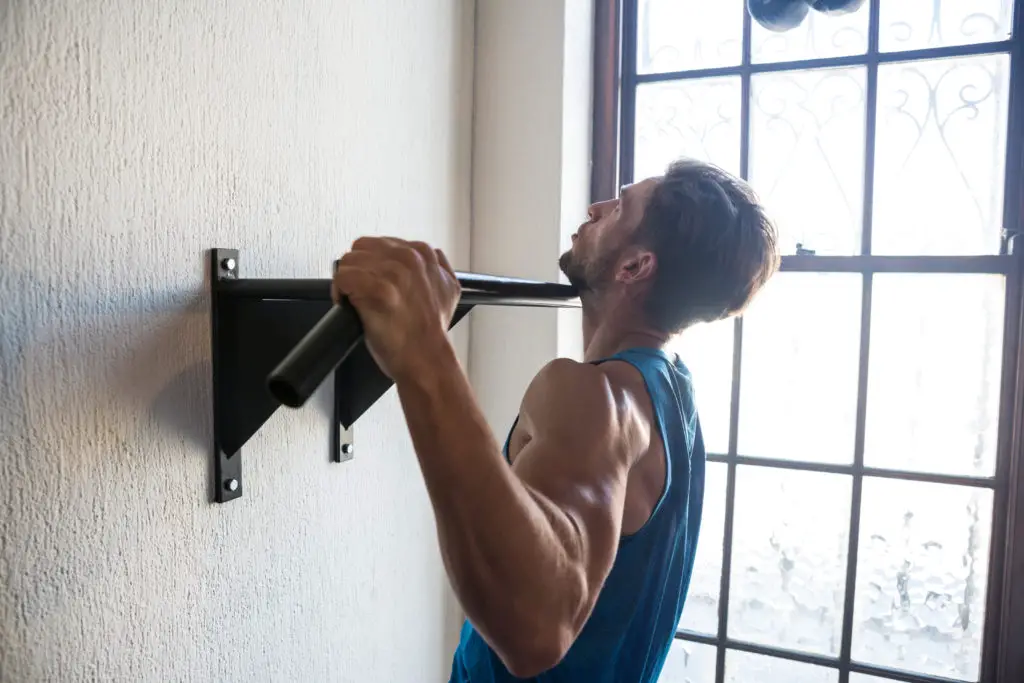 Are you looking for some exercise equipment for your home gym, but you don't want or can't sacrifice too much space for it? Then this article is the right place for you! After having lived in a very tiny student housing room for years now, I would describe myself, without wanting to brag, as an expert in this field. If there is one thing I am really good at, it is to exercise in a space-saving manner.
So, in this article, I would like to introduce you to the best compact exercise equipment for small spaces that I'm currently using as well. Have fun! 😉
The Vibration Plate: Small but Powerful!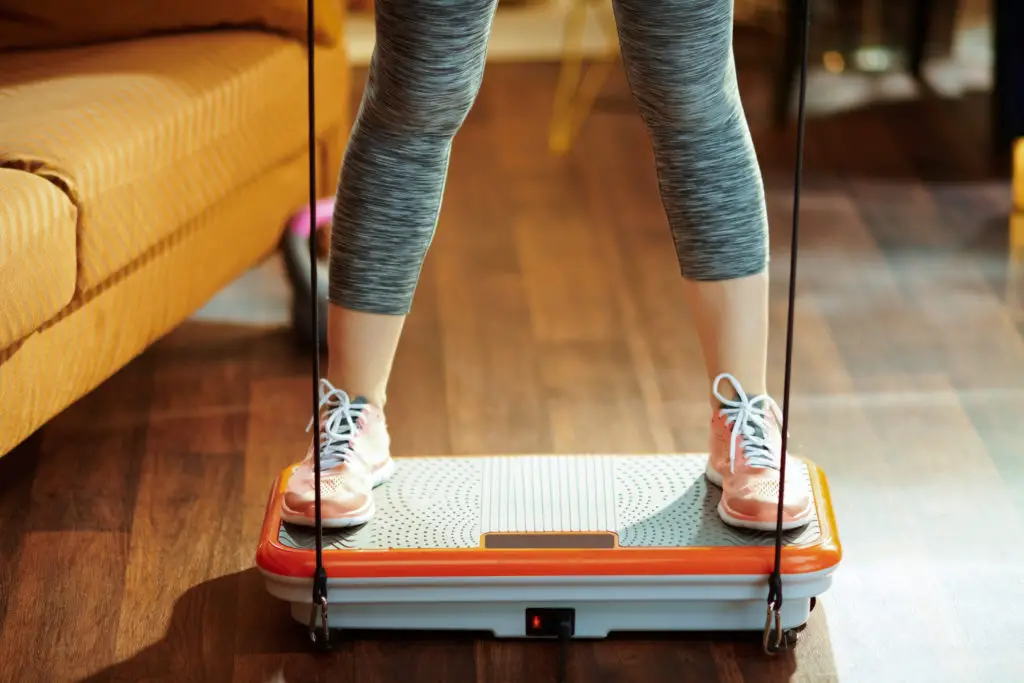 This exercise machine is my personal favorite and I always get a little enthusiastic when talking about it. The vibration plate is small and compact, but doesn't lack anything that it needs to provide an extremely effective full-body workout either. Nevertheless, it does not have a good reputation and is even considered as a scam by many people. But why is that?
In my opinion, the bad reputation of the vibration plate is due to the fact that it is often advertised as a magic potion for weight loss. Many people are skeptical about these "magical formulas" and I was one of them at first.
However, after I spent weeks dealing with whole-vibration exercise and reading countless scientific articles on this topic, I started to realize that this exercise machine is one of the positive exceptions and that it actually is a perfect opportunity to exercise the whole body in short time.
Simply put, a vibration plate is a plate that transmits vibrations to your body and thus keeps challenging our balance.
However, our body is always working on maintaining its balance, and so our muscles are constantly activated subconsciously to counteract the vibrations of the vibration plate.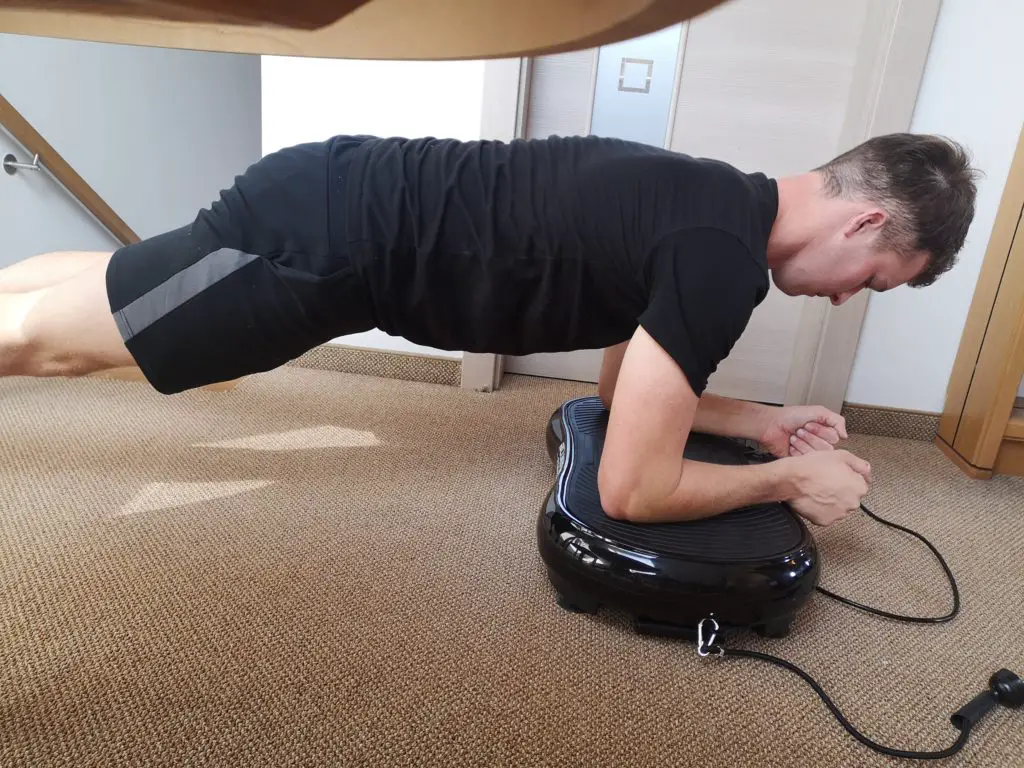 These muscles are also called deep muscles, because unlike biceps, triceps and other very popular muscles they are not visible on the surface, they are located on a deeper level of our body. These muscles make up about 40% of our total muscle mass, but cannot be actively targeted with classic exercises in the gym.
When you work out on the vibration plate, however, your body is dependent upon these muscles. So if we do some bodyweight exercises, such as pushups or squats, on the vibration plate, this means that we can exercise significantly more muscles at the same time.
And this is exactly what makes the vibration workout so effective! By the way, the fact that many muscles are targeted also means that our body has to provide a lot of energy. Therefore, working out on a vibration plate burns a hell of a lot of calories as well!
Above all, the vibration plate is not only incredibly effective, but also very small and space-saving. I can assure you that there really is no apartment where this exercise equipment would not find a place.
I could really talk for hours about the vibration plate and I would always be able to find more benefits. If you're looking for compact exercise equipment for small spaces, I think that you should definitely consider the vibration plate.
I am currently using the Powerfit Elite vibration plate. If you would like to take a closer look at it, you will find it here.
Dumbbells: The Smallest Home Gym in the World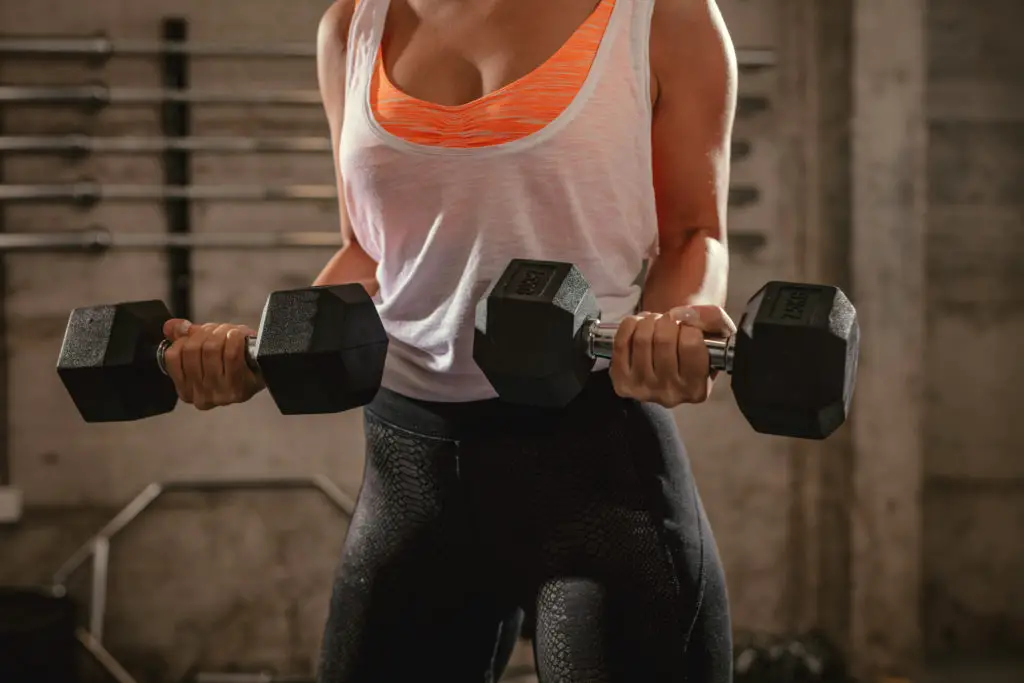 Dumbbells are perhaps a somewhat obvious choice when it comes to exercise equipment, but they should not go unmentioned here either, because the potential of dumbbells is really recognized by far too few.
I like to call dumbbells the smallest gym in the world, because with just two bars including different sized weight plates you can really work out your whole body effectively.
Next to the vibration plate, dumbbells are another inherent part of my tiny little home gym. You can also combine both exercise equipment perfectly by performing exercises such as biceps curls or lunges with weights on the vibration plate. This way your workout will be extremely effective!
You can't really do much wrong when choosing dumbbells actually! I myself have been using this dumbbell set from Amazon for many years and I am still very satisfied with it. You can have a closer look at the set here.
Resistance Bands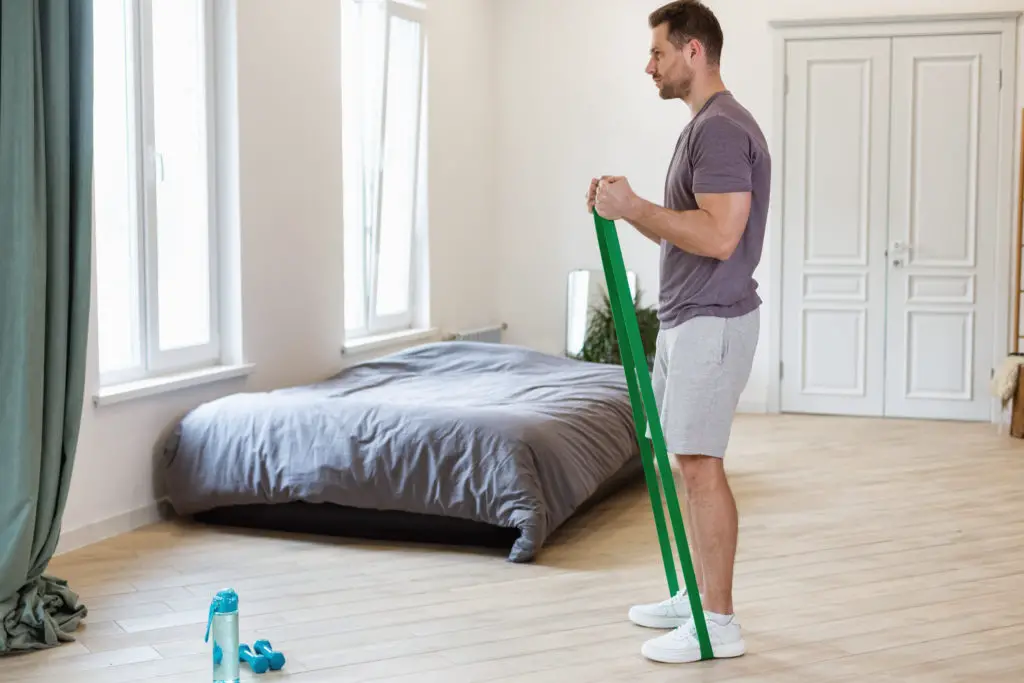 Resistance bands are very useful, compact exercise devices as well, and they are perfectly suited for small spaces. With the help of a loop, the bands can be attached to doors or the like, and your workout can begin. As with the dumbbells and the vibration plate, you only need as much space as your body needs to do the exercises.
Resistance Bands are also characterized by the fact that the resistance increases with the band's length. This means that the muscles have to adjust to the changing stimuli again and again, which makes the workout even more effective.
In addition, unlike dumbbells, resistance bands are great to carry in your suitcase or backpack, so you can work out anytime and anywhere.
Resistance bands are therefore very good compact exercise equipment for your small home gym and for any vacation you'd like to take them with you! I can recommend these resistance bands on Amazon.
How Much Space Do Cardio Machines Take Up?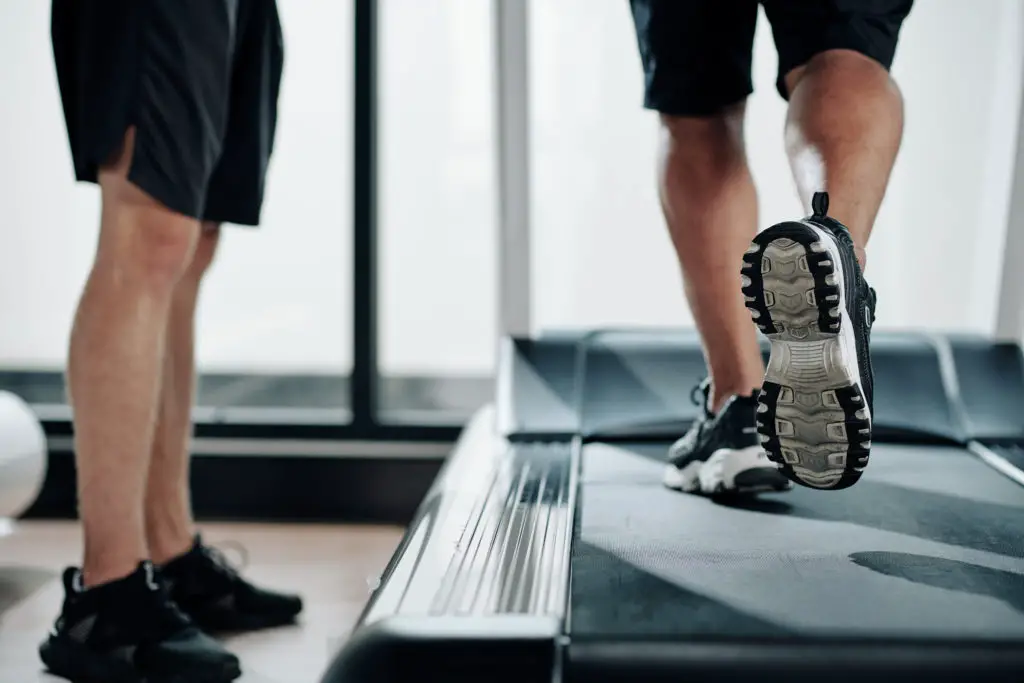 I know that many of you prefer typical cardio machines, such as the treadmill or the elliptical, when it comes to exercise. So let's talk about how much space those typical machines really take up?
If you are a fan of these classic exercise machines but can't provide a lot of space, there might be a satisfying solution for you as well.
Many manufacturers have developed foldable models for small spaces. So, you'll need a little space for the use of the respective machines, but you can store them in a space-saving way afterwards.
Here is an overview of the average sizes of the most popular exercise machines:
| | | |
| --- | --- | --- |
| Exercise Machine | Size Unfolded | Size Folded |
| Treadmill | 55" x 25" x 60" | 55" x 25" x 25" |
| Elliptical | 63" x 25" x 55" | 63" x 25" x 45" |
| Stationary Bike | 48" x 18" x 35" | 52" x 18" x 16" |
You should be careful when choosing a folding exercise machine, because some models will come along with limitations in functionality as well. Therefore, you should choose a high-quality product of a manufacturer with a good reputation.
Final Thoughts on the Best Exercise Equipment for Small Spaces
Exercise equipment makes it possible to work out the whole body in the comfort of your own home. The exercise machine of your choice does not need to take up a lot of space and can also be very small and compact. For small spaces, the vibration plate is the ideal solution in my eyes, but dumbbells are always an option as well. Folding exercise machines, like the stationary bike, might also be worth considering for you.
I hope that I could help you with this article. If you still have further questions or suggestions, feel free to write me an e-mail.
Otherwise, I now wish you lots of fun and success with your new, compact exercise equipment for small spaces! 😉