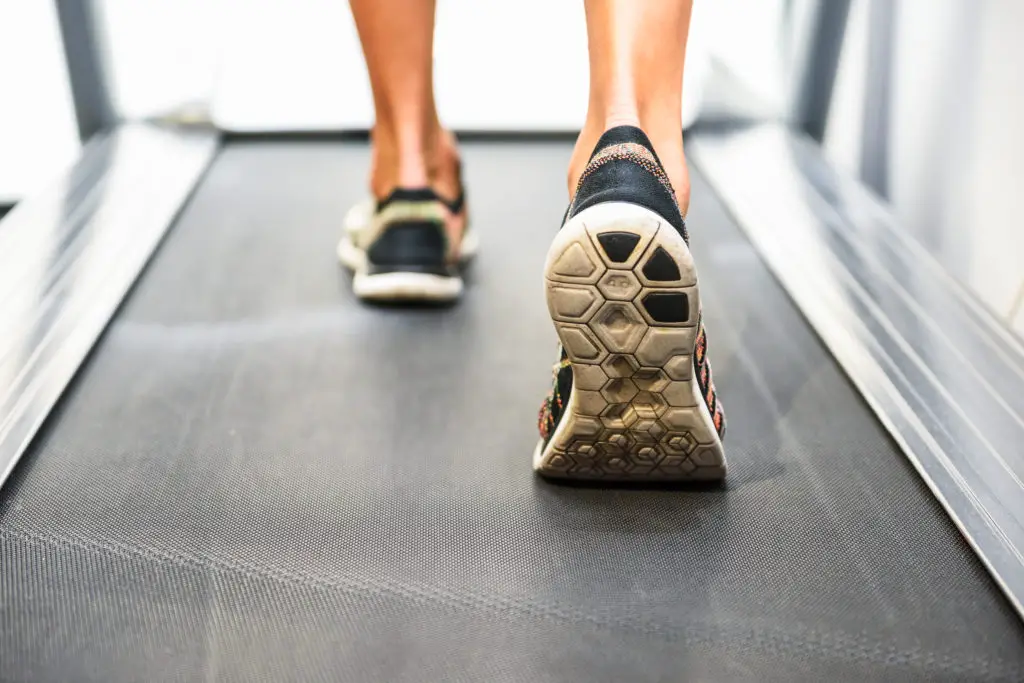 Treadmills are perfect exercise machines that help you to stay fit in the comfort of your own four walls. However, most of us obviously cannot provide as much space as a gym and therefore it's not always easy to store a treadmill at home! For this reason, many potential customers worry about whether a treadmill will even fit into their own home.
Luckily, there are numerous folding treadmills now that can be stored in a space-saving manner! In today's article we will focus on these models. Which folding treadmills can be recommended and what should you consider when buying a treadmill? You will find out that and much more in this article. Have fun! ?
How Much Space Does a Treadmill Take Up?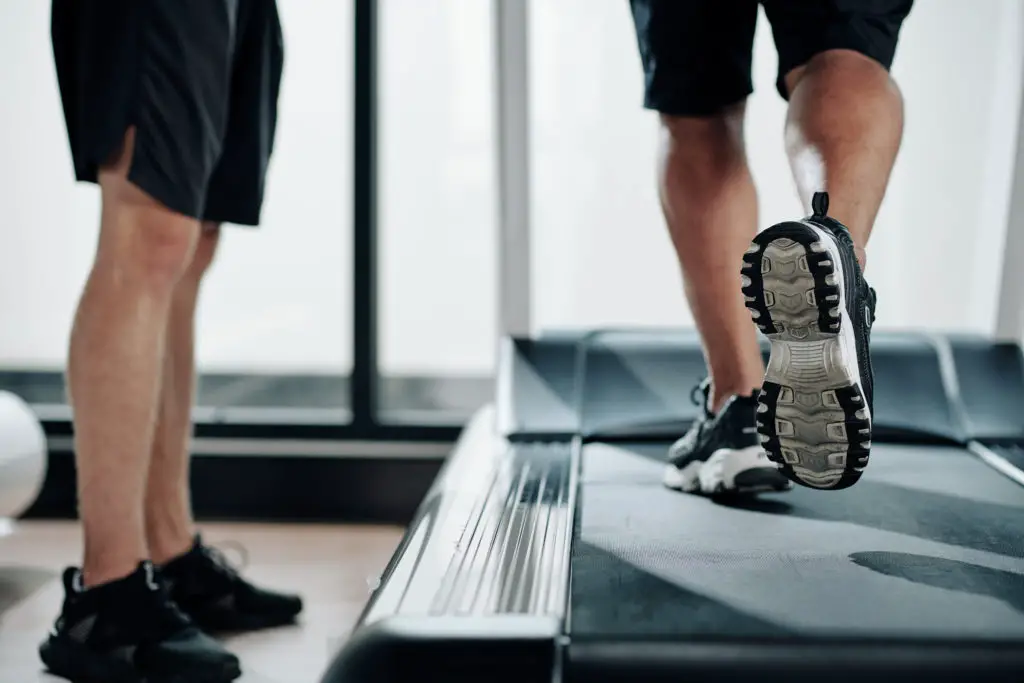 Many customers have the same thoughts before buying a treadmill.
How much space does a treadmill take up? Is a treadmill too big for my home? Is buying a treadmill for the home useful at all?
Don't worry: A treadmill doesn't have to take up a lot of space! Of course, the manufacturers know our worries, too, so fortunately, there are enough treadmills available today that are foldable and therefore easy to store.
For these models, you will need some space when you use the treadmill, but when not in use you can store them in a very space-saving way. And even when unfolded, you should be able to find a place for the machine anywhere in your home. Experience has shown that there is always a solution if you really want to find one. ?
In addition, almost all treadmills have transportation wheels that allow you to transport the treadmill without any problems and store them easily in other rooms than the one you are planning to use it in.
So how much space does a treadmill really take up? On average, a treadmill takes up about 60 inches in length and 30 inches in width when unfolded. The different models vary in the range of +- 12 inches in terms of length and four inches in terms of width. When folded up, the size can be reduced to a fraction of that, as already mentioned.
What You Should Pay Attention to When Buying a Folding Treadmill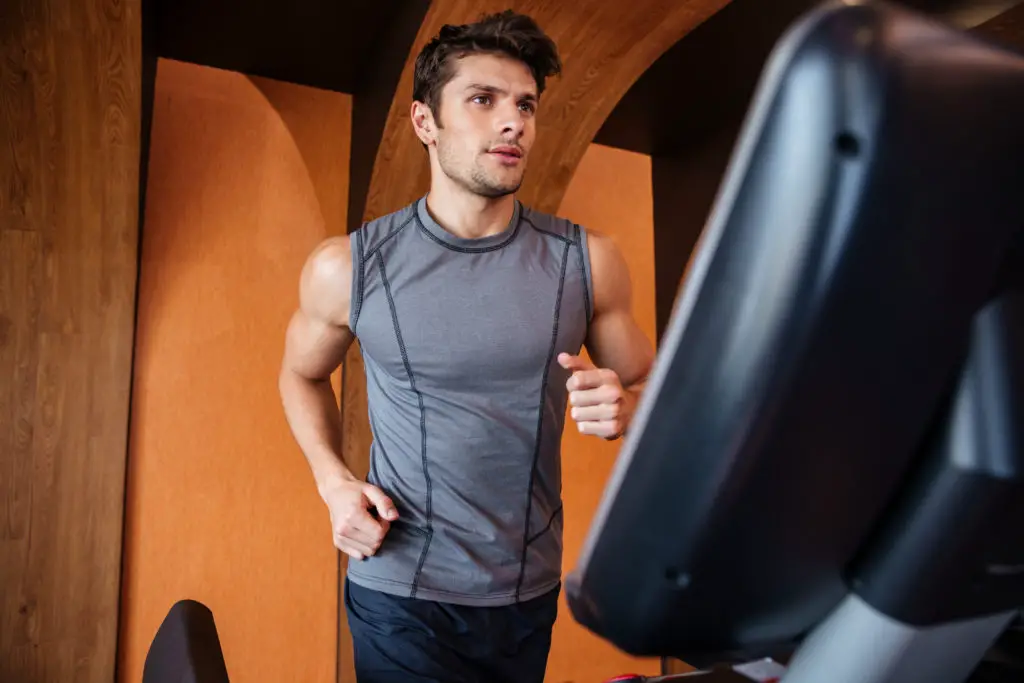 If you are looking for a folding treadmill, you probably have one thing in mind: You want to save space! This is completely understandable and as a student living in a very small apartment, I had the same thing in mind before buying a treadmill. ?
However, you don't want your treadmill to be too small either. In many cases, folding treadmills come along with small running surfaces. However, the size of the running surface should not be impaired by your space-saving plans, because a running surface that is too small can lead to severe consequences.
If the tread belt is too short or too narrow, it not only affects your natural running style, but also increases the risk of missteps and injuries. It also makes the running experience less relaxed, because you will have to pay attention to every step.
The standard running surfaces are about 16 inches wide and 48 inches long, but I would rather advise you to use a treadmill that is 20 inches wide and 52 inches long. This way you will definitely be on the safe side.
Fortunately, there are treadmills available today that are foldable, but still have a large running surface at the same time. I will introduce you to these models now. ?
The Best Folding Treadmills You Can Currently Buy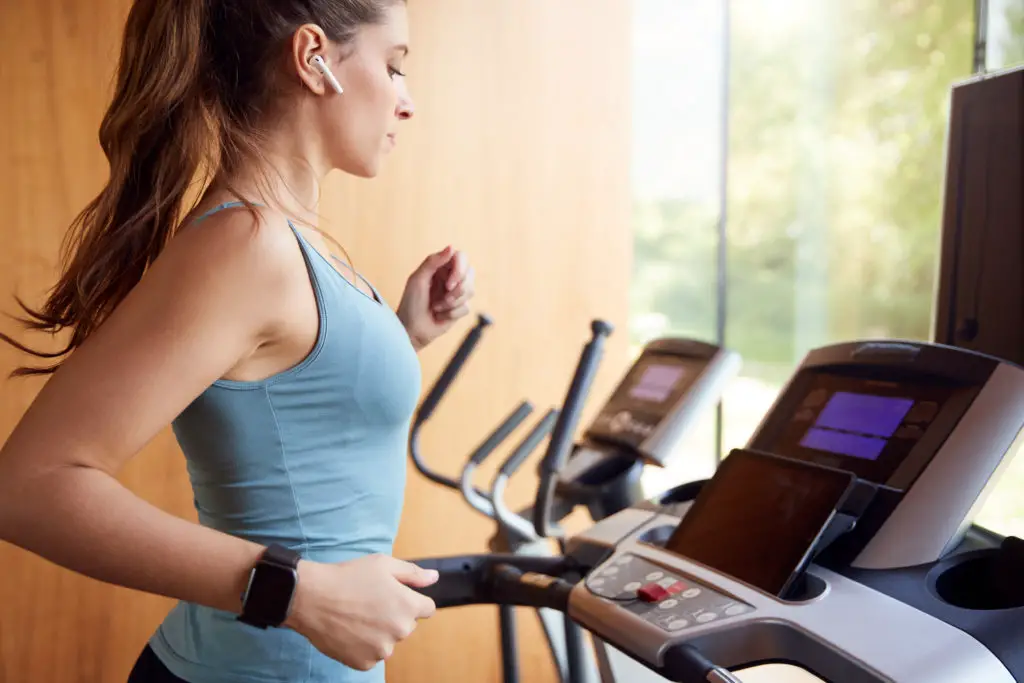 Now let's get to the really exciting part, which is probably why you are here. I cannot wait any longer myself! ?
Due to the ever-increasing demand of fitness equipment, there are now hundreds of different folding treadmills. Unfortunately, more and more cheap low-quality products are flooding the market, which may be tempting in terms of their price at first but are really just a scam.
For this reason I would like to present you just two models, since there are very few other products that can keep up with the quality and durability of these two treadmills and I just think that these two are the best models you can currently get! I can recommend both without reservation.
First Place Among the Best Folding Treadmills
Nautilus T616 Treadmill
If you are looking for a treadmill, there is no way around Nautilus. The devices of this manufacturer are almost always top-class products that can be recommended without reservation. For this reason, I recommend them very often; I am simply a fan of this brand. The Nautilus T616 treadmill is an excellent example.
There is hardly anything to criticize here. You will get 26 pre-installed training programs, the motor is very strong (3.0 CHP) and you can set up an incline of up to 15%.
In addition, the machine has a very joint-gentle cushioning system. A chest strap for heart rate measurement is also included in the scope of delivery and the pre-installed programs allow an efficient and professional workout at any time.
And I haven't even mentioned the best part: this treadmill is of course also foldable! It has a sufficiently large running surface (22″ x 60″) and can be folded up for space-saving storage. In addition, the transport wheels provide very good mobility.
In summary: The Nautilus T616 provides everything that you could wish for in a treadmill. ?
But of course that's just my personal view on things. I would suggest that you take a look at the treadmill yourself. Find it here, including all further information, it's current price and availability, as well as customer reviews.
Second Place Among the Best Folding Treadmills
Bowflex BXT216 Treadmill
Just as for the Nautilus product, I recommend the Bowflex treadmill very frequently on this blog. And again, I can do so without any reservation.
This one is very similar to the Nautilus machine with a variety of great features, a strong motor with a continuous duty output of 4.0 CHP, and an incline that you can set up to 15%.
Of course, this model can also be folded up allowing easy stowage without compromising the running surface size (22″ x 60″).
You have probably noticed that both devices are very similar. Since they are also in the same price category, personal taste is ultimately the deciding factor here. Therefore, I would suggest that you once again take a look at this treadmill for yourself. Find all the further information you'll need here.
How to Maintain a Folding Treadmill Properly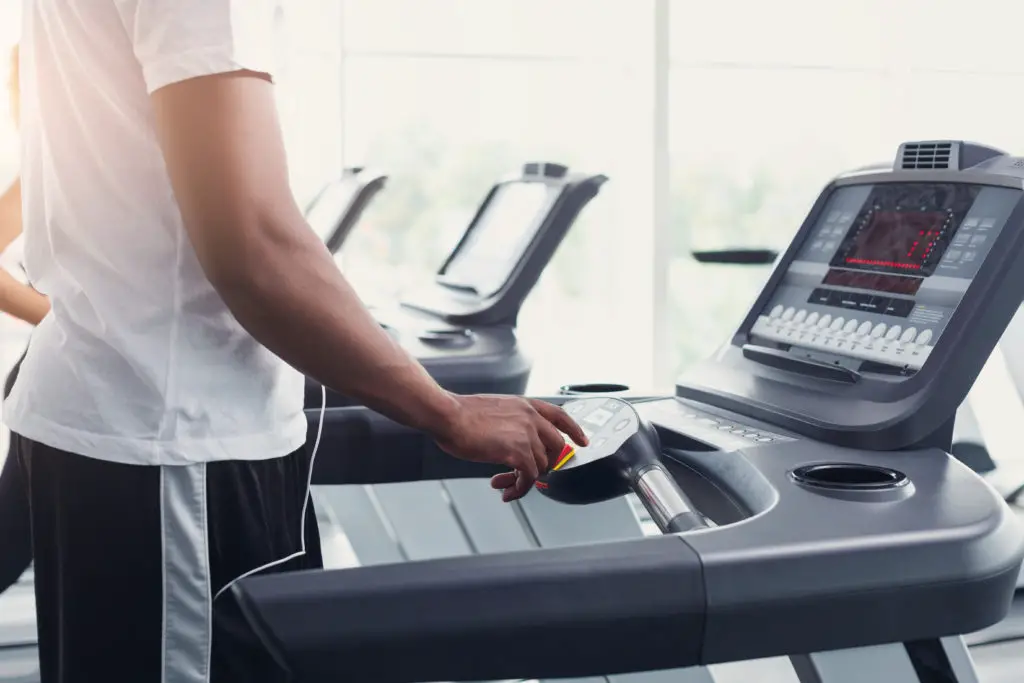 I personally experienced this just last week: I have owned a foldable table tennis table for several years now, which I admittedly had not used for a long time. When I suddenly felt the urge to play a game of Ping Pong again last week, I noticed how inflexible the folding mechanism has become over time. It actually took quite some time and a lot of effort to set up the table and it surely wasn't that beneficial for it either.
To prevent this from happening to your folding treadmill and to maintain a smooth folding mechanism, I would recommend that you maintain it from time to time. Special silicone oils are recommended for this.
Take a look at this treadmill belt lubricant at Amazon. Besides the folding mechanism, it also keeps the tread belt smooth and helps to prolong the treadmill's lifetime.
Don't worry, this is not something that has to be done every day. Just apply it from time to time when you feel that it's necessary and your treadmill will thank you! ?
Final Thoughts on Folding Treadmills
Folding treadmills are perfect for those of you who do not have a lot of space and therefore want an exercise machine that is easy to store. Unfortunately, the folding models are often a blessing and a curse at the same time, since they often come with small running surfaces and low quality in general. However, if you make sure that the treadmill you are interested in meets the necessary criteria, you will get exactly what you are looking for. The models I recommended in this blog post are very good examples that are definitely worth taking a look at.
I hope I was able to help you with this article. However, if you have any further questions or suggestions, please feel free to send me an email or just leave a comment below.
Otherwise, have fun with your new folding treadmill now! ?