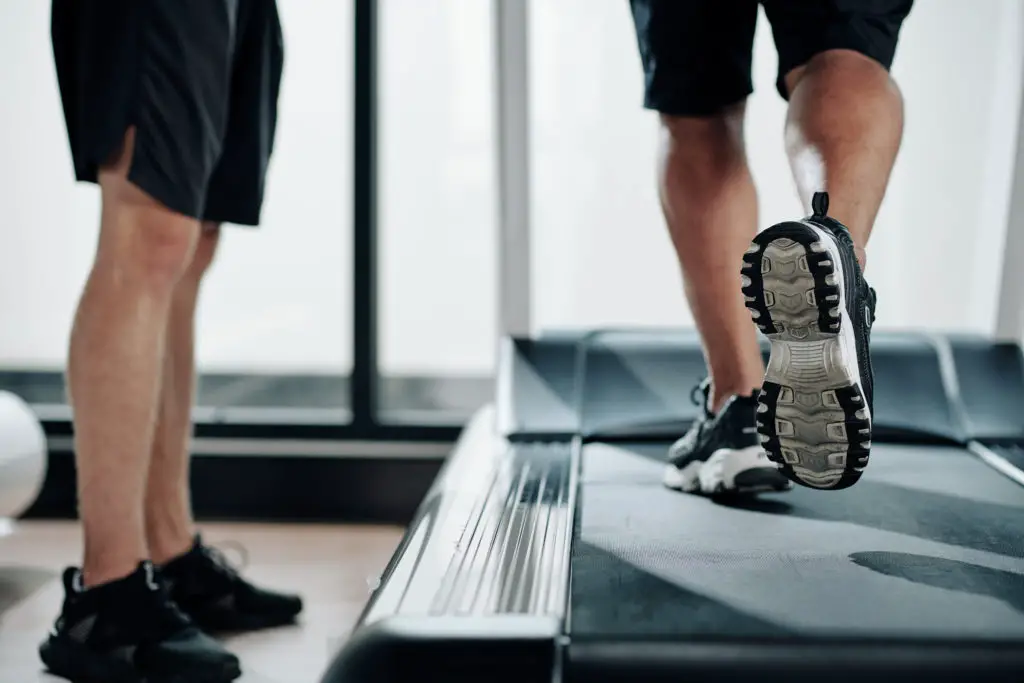 Treadmills are probably the most popular exercise machine for home use. When buying a treadmill, there are many things to consider. Unfortunately, however, many people just compare the price tags of the different models and ignore the factors playing the most important roles. Especially the size of the running surface is often disregarded, even though it plays a very crucial role.
So, in today's article, we will take a look at treadmills with a large running surface. How large should the tread be? And what else do you need to consider? You'll learn that and much more in the next couple of minutes. Have fun! ?
Why You Need a Treadmill with a Large Running Surface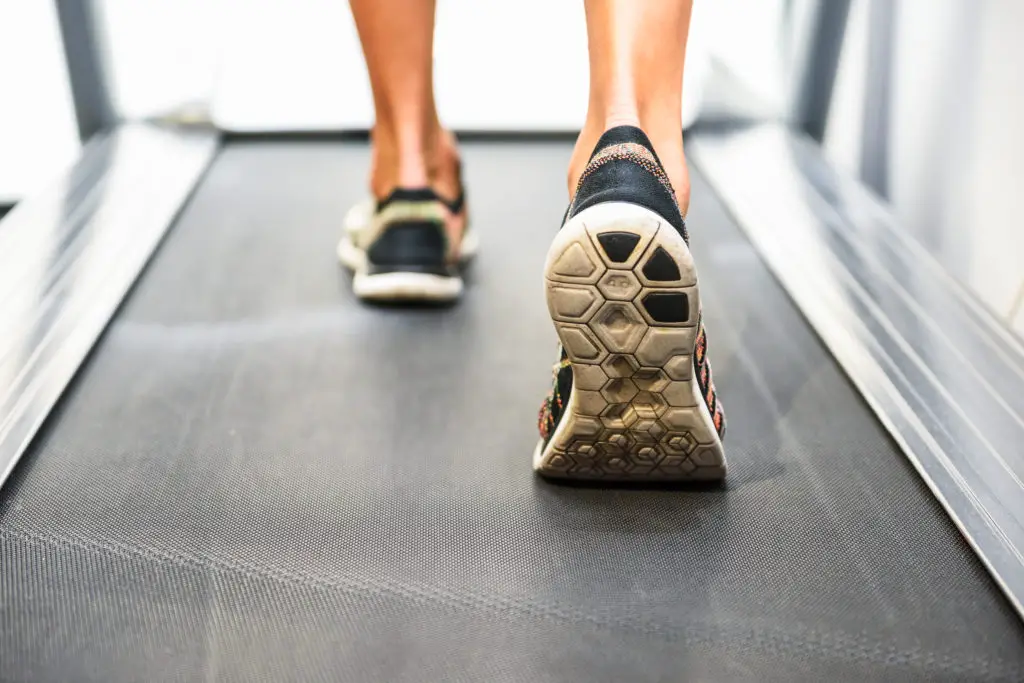 There are many factors that differentiate treadmills from each other and that we consider prior to a purchase decision. We take a look at the motor, the training programs and the display… But most of all, we are influenced by the treadmill's price! In my opinion, this is a big mistake. Of course, price does play a role, but we shouldn't be tempted by a very low price and forego quality.
An extremely important criterion, however, is the size of the running surface. Unfortunately, this is rarely taken into account, but it plays a decisive role in terms of safety and durability of the treadmills!
The running surface should be long enough, especially if you want to run faster or have grown a little taller. For walking or running at a leisurely pace, the standard tread sizes are usually sufficient, but if you are more ambitious, a treadmill with a large running surface is definitely recommended.
This is mainly for safety reasons, because a misstep on the rear edge of the treadmill can quickly lead to an injury. Likewise, if the treadmill is too narrow, it can have fatal consequences. Your natural running style will be restricted in this way and the risk of injury will increase as well.
No matter how cheap the treadmill may be… If you are not able to use your treadmill due to an injury, you'll see that you were penny-wise and pound-foolish.
Additionally, a large running surface makes running much more relaxed because you won't have to watch your feet all the time. You can use the display while running and enjoy the numerous features without having to worry about every step!
In the end, the more relaxed you can do your running workout, the more you can stick to your natural running pattern.
Therefore, it's definitely better to dig a little deeper into your pockets and pay a little more for a treadmill with a large running surface! In the long run, you will certainly be very happy that you made this decision. ?
How Large Should the Running Surface Be?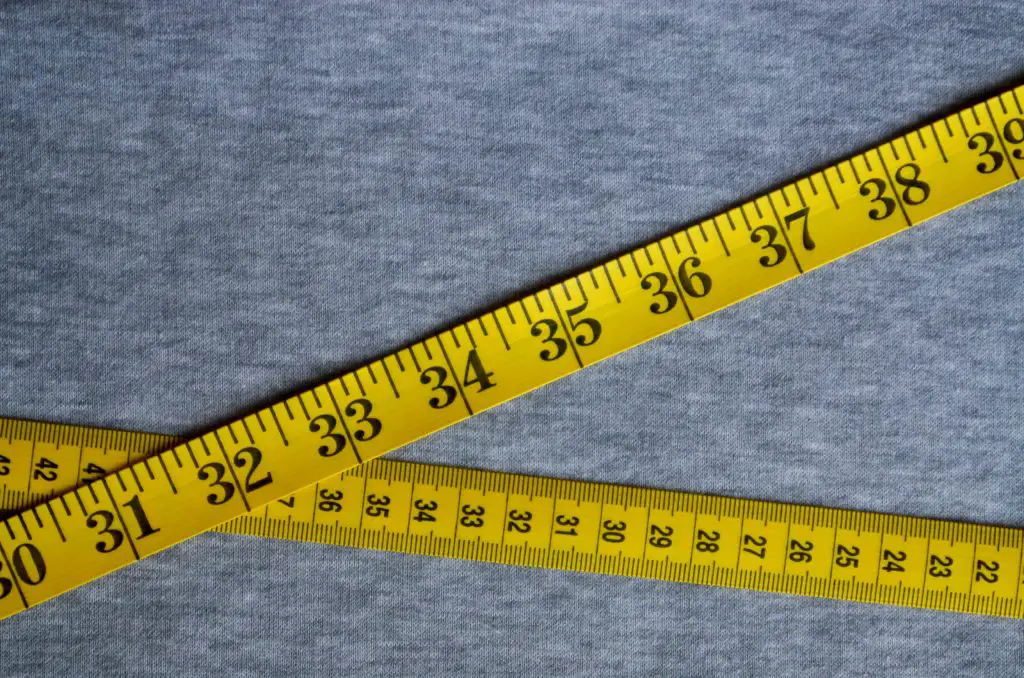 Of course, the optimal size of the running surface also depends on some individual factors. How tall are you? What is your stride length when running? What is your personal running style? All these questions determine which size you should choose for the running surface.
However, the basic rule of thumb is the following: A running surface cannot be too large (unless you live in a very small rental apartment and want to save space). However, as we have just learned, a running surface can definitely be too small!
A standard treadmill has a running surface with a width of 15 inches and a length of 48 inches. Often, treadmills with these dimensions are already advertised as "treadmills with a large running surface", but these values are the absolute average. In my opinion, this treadmill size is still not optimal.
I'd recommend a treadmill with a large running surface that is at least 20 inches wide and 55 inches long. This way you can play it safe and start your home running journey in the best and safest way possible. ?
For taller people (above 6'3") I would even go one step further and recommend a running surface with a length of at least 60 inches.
Regardless of which size you choose, I would advise you to run in the front third of the treadmill so that you don't run the risk of slipping off the treadmill at the back.
The Best Treadmills with a Large Running Surface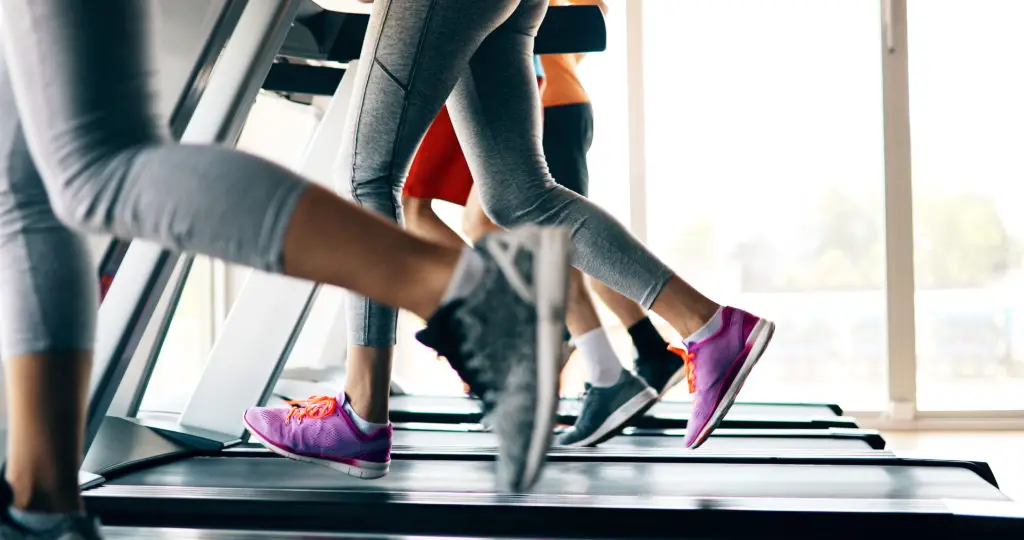 So much for the theory. Now, you are already an expert on treadmills with a large running surface and can impress your friends with your new knowledge? What is still missing, however, is a specific model that meets the discussed criteria.
Let us now turn to the best treadmills with a large running surface that you can currently buy. I don't want to overwhelm you with products here and therefore I only recommend the two most convincing models. These two treadmills should provide exactly what you are looking for.
The Horizon T202 Treadmill
The Horizon treadmills are among the most popular on the market in general and it's no surprise that the manufacturer also provides treadmills with large running surfaces. In my opinion, the Horizon T202 is the best treadmill with a large running surface that you can currently buy, especially because of its phenomenal price-performance ratio.
Let's talk about the most important thing first: This treadmill has a huge running surface at 20" x 60", that's definitely large enough to provide a safe workout at all times. Moreover, it comes with a strong 2.75 HP motor that allows speed levels of up to 12 mph, has a great cushioning system and a high functionality with some nice extras like integrated Bluetooth speakers.
If you are concerned about space, I can tell you that the treadmill is also foldable, so that you can store it in a space-saving manner.
All in all, this treadmill is a no-brainer that leaves nothing to be desired, while still being affordable. But of course, that's just my personal view on things. I guess it would be best if you just take a look at all of this treadmill's features for yourself. Here you will find it.
The Sole F63 Treadmill
The Sole F63 is also a frequently recommended treadmill and that is quite justified as well. In fact, just looking at the specs, it's even better than the Horizon treadmill.
The motor is a bit stronger with 3 HP and it allows 15 different incline levels as compared to the Horizon machine that "only" allows inclines of up to 12%. Other than that, both treadmills are quite comparable.
Same as the Horizon device, the Sole F63 comes with a 20" x 60" gigantic running surface. Additionally, it's quite impressive that you'll also get a lifetime warranty on both the motor and the frame, as well as a 3-year warranty on the rest of the treadmill. This shows the confidence that the manufacturer has on the durability of its device.
All in all, this one is another amazing treadmill with a large running surface. It is a bit more expensive than the Horizon machine but has some specs that justify this. Whether this treadmill is worth its price will depend on your personal preferences. Therefore, I would recommend that you just take a look at this treadmill for yourself. Here you will find all the information you'll need.
Final Thoughts on Treadmills with Large Running Surfaces
The right treadmill should be chosen not least because of the price, but rather because of factors such as safety, quality and durability. An important key here is the size of the running surface! A treadmill should have a sufficiently large running surface to ensure a safe and natural running workout at any time and at any speed. With the models I just recommended you should be able to make a good choice.
Therefore, I hope I could help you with this article. However, if you have any further questions or suggestions on this topic, I would be more than happy to find your message in my mail inbox.
For now, have fun with your new treadmill with a large running surface! ?