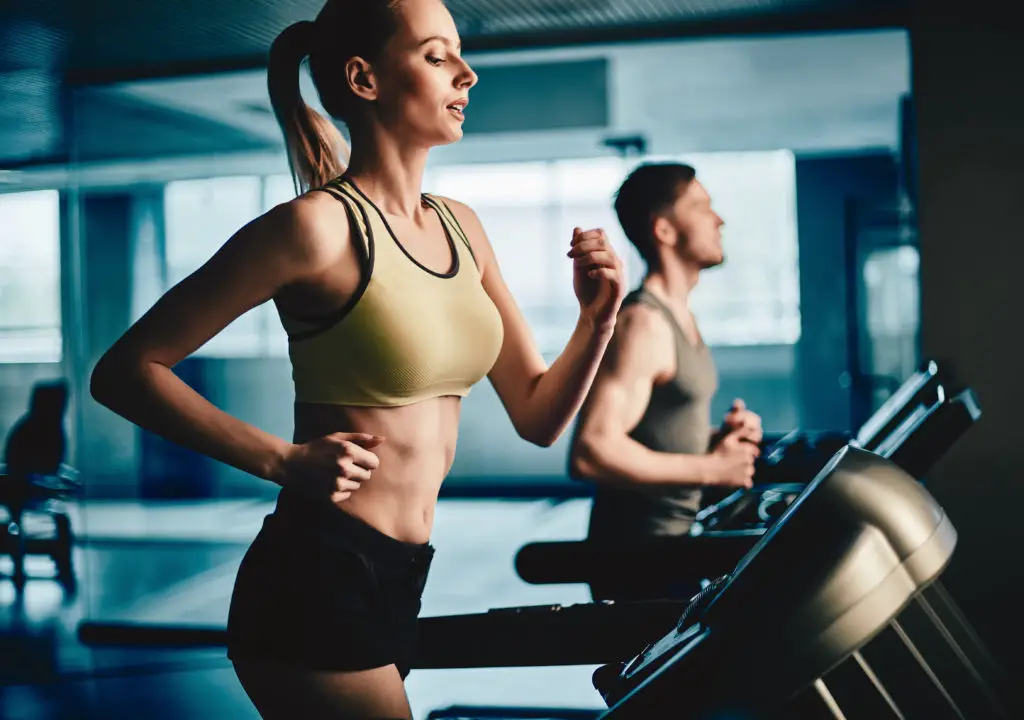 When browsing through the treadmill market online, you'll notice that many models are labeled with the word "professional" or "commercial". However, this is to be taken with a pinch of salt as many manufacturers just use these terms to put their products in a better and more professional light.
Additionally, many people stay away from a professional treadmill because they think that these models are only for real professionals. But that is wrong! A professional treadmill does not have its name because of its target group but rather because of its special features.
So, what is it that distinguishes professional treadmills from the "normal" alternatives? In today's article I will get to the bottom of this question and introduce you to the best professional treadmills. Have fun! ?
What are the Characteristics of a Professional Treadmill?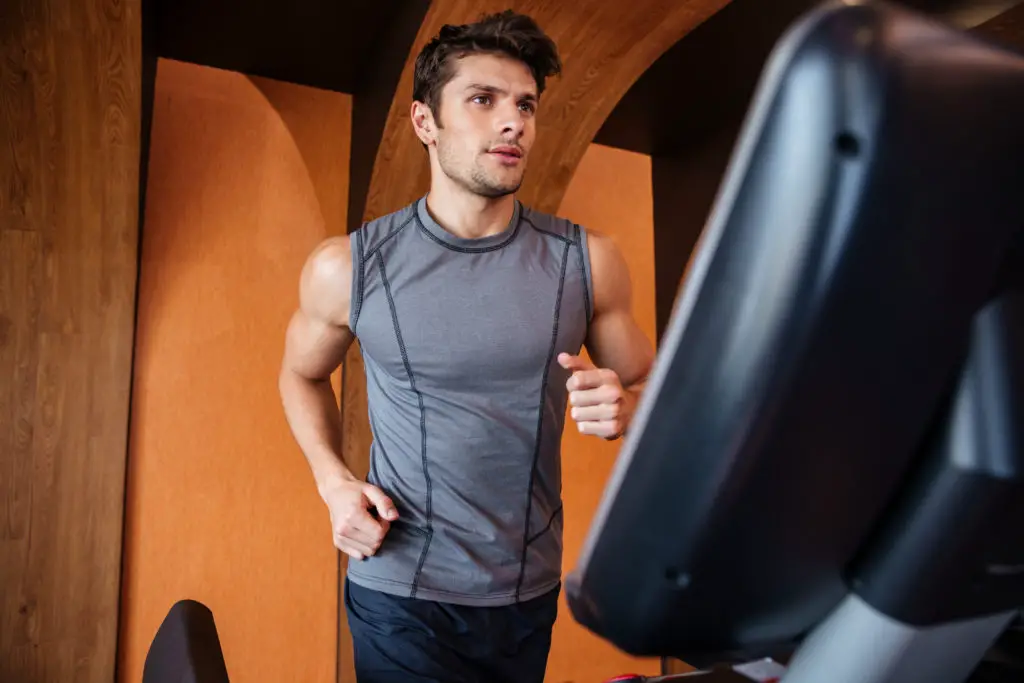 The Motor
Many treadmill buyers (including me) have already made this experience: The top speed specified by the manufacturer cannot be reached! The treadmill was advertised with a maximum speed of 12 mph but starting at 8 mph the treadmill seems to have problems. But why is that?
Very simple, the motor is too weak! The values given by the manufacturer refer to the performance without load. However, if our body weight is added and a weak motor is built into the treadmill, it is possible that the maximum speed indicated cannot be reached. In addition, the motor wears out faster and the lifetime of the treadmill will be reduced.
Of course, this sounds anything but professional! Therefore, a true professional treadmill should have a motor with a minimum capacity of 2 HP! With 3 HP, you are definitely on the safe side!
The Running Surface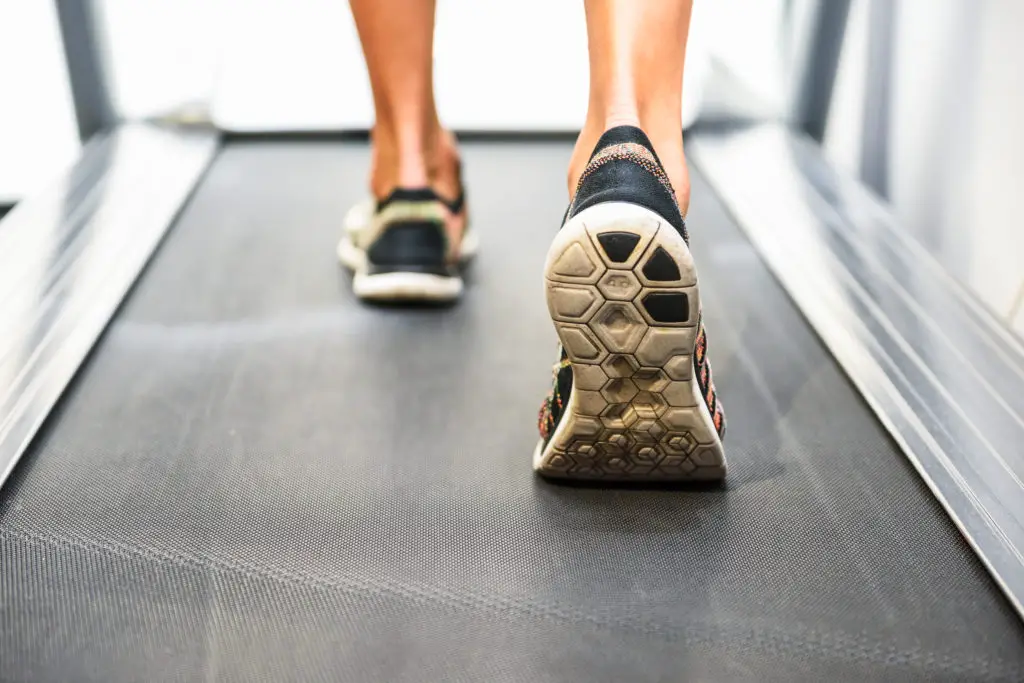 The running surface should also play a crucial role in the selection of a professional treadmill, but is unfortunately neglected far too often. The running surface should have a certain size to ensure a healthy, safe and comfortable workout. If the speed is very high and your stride length is very big as well, the risk of a misstep next to or behind the treadmill increases.
This not only sounds dangerous, but it is dangerous! The risk of an injury is greatly increased if the running surface is too short. So, don't be penny wise and pound foolish and rather spend a little more for a treadmill that is sufficiently large.
The running surface for a professional treadmill should be at least 55" in length and 20" in width.
As we just talked about a healthy workout: It is also highly advisable to choose a treadmill with an integrated cushioning system. The manufacturers of professional treadmills have often developed innovative systems that allow for a training that is as low-impact and easy on the joints as possible.
The Incline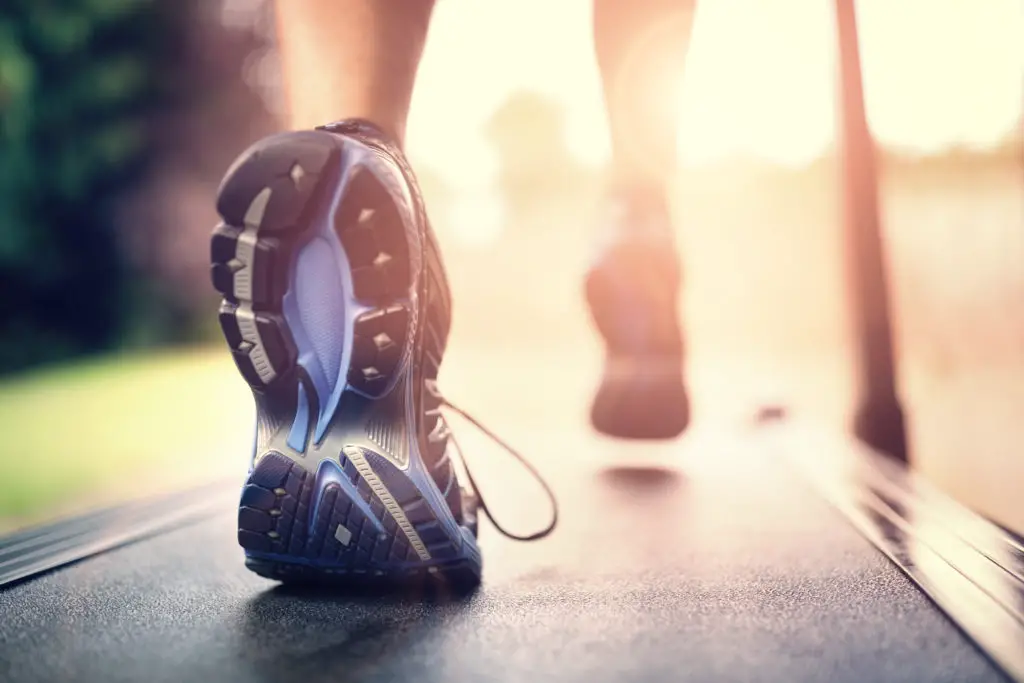 A professional treadmill should not only provide the most professional training possible, but also give an authentic running sensation that is close to the feeling of running outdoors. In general, there are two major differences between these two types of running:
First, when running on a treadmill, there is no headwind. Since we only run on the spot, we don't have to run against the wind during treadmill running and therefore have to apply less force to move forward.
The same applies to our natural foot strike pattern. When running outdoors, we have to apply a certain amount of force to push our heel off the ground in order to start moving forward. However, during treadmill training, the ground automatically moves under our feet and we do not have to apply this force.
So, the question is: How do we compensate for these two force differences? The solution is to set a small incline on the treadmill.
An incline of 1-2% will make running on the treadmill appear more natural and authentic. Setting up the incline to higher values will make the workout more intense and effective, making it especially interesting for more advanced users. A professional treadmill should therefore definitely provide the possibility to set up an incline.
The Speed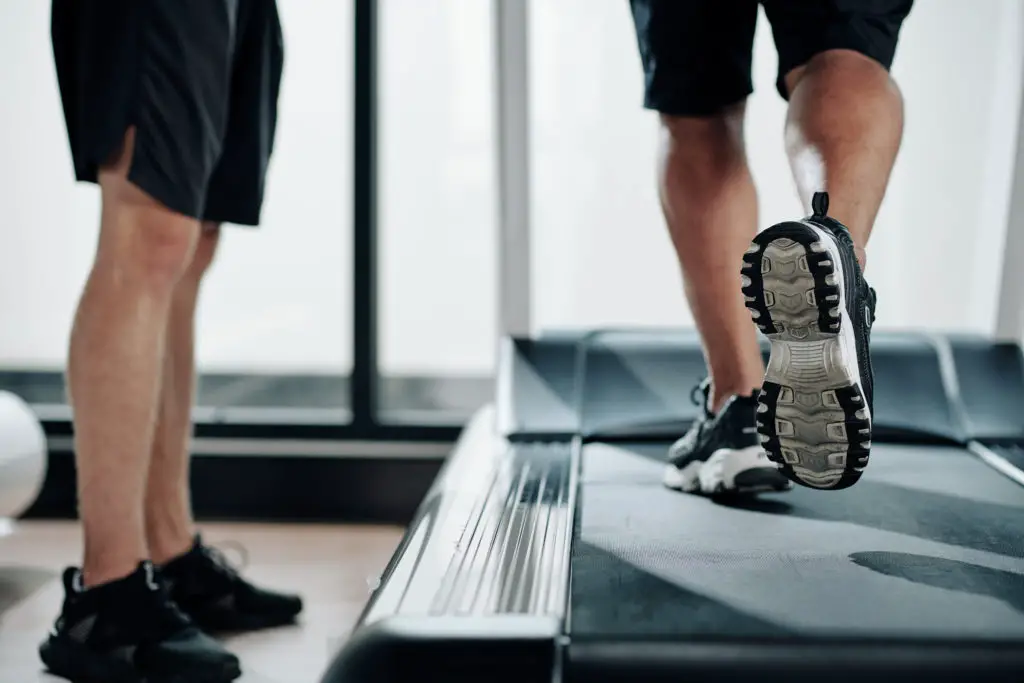 Alright, now we have a strong motor, a large running surface and we can also set an incline… What's still missing? Right, an appropriate speed. Especially if you are an experienced runner, a high maximum speed is worth the prize. After all, we all want to reach our limits and get better! ?
Some models are declared as professional treadmills, but only offer speeds up to 9 mph. Don't get me wrong: Running at this speed is also very exhausting, but every now and then, especially as an experienced runner, you can aim for higher speeds and integrate them into your training as intervals.
Therefore, I recommend professional treadmills with a maximum speed of 12 or even 15 mph. This way, even the most advanced runner among you will certainly be able to push it to the limit.
At a Glance: How Should a Professional Treadmill Look Like?
Motor with a Minimum Capacity of 2 HP
Running Surface at least 55" long and 20" wide
Incline
Maximum Speed of at least 12 mph
Of course, a professional treadmill should not only fulfill all these criteria but should also be high-quality and durable. The right materials should be chosen which, together with excellent workmanship, ensure that the treadmill not only provides a professional workout but also lasts for many, many years.
So, let's have a look at the specific models that truly deserve the name "professional treadmill"! ?
The Best Professional Treadmills You Can Currently Buy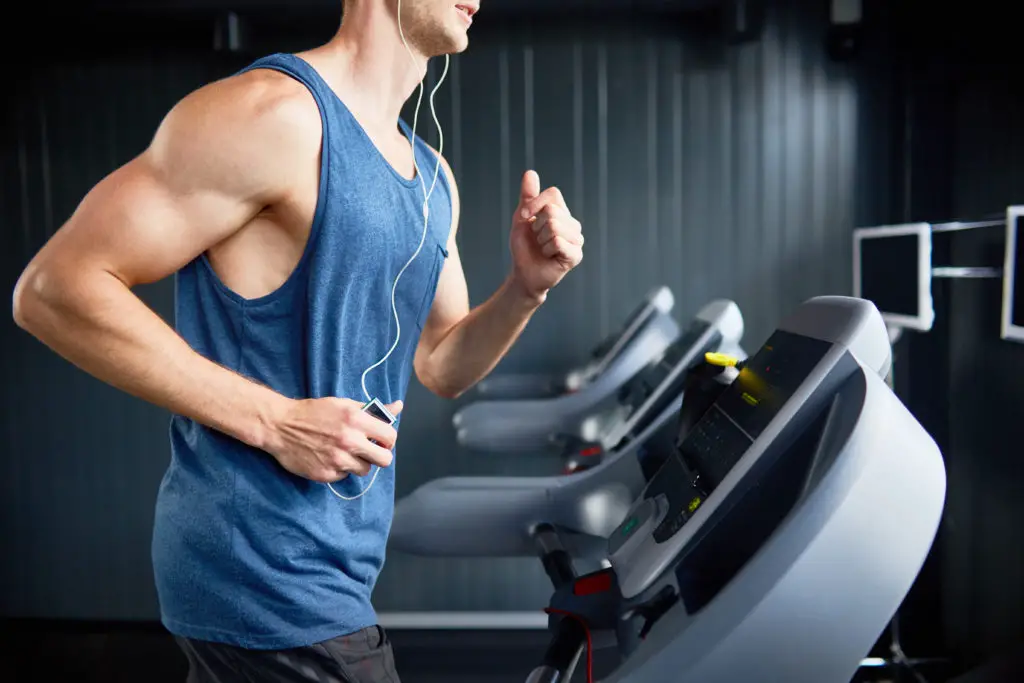 The Bowflex BXT216
If you have been following my blog for a while, you will have noticed that I recommend one manufacturer over and over again, especially when it comes to treadmills. And with good reason, because the quality of the products simply speaks for itself. This manufacturer is Bowflex.
Above all, I can recommend the Bowflex BXT216 Treadmill, that provides everything you could wish for in a treadmill and definitely deserves to be called a professional device.
The motor has a continuous duty horsepower of 4 CHP, which is a phenomenal value. You can easily run at very high speed levels, which will push even the most advanced runners to their limit. Challenge accepted? ?
With a width of 22 inches and a length of 60 inches, the running surface is not only large, but simply gigantic. A misstep is as unlikely as an asteroid hitting the earth, which makes running very safe. Safety and health are also guaranteed by the cushioning system, which enables a very joint-gentle and shock-absorbing workout.
The 11 pre-installed training programs provide a high functionality, which will always keep you motivated. Of course, the incline can also be adjusted, up to 15% are possible.
And even a chest strap for heart rate measurement is included! Now that's professional!
All in all, I can only say: I am thrilled! There is simply not much more you could wish for in a treadmill. The purchase price, which might seem a bit high at first, pays off in every respect, because not only have all aspects been designed in a highly professional way, but also because it is an extremely high-quality and durable device, which will not let you down even after several years. In the long run you will surely even save money!
But of course, that's just my personal view on things. I guess it'd be best if you take a look at this treadmill for yourself. Here you will find it.
The Nautilus T616
One of the few treadmills that can keep up with the Bowflex model is the Nautilus T616 Treadmill, that's also a highly recommendable high-end product.
Basically, it is a very similar to the first recommendation, so I will try to keep it short.
The motor capacity is 3 CHP, the incline provides maximum values of 15%. The running surface is a bit smaller, but with 20" x 60", it's still far above the average treadmill and can be described as huge.
This treadmill also comes along with a cushioning system providing a healthy low-impact workout, as well as a chest strap for a heart rate measurement.
In terms of price, this treadmill is slightly below the Bowflex machine. So, if a continuous motor duty horsepower of 3 CHP and a running surface width of 20" is enough for you, the Nautilus T616 certainly is a good choice as well.
Again, I'd recommend that you take a look at this treadmill for yourself. Here you will find it.
An Important Extra for a Professional Workout on the Treadmill
You've probably come across this article because you were looking for the most professional running workout for your own home. So, let's really make it as professional as possible! ?
One thing that's often neglected, which can work wonders when used properly, is a heart rate monitor or chest strap for heart rate measurement. This can take your training to a whole new level!
Basically, our bodies react completely different to training in different heart rate zones. In one zone, for example, you will burn fat most effectively, while in other zones, the anaerobic threshold can be shifted upwards.
It is difficult if not impossible to keep an eye on our heart rate ourselves. At least not at an adequate level of accuracy that would be required for a professional training. Therefore, chest straps for heart rate measurement are the optimal training partner!
Final Thoughts on Professional Treadmills
A professional treadmill is not only suitable for professional runners, but for all ambitious athletes who want to get the most out of their running workout! It is not the target group of these models that the name is based on, but the above-average values and the great functionality. The professional treadmills simply provide a professional training on the highest level and leave nothing to be desired. The products recommended in this article are great examples that you should definitely take a look at.
I hope I could help you with this article. If you have any further questions or want to share your own experiences, please feel free to send me a mail or just leave a comment below.
Otherwise, have fun with your new professional treadmill! ?