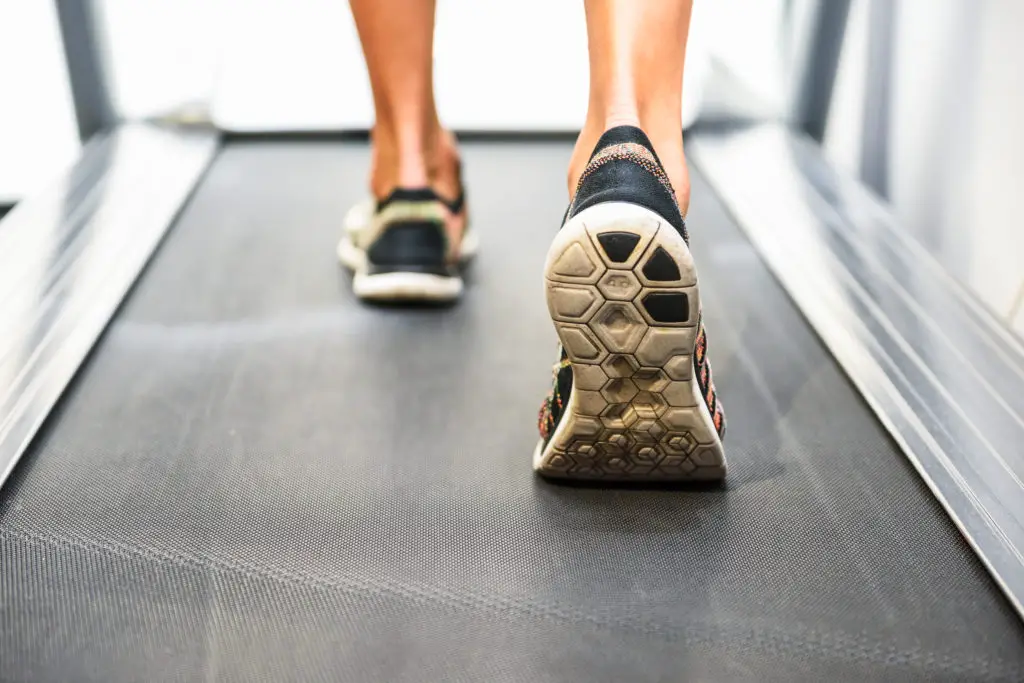 If you look at the treadmill market today, you will notice a very similar trend as with many of our everyday devices: More and more are electric! Finding a manual, non-motorized treadmill is becoming more and more difficult and they seem to have become completely extinct.
However, manual treadmills without a motor still provide some crucial benefits and are even superior to their electric counterparts in some aspects. In today's article we will look at the advantages of manual treadmills. Additionally, I will also introduce you to the best models without a motor. Have fun! ?
The Benefits of a Manual Treadmill Without a Motor
Why should you buy a manual treadmill today when the electric version has long been available as well? You may not believe it at first glance, but there are still many aspects in which a manual treadmill is better than an electric one. So, let's take a look at the advantages of non-motorized treadmills.
Increased Training Effect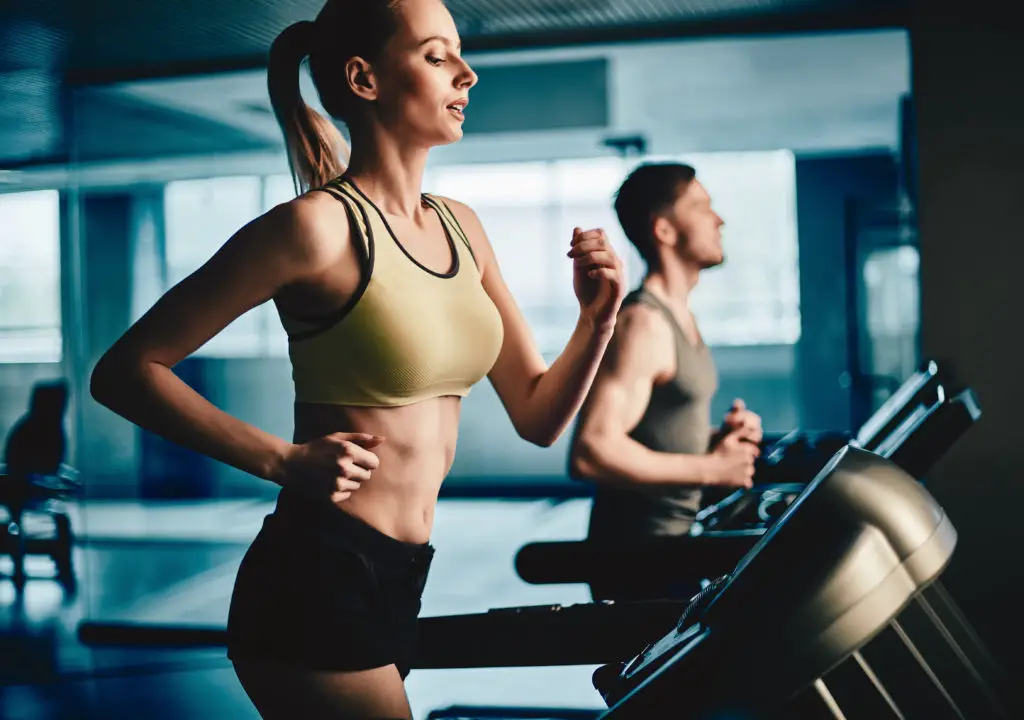 First of all, manual treadmills have a different training effect. With an electric version, the ground under our feet moves automatically, so that we have to use less force to move forward. For the manual treadmill, this automatic movement does not take place, which means that considerably more force is required.
Although the treadmill also stores a small amount of kinetic energy and reduces the amount of force required, we still need to apply some muscle power to keep the treadmill moving. This in turn leads to a higher training effect, especially for our leg muscles.
Manual treadmills therefore provide a training effect that is both more intense and also closer to natural running outdoors.
Higher Control
In addition, many customers like the manual devices because they have control over the speed at all times and are independent of a motor. At the same time, this also leads to a higher level of safety, since the treadmill stops immediately when you stop running.
Low Price
Another major advantage of the manual treadmills over electrical devices is the cost factor. And believe me, as a student I am definitely familiar with it… ?
The manual treadmills without a motor are usually several hundred dollars cheaper than their electric counterparts. Of course, this is also due to the fact that they are simpler in design and do not have a lot of special features. The incline and speed level, for example, can only be adjusted manually and not with a simple click on the screen. And of course, electricity costs are also eliminated.
At a Glance: Advantages of Manual Treadmills
Increased Training Effect for the Leg Muscles
Simple Control of the Speed
Higher Security
Cheaper
Simpler To Use
Who Should Buy a Manual Treadmill?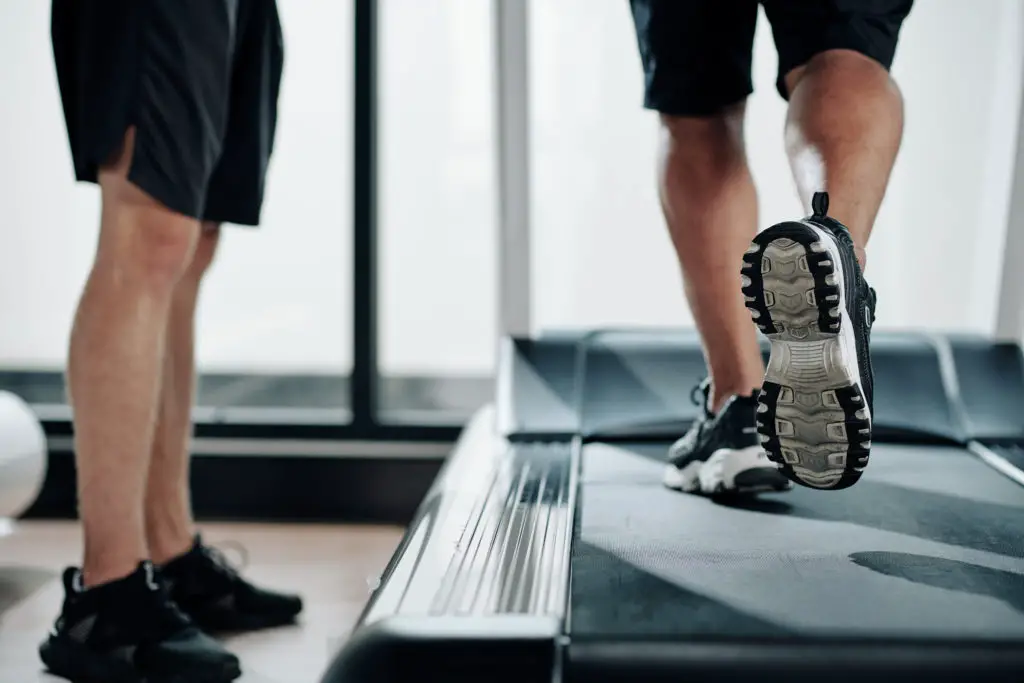 To be fair, there are certain disadvantages to a manual treadmill as well. Without a doubt, manual treadmills have many advantages, and yet they are certainly not suitable for everyone. So, who should really buy a model without a motor?
As I said, a much higher effort is required to run on a manual treadmill. Starting the movement can be very exhausting. While an electric treadmill can often be set to speeds of up to 14 mph, the maximum for non-motorized machines is usually around 8 mph, as anything else would be much too strenuous in the long run.
This means that although the training effect on the muscles is higher, manual machines are not suitable for runners who are preparing for a competition and want to train at high speeds.
For people who want to walk on the treadmill or prefer light jogging, a manual treadmill without a motor is the optimal choice!
A manual treadmill is also recommended for people who are currently in rehab after an injury or who generally prefer a less intense cardiovascular workout.
As I said, non-electric treadmills without a motor are ideal for beginners, but I would recommend an electric machine to experienced runners.
Target Groups of Non-Motorized Treadmills
People who…
Want to walk
Want to jog at a slow pace / running beginners
Are in rehab after an injury
Prefer light cardiovascular training
What's the Best Manual Treadmill?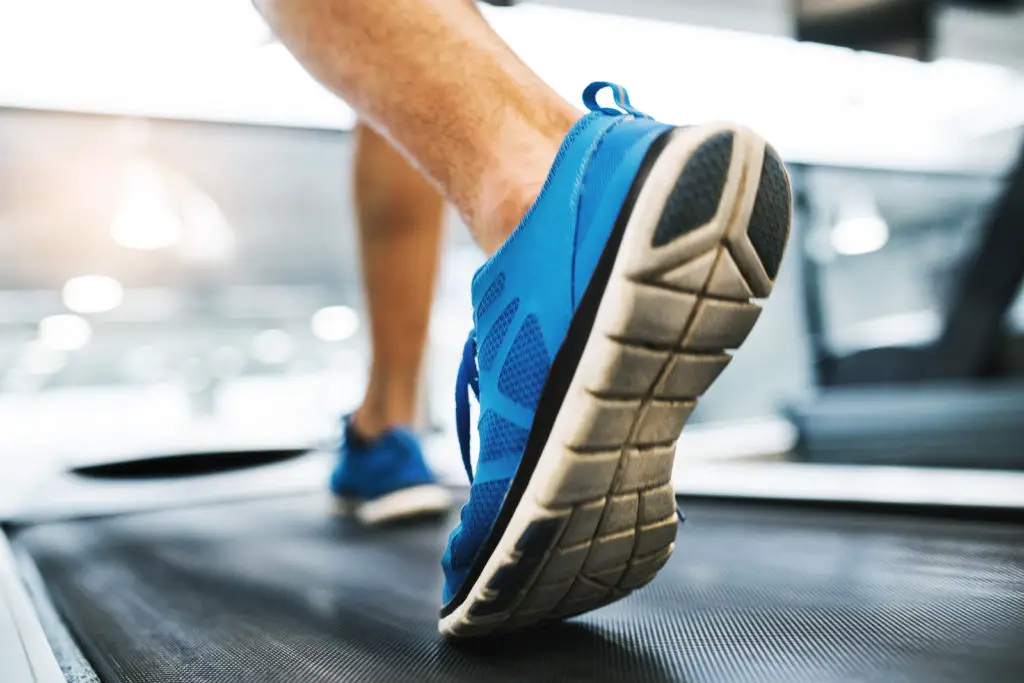 Ok, so now you know that even the manual treadmills without a motor have many advantages. Unfortunately, when you are looking for a treadmill, you very rarely come across manual models. Amazon, for example, mostly provides cheap low-quality products in this category, which I would simply not like to recommend, because I myself have had very little experience with them and unfortunately you never really know where the product really comes from and how good the quality is.
The best manual treadmill without a motor in my opinion is the Sunny Health & Fitness Manual Treadmill. This American fitness manufacturer has been able to convince its customers with many home exercise machines for many years now.
The treadmill comes with a rather large running surface compared to other manual models. Normally, non-electric treadmills have a length of less than 40 inches, but in the case of the Sunny Health & Fitness Treadmill, it is 47.5 inches. This should be sufficient for the comparatively slow pace levels of a manual treadmill and ensure a safe workout at any time.
This treadmill is perfect for those of you who want to walk or run at a moderate pace. At less than 500 dollars, it is much cheaper than most of the electronic devices and is pretty affordable for an exercise machine in general.
It would be best if you just have a look at this treadmill for yourself. Here you will find all further information, the current price and availability, as well as the customer reviews.
Final Thoughts on Manual Non-Motorized Treadmills
When it comes to treadmills, the manual devices are far too often neglected and it is still very difficult to find a good non-motorized machine. However, the non-electric models definitely have their benefits and are the optimal choice for many target groups.
A treadmill without a motor is a very good choice, especially for people who like to walk or jog slowly, rehabilitation patients after an injury or running beginners who want to get used to cardiovascular exercise slowly!
I helped you with this article. If you have any further questions or suggestions, please feel free to send me an email or leave a comment below.
Apart from that, have fun with your new manual treadmill without a motor! ?