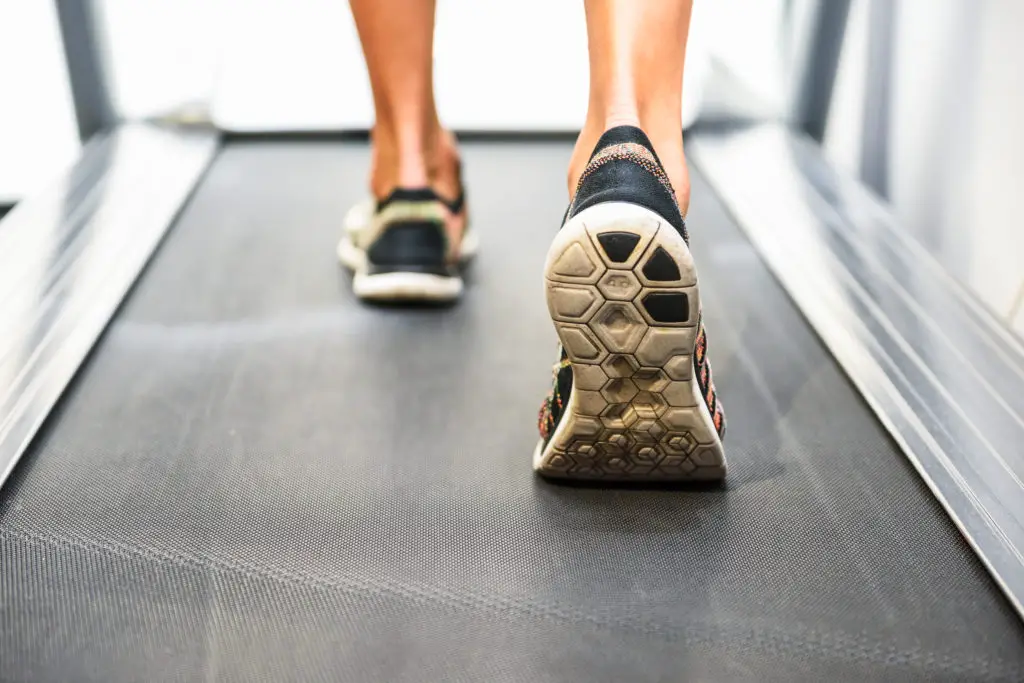 The treadmill is probably the most popular fitness equipment for exercising at home. Nowadays, there are numerous variations and big differences between the individual models. One of the most important distinguishing features is the incline.
This article will cover why exactly you should choose an incline treadmill and what you need to keep in mind when choosing one. Have fun! ?
Why Do You Need a Treadmill with an Incline?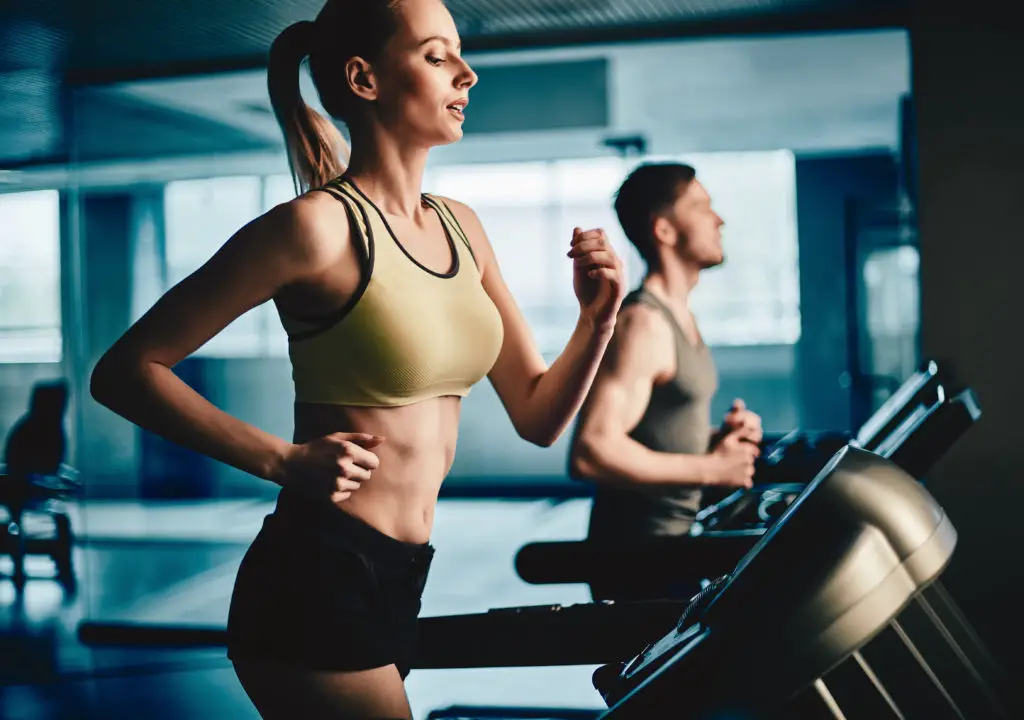 No matter how realistic it may be, running on a treadmill is not the same as running outdoors. However, there are many ways to get the most realistic training effect from your treadmill. This is where treadmills with inclines come into play!
The Air Resistance
First of all, when running on a treadmill, there is of course no air resistance. Because while you are running against the wind outside, you are moving in place on a treadmill, eliminating headwind. To compensate for this, an incline of about 1–2% is often recommended. But there are other reasons to use an incline.
The Natural Running Feeling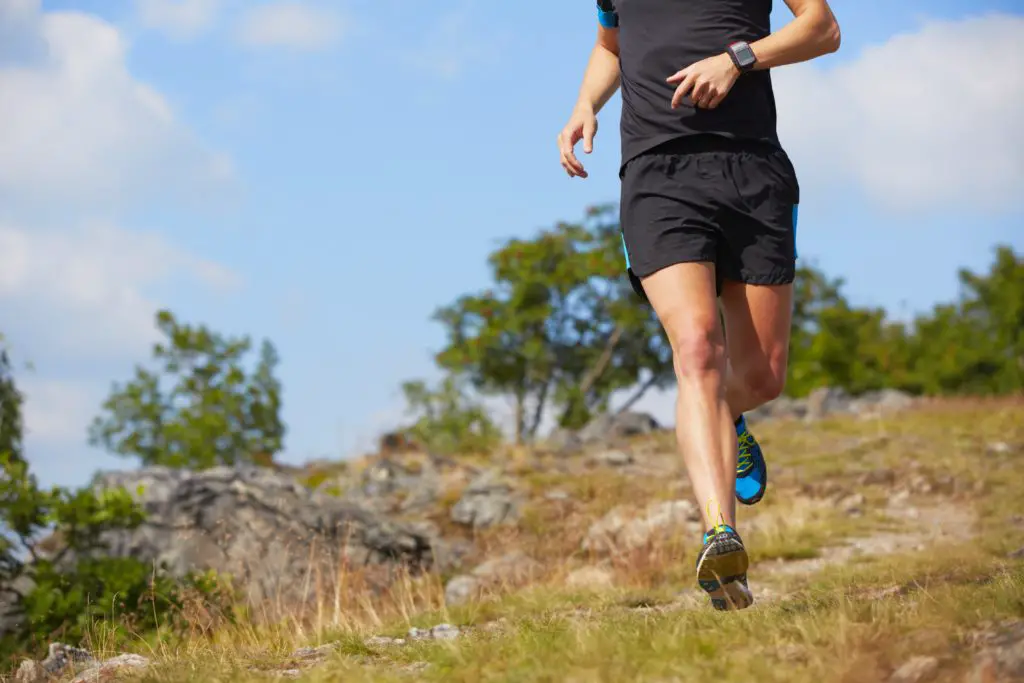 A slight incline simulates the natural foot strike pattern and leads to a better posture in general. Unfortunately, it is often the case that when you run on a treadmill, your technique falls by the wayside, which can be very harmful to your body in the long run.
When running outside, a certain amount of force is required to push the foot off the ground and get it moving forward. With a treadmill the ground beneath you moves by itself, so that less force is required.
Overall, the foot strike pattern on the treadmill is different and cannot be compared to normal running. A slight incline is useful to compensate for the lack of required effort and makes the movement as natural as possible.
Which Incline Should You Choose? How to Set Up the Incline Correctly!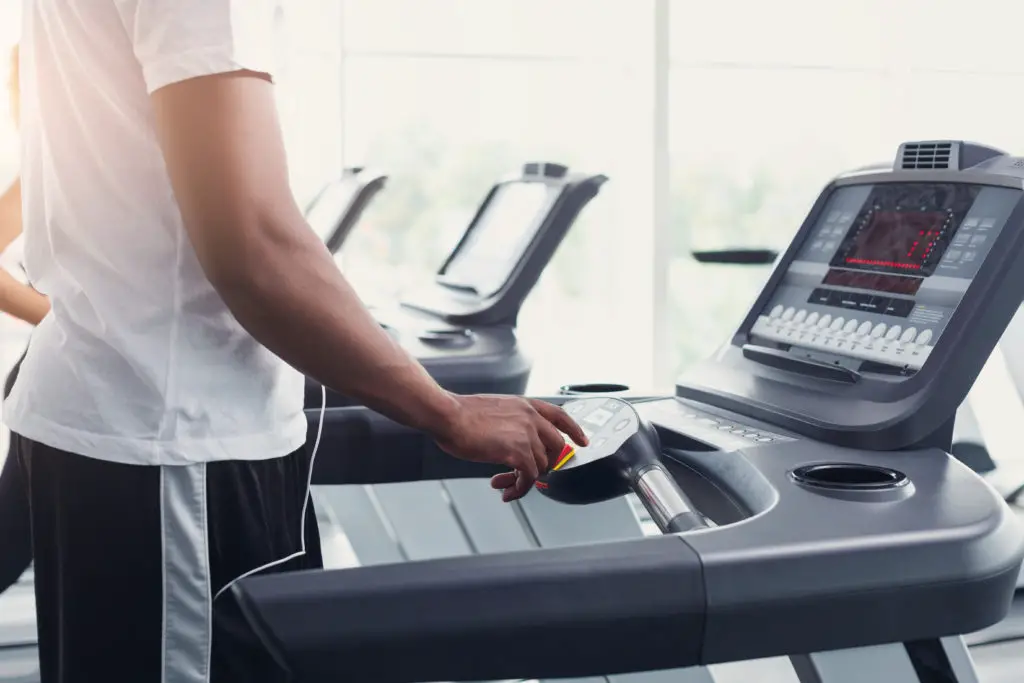 I just talked about an incline of about 1–2%. This is always recommended for running on a treadmill and should therefore be set as a standard. However, if you want to integrate interval training or strength training into your weekly routine, you can also make some changes to the incline. So, let's take a look at the effect of the different inclines and find out which incline is ideal for your personal goals.
For beginners, I would advise you to stick with the recommended incline and get used to running on the treadmill for two to three weeks. 15 to 20 minutes at low speeds are sufficient for the time being.
After that you can start to set higher inclines. Just increase the incline to 2–3% and run for 30 seconds before you run again for 60–90 seconds at normal incline (1–2%). This way your body can slowly get used to the increased stress.
As is so often the case, the most important thing is to listen to your own body! If the incline of 2–3% is no problem for you, you can approach values of 5–6% or even higher. If it is clearly too strenuous, or you even feel knee pain, take a step back. In this case you should either reduce the incline, use shorter intervals or reduce your speed. See which one you feel most comfortable with.
By the way, inclines over 10% are not really suitable for running anymore, but rather simulate walking uphill. Beginners in particular often make the mistake of overestimating themselves and overdoing the training. Many people want to burn the most calories possible during a 15-minute run and set up the incline at 15%. However, in many of these cases, the proper running technique is completely disregarded and you are doing more harm to your body than good.
Benefits of an Incline on the Treadmill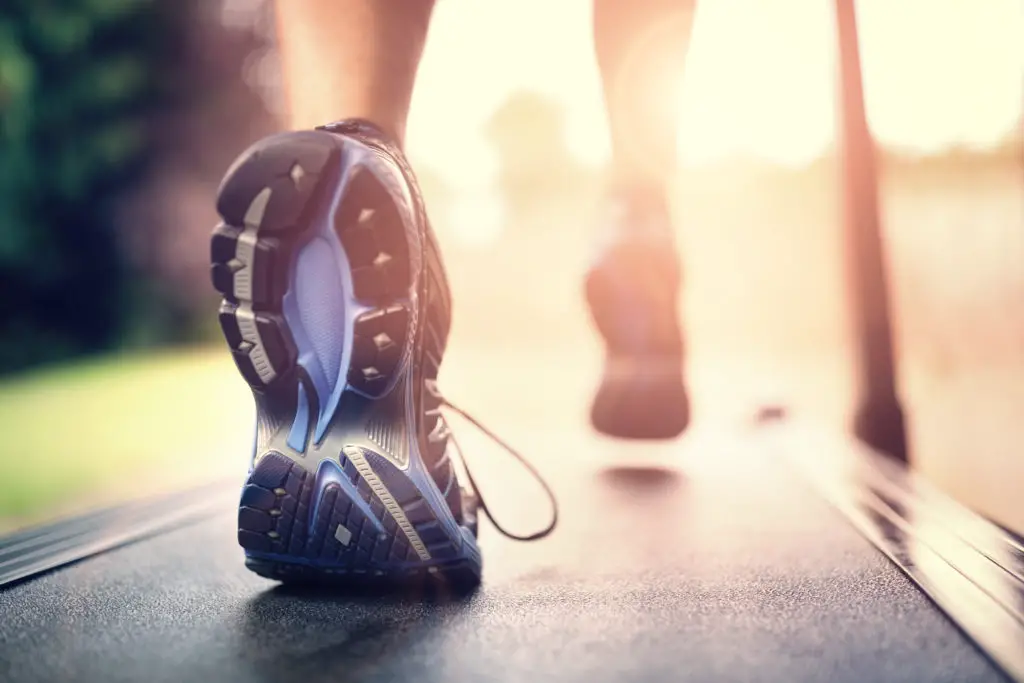 Running at high speeds and low inclines is more likely to be a cardio workout, while a high incline at low speed levels is more likely to be strength training.
You can easily visualize this by comparing mountain climbing with jogging. The former, of course, requires considerably more strength. Everyone who has ever been mountaineering will be able to confirm this. ?
By the way: Avoid holding the handrails on the sides of the treadmill. Many people make the mistake of setting the speed or incline way too high, forcing them to hold the handrails all the time. However, a large part of the desired training effect is lost that way. The handrails are rather to be seen as a safety measure or as an assistance for older people or rehab patients. So, only use them if you get off balance.
What You Should Pay Attention to When Buying a Treadmill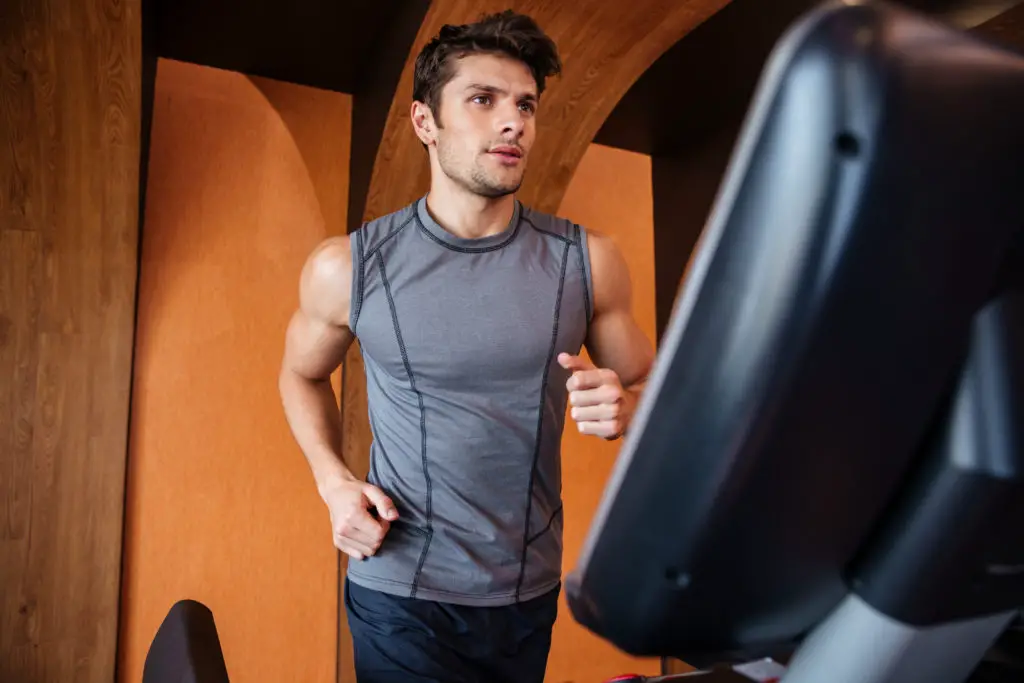 I think you know by now that you need a treadmill with an incline because of its numerous advantages! But what else should you consider when choosing the right machine?
Let's take a look under the running deck and deep into the treadmill.
The Motor
For example, if you choose an electric treadmill, motor power is very important because the motor is what keeps the treadmill moving and should be powerful enough to do so. If it is not, the maximum speed specified by the manufacturer may not be reached. This is because the specifications refer to speeds without load. However, our body weight can slow down the specified maximum speed in case of a weak motor. In general, I would therefore recommend choosing a motor of at least 2 HP.
The Running Deck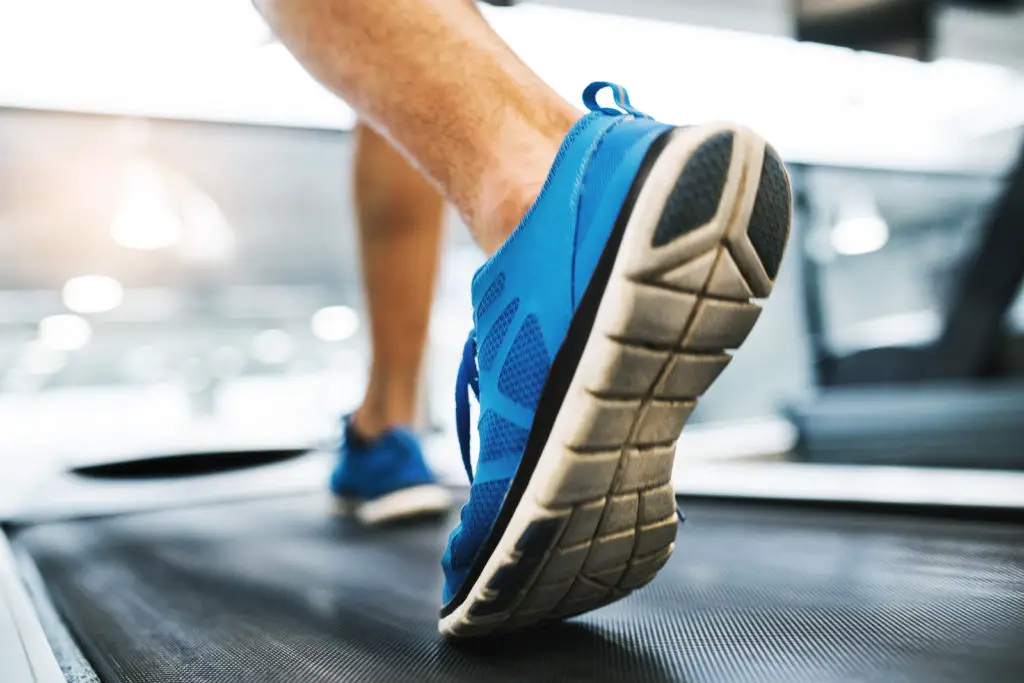 You should also pay attention to the size of the running deck. Of course, I can understand that you want a treadmill to take up as little space as possible and not stand in the way. However, it is very important that the treadmill is not too small, as this can lead to injuries in the worst case. You should simply make sure that your feet always have enough space to run, even at high speeds.
A width of 18 inches and a length of 50 inches should be the absolute minimum. I would actually rather recommend a treadmill with a width of 20 inches and a length of 55 inches.
Last but not least: The adjustment possibilities of the incline vary from device to device. There are mechanical and electrical treadmills. If you want to run with an incline (which you should), I would definitely advise you to choose an electric treadmill because you don't have to stop the treadmill and it is much faster and easier to change the incline. A simple push of a button is enough to make the appropriate adjustments. ?
The Best Incline Treadmills You Can Currently Buy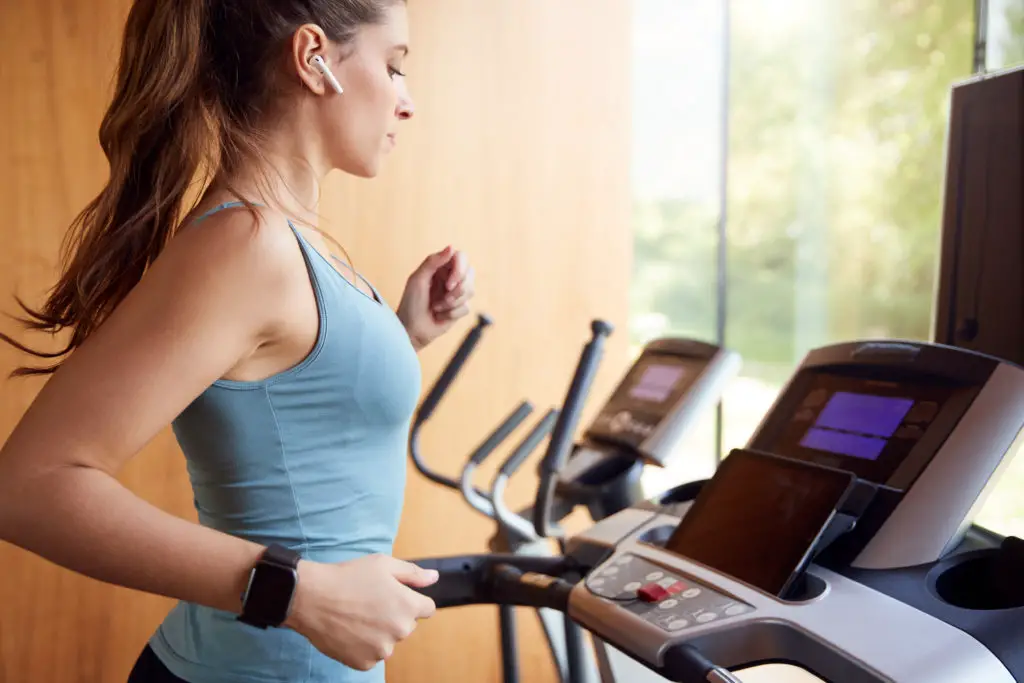 Ok, so much for the theory… Let's move into action! What are the best incline treadmills? Due to the huge demand for treadmills, there is now a huge supply as well and there are just thousands of different products. As I don't want to overwhelm you with products, I will only introduce you to two models that I consider to be the best ones you can currently buy. When it comes to incline treadmills, I don't think there are any better options, and both models have everything you'd wish for in a treadmill.
The Bowflex BXT216 Treadmill
The American manufacturer Bowflex is convincing in all respects, especially due to the enormous quality and durability of its products. This is also true for the Bowflex BXT216 treadmill! Any article about the best incline treadmills would definitely be incomplete without mentioning this model.
The machine comes with a strong 3.5 CHP motor. In addition, you can choose between 11 pre-installed workout programs and the incline can be adjusted electrically up to 15%.
The running deck is very large (22″ x 60″) and allows a low impact running experience due to a good cushioning system.
And even if you only have a small rented apartment to store the treadmill, don't worry: This model is foldable and therefore very space-saving. Also, you'll additionally get many other features, such as Bluetooth.
By the way, don't be put off by the price, which may seem a bit high at first glance. In the long run, this model is even rather cheap because it really is a high-quality product and will last for many, many years due to the strong motor. The durability and general quality of this device is very strong!
All in all, I can only say that I am enthusiastic about this treadmill. There is actually nothing to complain about! Since there is always a subjective touch to it, I would suggest that you take a look at this treadmill yourself. You will find it here.
The Nautilus T616 Treadmill
A very similar model, which I can also recommend without reservation is the Nautilus T616 treadmill.
The motor has a convincing continuous output of 3 CHP and is very powerful. The incline can be adjusted electrically up to a value of 15%.
Also, the running surface leaves nothing to be desired with a width of 20 inches and a length of 60 inches. Additionally, just like for the first recommendation, you will also get pre-installed workout programs and other useful features such as Bluetooth.
This machine is cheaper than the Bowflex model but can still convince in every respect. It's a top-class product that's definitely worth taking a look at. If you want to do so, you will find the product here.
The Bottom Line: Incline Treadmills
Treadmills with inclines are ideal for achieving the most realistic training effect possible and in general, to make the training as healthy and effective as possible. The incline should be set to 1–2% as standard and then slowly increased at intervals depending on your personal training goals. The two models recommended in this article provide the perfect indoor running experience and can both convince in every respect. ?
I hope I helped you with this article and answered all your questions. If something is still unclear to you or if you want to share your own experiences with an incline treadmill, feel free to write me an email or just leave a comment below.
Otherwise, I wish you a lot of fun with your new incline treadmill! ?