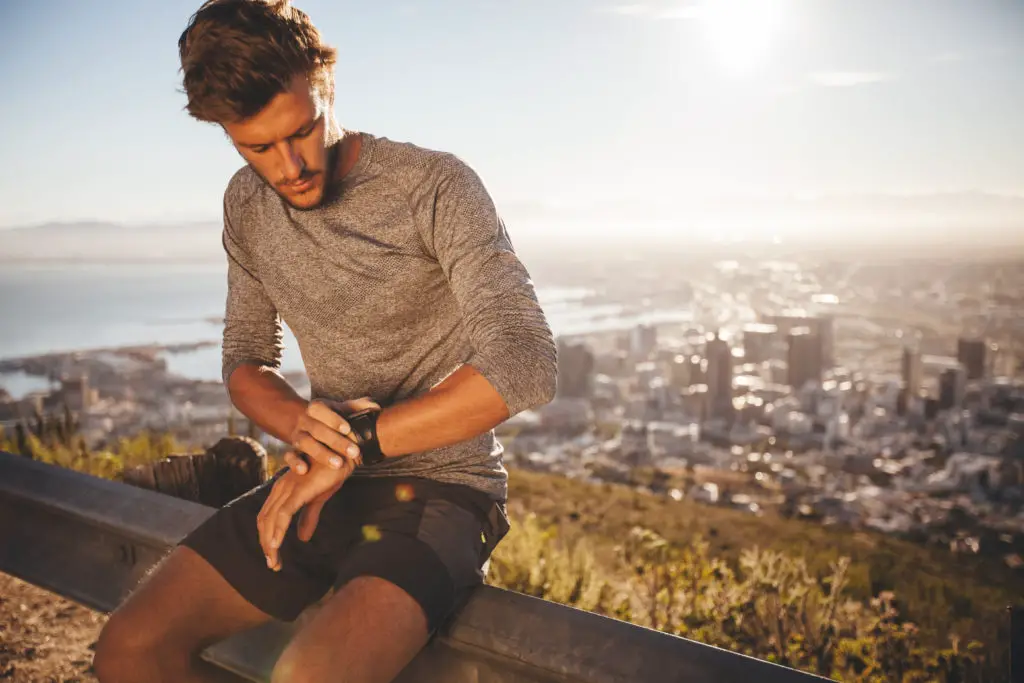 Fitness trackers are becoming increasingly popular. A few years ago, they were rather laughed at, but now they are worn by more and more people. And rightly so, because fitness trackers can not only make our everyday life easier, but they also provide numerous health benefits.
The smart wristbands come with an ever-increasing functionality and GPS is one of the features that no one wants to miss, because many other advantages go hand in hand with the global positioning system. However, GPS is still not an inherent part of any fitness tracker and it is not easy to find the right model. In this article, you will find out which are the best fitness trackers with GPS and what else you should know about this topic. Have fun! ?
Does a Fitness Tracker Need GPS?
GPS is the abbreviation for Global Positioning System and is, as the name suggests, a global navigation system. Where am I? How do I get from A to B? These are the questions that users of GPS mainly hope to find answers to. But that's not all that the navigation system has to offer.
Especially as an additional feature of a fitness tracker, the GPS can exploit its full potential. Then it's no longer just a matter of asking "Where?" and "Where to?". With the help of a fitness tracker with GPS, you will also have insight into many other interesting data.
For example, the speed can be calculated, from which the tracker will be able to calculate your steps, the calories burned and much more.
If you combine this data with the activity data that a fitness tracker tracks anyway, you can keep a better overview of your activity level throughout the day and will be able to control your workout intensity more effectively. So not only does the GPS exploit its full potential, but so do you!
But even if you want to track your route while running or cycling, you just can't get around the GPS feature.
Especially for outdoor athletes, a fitness tracker with GPS is therefore almost indispensable, because only then can covered distances and routes be analyzed in detail. Ambitious runners, hikers, cyclists, skiers, and similar athletes – the purchase of a fitness tracker with GPS makes a lot of sense for all these people.
How Does a Good Fitness Tracker with GPS Look Like?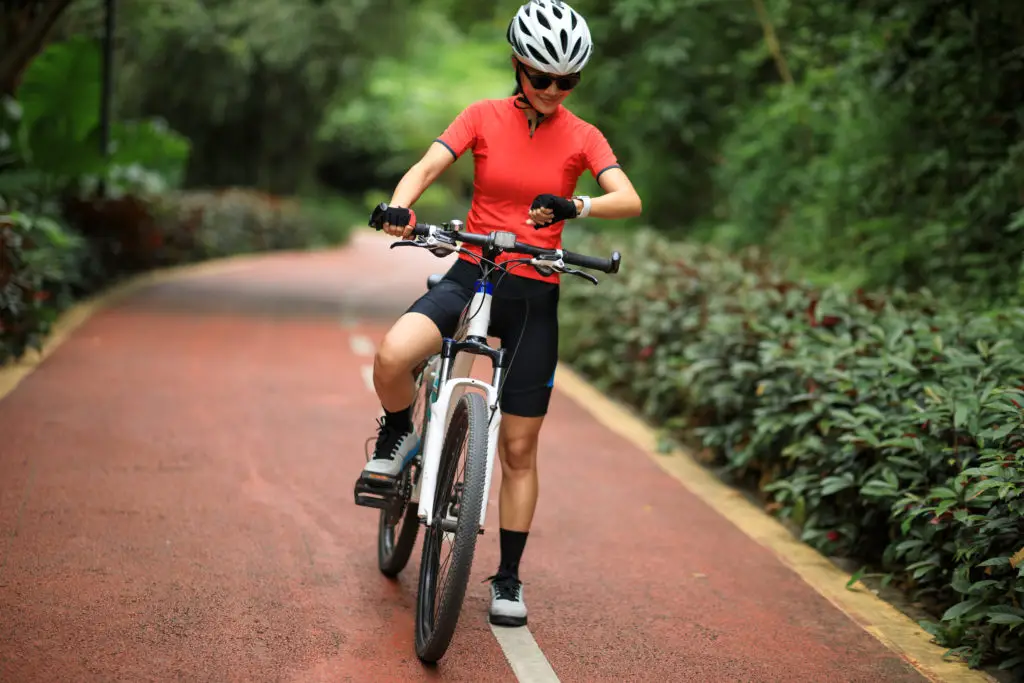 First of all, you should know that not every fitness tracker that advertises "GPS" is really what you expect it to be. Some of these models simply use the GPS of the paired smartphone, making it necessary to carry it with you at all times.
Of course, this is quite impractical, because sometimes, we want to go for a run without our smartphone. For this purpose, there are fitness trackers with their own built-in GPS sensor. In the next section, we will have a look at them ?.
But before that, I would like to clarify one thing: A fitness tracker is not a smartwatch. These do typically not only track our health and activity data but rather come with numerous additional features, such as smart notifications or contactless payment.
A fitness tracker, on the other hand, really focuses on monitoring our activity for the most part, which also makes them slimmer, more lightweight and more affordable in most cases. Thus, you should not expect a complete navigation system with detailed maps on a fitness tracker with GPS. Rather, the GPS serves as a supporting feature to track our activities in more detail.
But what should we expect from a good GPS fitness tracker? The following features are crucial in my eyes:
Robustness/high quality
Waterproofness
Heart rate monitoring
Step counter (accelerometer)
Good battery life
Now those features are not quite spectacular, but you should still be careful. The fitness market has been booming for years and as a result, unfortunately, there are more and more cheap low-quality goods as well. When choosing the right fitness tracker, the quality of the product should always be at the top of the list.
Therefore, it is always advisable to rely on the proven manufacturers that have been convincing for years. And we will now take a closer look at which ones are the best ?
Which Fitness Trackers Have Built-In GPS?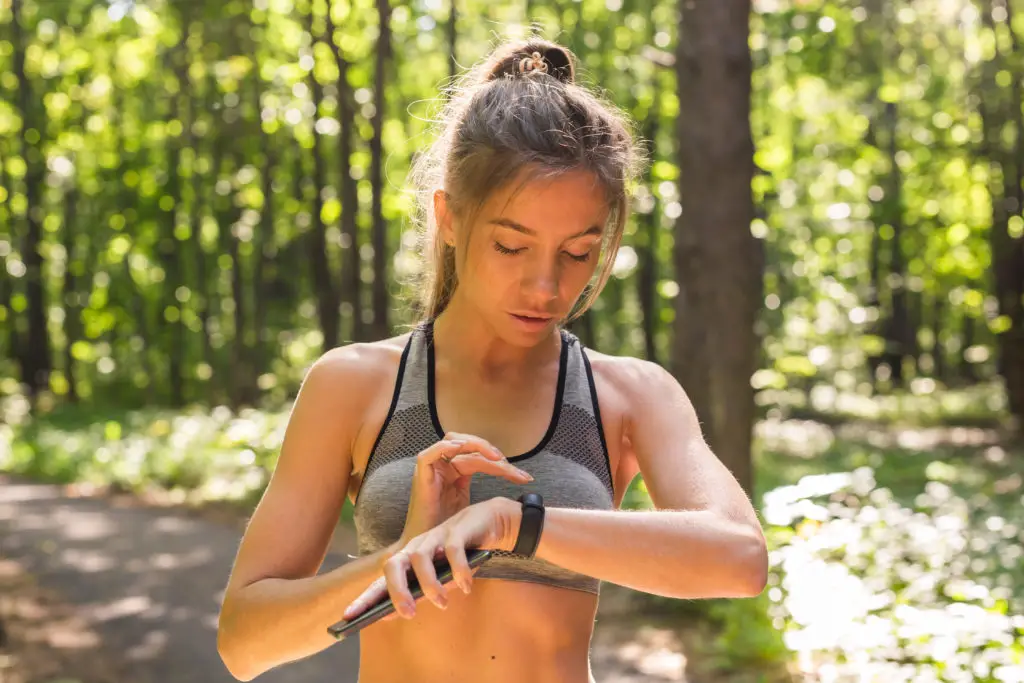 The Fitbit Charge 4
Fitbit has emerged as the leading manufacturer of fitness trackers over the last few years. The Fitbit Charge 3 is still probably the most popular tracker on the market.
However, the downside of this model was and still is the lack of GPS. Fortunately, the successor, the Charge 4 does now come with its own built-in GPS.
The Fitbit Charge 4 is still brand new but is already one of the best fitness trackers with GPS! All of the advantages that the Charge 3 already incorporated such as its highly comfortable design, its very good suitability for everyday use and its impressive functionality, are part of the Charge 4 as well and now, Fitbit added the GPS feature on top. No wonder this fitness tracker is so popular.
The Fitbit Charge 4 is a very robust and waterproof, high-quality fitness tracker that comes with a great battery life and many fantastic fitness, health and daily life features.
But of course, that's just my personal opinion. I'd recommend that you just take a look at it for yourself to find our whether it meets your expectations. Here you will find it.
The Garmin Vivosport
In terms of sports and fitness products, the name Garmin is virtually unavoidable. Even if Garmin focuses more on the more expensive sports watches with an even bigger functionality, the sports giant also offers fantastic fitness trackers, such as the Garmin Vivosport.
Of course, this model is a fitness tracker with GPS. And again, I can highly recommend it, because Garmin has once again done a great job.
I am a big fan of Garmin's Vivoactive series in general, although these are sports watches. However, Garmin also offers a fitness tracker with similar functionality, namely the Vivosport. It is a waterproof and very high-quality device that has an excellent battery life.
Moreover, it comes with a great-looking color display, which sets it apart from most of the other fitness trackers. All in all, when looking for the best fitness trackers with GPS, you should definitely not miss out on the Garmin Vivosport.
But of course, that's just my humble opinion for now. It's best to take a quick look at this model yourself. Here you can do so.
Worth Knowing: GPS, GLONASS, Galileo
Everybody talks about GPS but actually it is just one of many global navigation systems. It even goes so far that GPS is often used as a generic name for all satellite navigation systems.
This is certainly because it is the most established and most popular positioning system in the world. Nevertheless, we must not forget that it is not the only option. GPS was developed as early as the 1970s by the U.S. Department of Defense and is based on American satellites.
However, there are other systems as well, such as GLONASS as the Russian counterpart or Galileo which is operated by the European Union, just to name a few.
All these navigation systems are based on the measurements of their own satellites and all these systems have regions in which they are more accurate then others. But why choose a system at all?
You can now choose a fitness tracker that uses other navigation systems, such as GLONASS or Galileo, in addition to GPS. An example of such a fitness tracker is the Samsung Gear Fit 2 Pro. If you're interested, you can take a look at it here.
Smartphone Apps: Evaluate the GPS Data after your Workout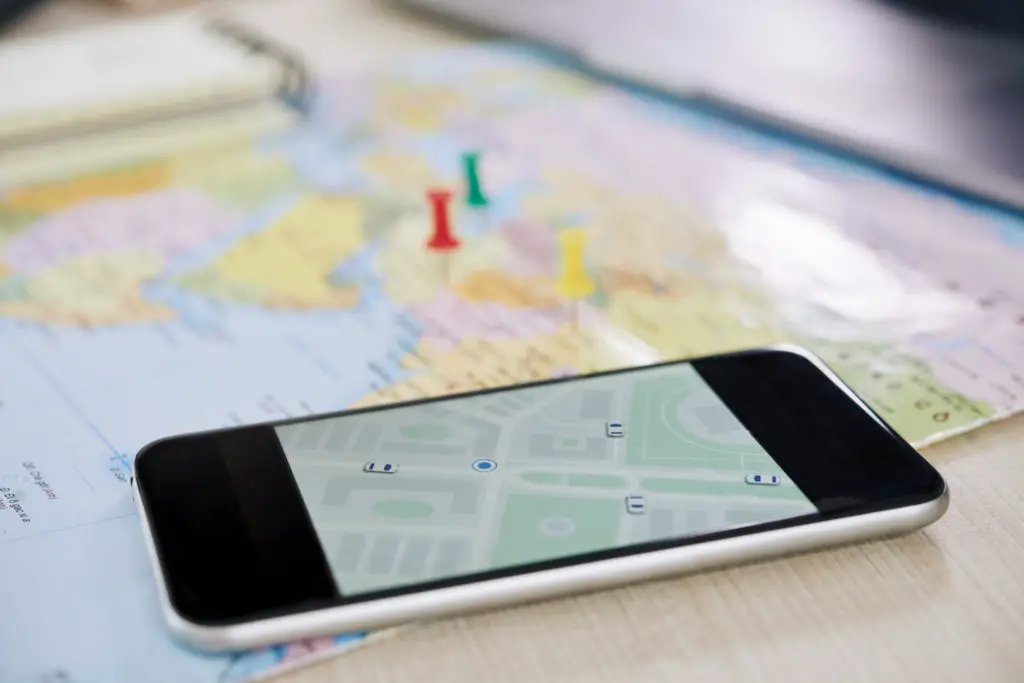 A fitness tracker can track your GPS data during your activities. So far, so good. But what happens afterwards? Most fitness wristbands synchronize their data with an associated smartphone app. There you can view your routes, distances, speeds, etc. in large detail.
Most fitness trackers, including those from Fitbit and Garmin, are compatible with Android, iOS and Windows. Fitbit has an own Fitbit app, Garmin offers the Garmin Connect interface, and you can import the data from the Samsung tracker via the Galaxy Wearable app (Samsung Gear).
Alternatively or additionally, you can also synchronize the data with your PC. You can find information about this here for Fitbit and here for Garmin. For the Samsung Gear Fit 2 Pro, I have not yet found a suitable PC interface.
Final Thoughts on the Best Fitness Trackers with GPS
We still live in times of rapid technological advancement, and accordingly fitness trackers come with an ever-increasing functionality as well. It all started with heart rate monitoring, but meanwhile the GPS feature has also become an indispensable part of a fitness tracker for many of us.
The GPS feature is accompanied by numerous other very useful functions that can help you keep better track of your activity level. A fitness tracker with GPS is particularly interesting for outdoor athletes, which is why more attention should be paid to high quality and a strong battery life. The devices recommended above should be a good starting point! ?
I hope that I could help you with this article. If you still have further questions or would like to share your own experiences, feel free to contact me.
Otherwise, I wish you a lot of fun with your new fitness tracker with GPS. ?