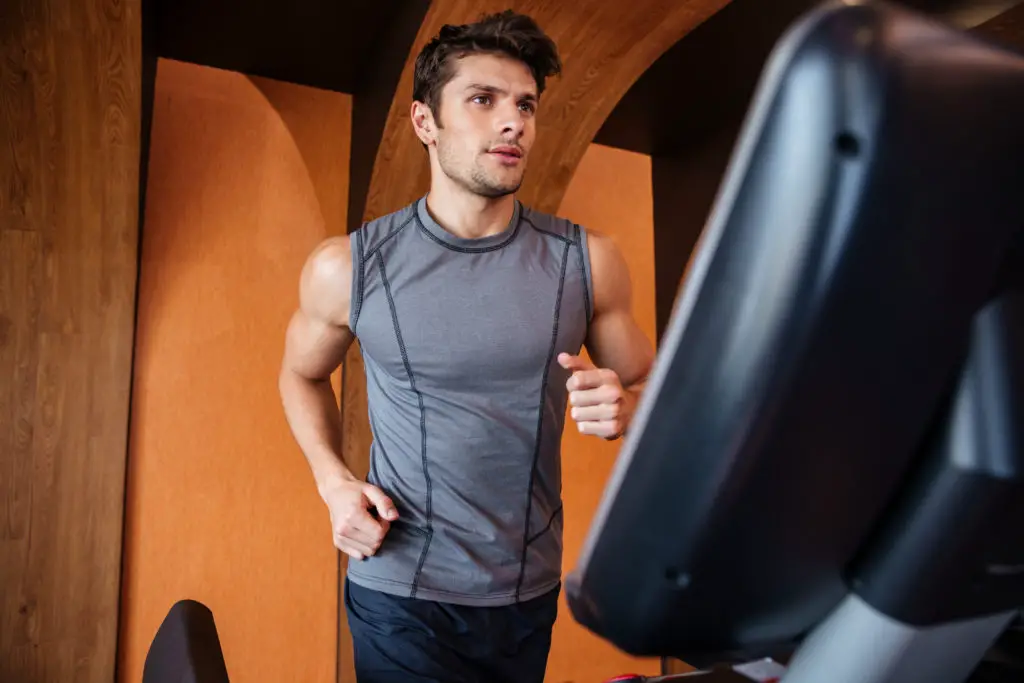 The treadmill is still one of the most popular fitness machines for home use. Many people swear by the indoor running experience because with the treadmill, you can lose weight and get in shape quickly in the comfort of your own home, without having to worry about bad weather.
There are a few important aspects to consider when buying a treadmill for home use. Which models are best suited for your own four walls? And how does a good treadmill look like? In this article, we are going to dive into everything you need to know about buying a treadmill for your home. Have fun! ?
How Big Should a Treadmill for Home Be?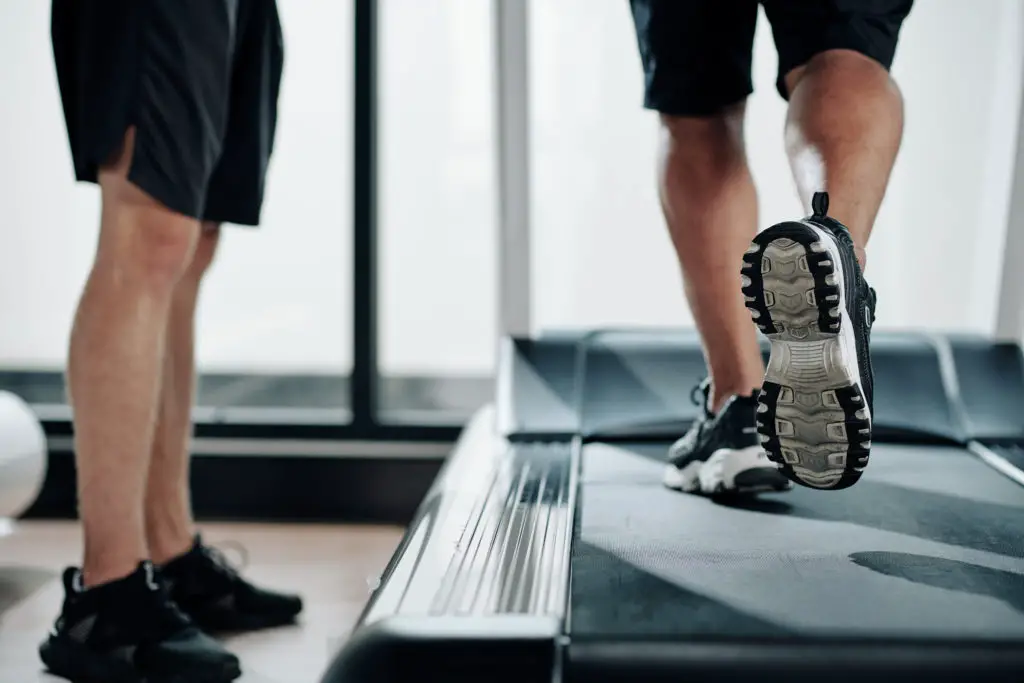 A first important criterion is the size of the treadmill! I've actually experienced it myself. As a student, I admittedly don't have the biggest apartment… However, as a sports enthusiast, I just love trying out different sports and so over the years I have had to accommodate numerous treadmills as well! ?
I know that many people are concerned about treadmills taking up a lot of space and that they can hardly be accommodated within one's own four walls. Fortunately, many manufacturers offer folding models now, that you can store easily. A blessing for students like me, or people in general, who cannot provide an infinite amount of space.
It's very simple: When in use, the treadmill is set up the normal way. Of course, you will need some space for this. However, experience has shown that even in the smallest of homes, there is always enough space to find a spot for the machine. On average, treadmills are about 60 inches long and 30 inches wide.
When not in use, the treadmills can be folded up and stored in a space-saving manner in your own home! The size will shrink to a fraction of the original. Since most of these models also provide transport wheels, moving the treadmills back and forth is no longer difficult as well.
Criterion number 1 for the perfect treadmill for home is that it is foldable and can be stored in a space-saving way.
Treadmills for Home Should Be Quiet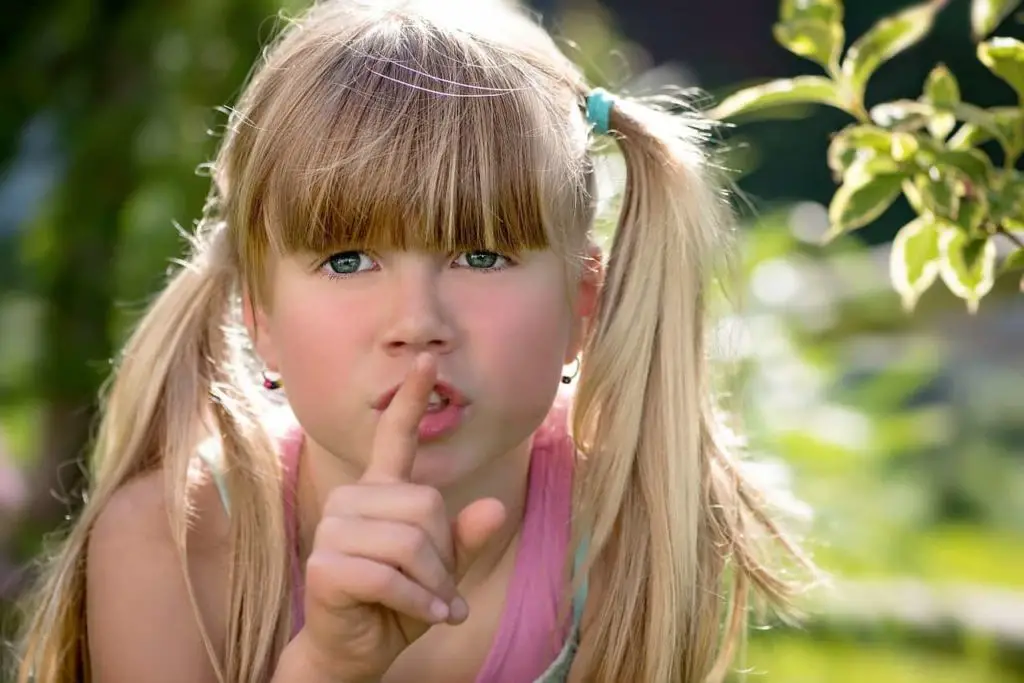 People interested in treadmills are often concerned that the volume of the fitness equipment might disturb the roommates and makes it impossible to do other activities such as watching TV or listening to the radio. Is this true?
Most treadmills are in the range of 50 to 75 dB (decibels) for maximum volume. For comparison purposes: Rain or a quiet conversation has about 55 dB, a TV at normal volume about 65 dB, a dishwasher 70 dB and a washing machine something like 75 dB.
And let's be honest: Did your neighbors ever complain about the noise of your washing machine? ? If you have very noise-sensitive cohabitants, I recommend you to discuss the treadmill purchase with them in advance, but actually you should be on the safe side.
By the way, the volume of the treadmill only reaches a maximum when the highest speed level is reached. In this case you will probably be so exhausted anyway that even the sound of your breath will come close to the level of the treadmill! ?
To choose a quiet treadmill for your home, it is important to choose the right model. Unfortunately, there are also thousands of cheap low-quality products on the market… For these ones, the motor might be very weak as well, leading to a higher volume. The recommendations I make in the course of this article are all very quiet and easy to use at home.
How Much Does a Good Treadmill for Home Cost?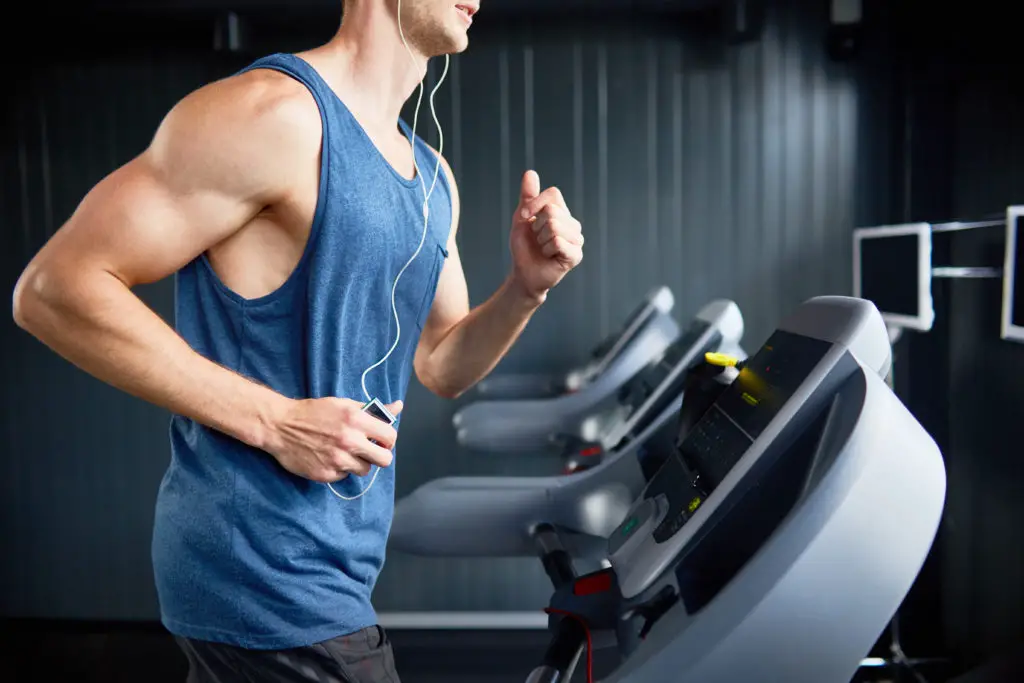 And here again my student experience comes into play! Of course, when you buy a treadmill, you always look at its price tag, that's what everybody does.
However, don't spoil the ship for a ha'porth of tar…. Because, as I said, there are also many low-quality products on the market. The price of these models may be tempting at first, but in the long run you will probably regret not having spent more money. If the motor is not powerful enough and the device is low quality, then the low purchase price is useless, because after a few months you will have to buy a new device.
So how much money should you really spend on a good treadmill? There are certainly good treadmills for under 500 Dollars. In my opinion, however, you should rather choose a machine in the price range from 1000 to 1500 Dollars. Even if that doesn't appear very cheap at first, I guarantee that you will be better off digging a little deeper into your pockets and that you will even save money in the long run.
If you choose the right treadmill in this price range, you'll get a high-quality product that is very durable and will last for many, many years. In addition, you will get a professional home workout with a variety of training programs and other features.
These treadmills (at least the ones I will recommend to you) have everything you'd wish for: A strong motor, a cushioning system for a training that is easy on the joints, many speed levels and of course, a very high quality.
Criterion number 3 for a treadmill at home is therefore the choice of an inexpensive device without being penny wise and pound foolish! Here you should simply think in the long term! ?
What Else You Should Consider When Buying a Treadmill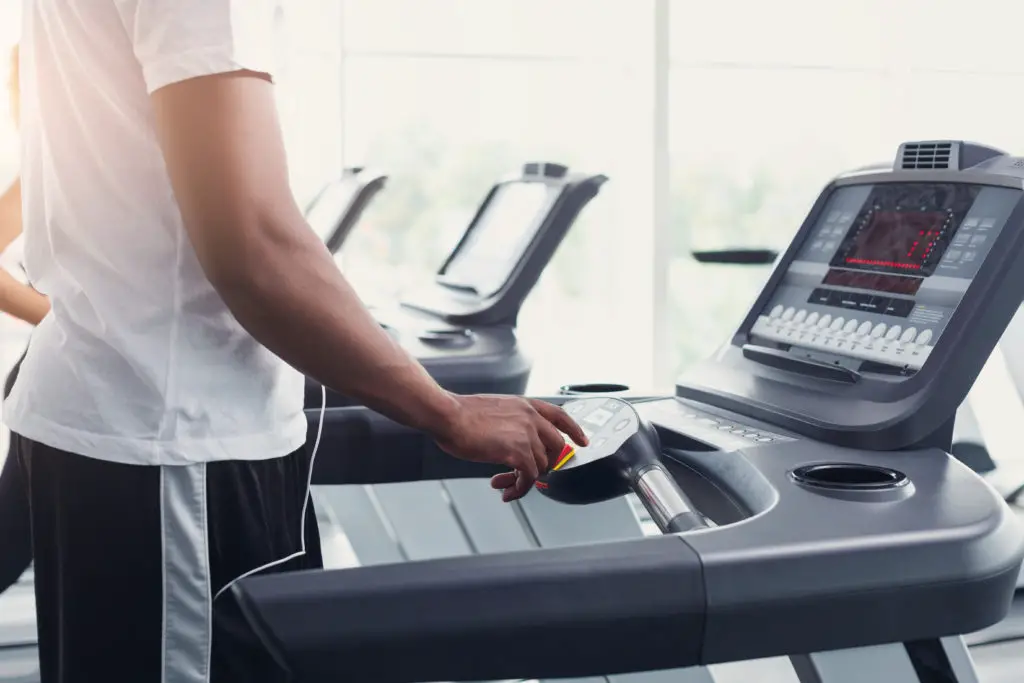 There are a few small things to consider when buying a treadmill for home use that will really help you get the most out of your workout. Let's take the time to talk about them, so that you will find the perfect device.
The Motor
The motor is the heart of the treadmill and should be chosen with care. You should choose a motor with a minimum continuous duty horsepower of 2 CHP. When the motor is weaker, it has to work very hard in order to keep the treadmill (and you) moving which leads to a quicker motor burnout. In addition, it is possible that the specified maximum speed will not be reached with a weak motor, since the specification refers to the speed without load and does not yet include our body weight. So if the motor is weak, our body weight can reduce the maximum speed.
For a long lifetime, you should choose a treadmill with a minimum continuous duty horsepower of 2 CHP.
The Running Surface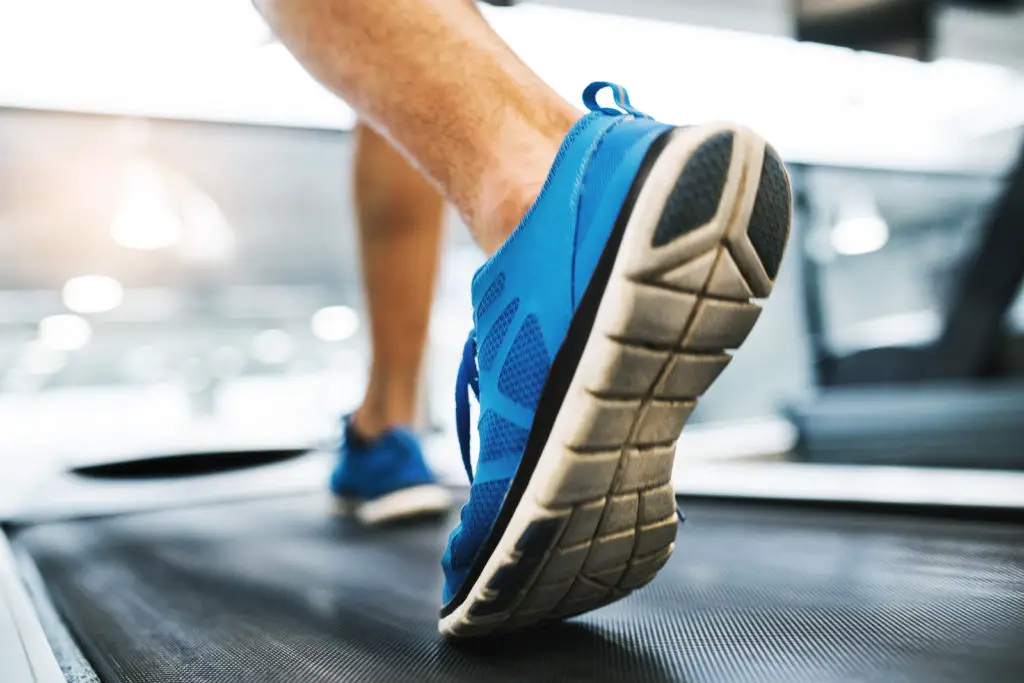 Of course, you want a treadmill that takes up as little space as possible, that's perfectly understandable! And yet, you don't want your treadmill to be too small, because the size of the treadmill is crucial. If the running surface is too small, the risk of a misstep off the tread belt increases, or in other words: The injury risk increases!
Especially at high speeds, our range of motion increases, which makes a large running surface even more important. Your feet should always have enough space for a proper foot strike pattern.
If you want to buy a treadmill for your home gym, I'd recommend to choose a machine with a running surface of at least 18 inches in width and 50 inches in length.
The Incline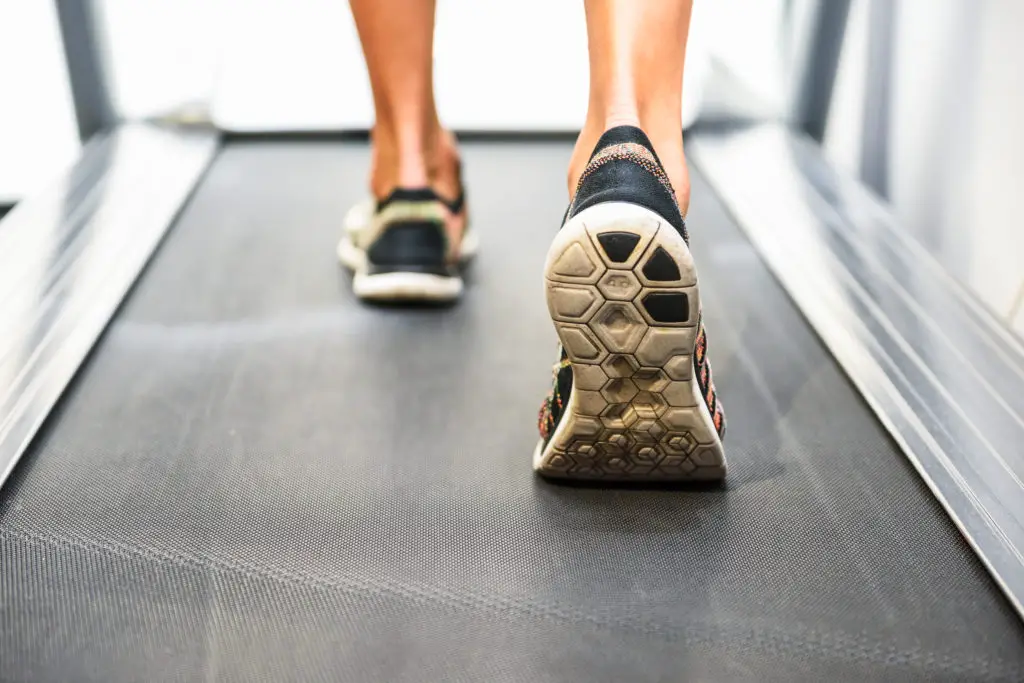 For a home treadmill, you should definitely choose a model with an incline. This is because running on a treadmill should be as close as possible to running outside and provide an authentic running sensation. However, there are two main differences:
First of all, the treadmill at home lacks the air resistance that we have to run against outside. Since we run on the spot, the headwind is eliminated. This means that less force is required to move forward.
In addition, running outside requires a certain amount of force to push the foot off the ground and get it moving forward. On the other hand, when you run on a treadmill at home, the ground automatically moves under your feet. And again, that means that we need to use less force to move forward.
To compensate for these differences and to make the treadmill running experience as natural as possible, the treadmill should always be set to a small incline of 1-2%.Therefore, when buying a treadmill for your home, it is important to choose a machine that allows inclines in the first place.
The Best Treadmills for Home Use in 2021
Nautilus T616 Treadmill
This treadmill is definitely one of the best treadmills for home and is among Amazon's bestsellers in the endurance category. And that, I think, is well-deserved! This one is a no brainer and a real high-quality product.
The motor is very strong and has a continuous duty horsepower of 3.0 CHP making this treadmill extremely powerful and above all very durable as well! You can run at high speed levels without any problems, so that even experienced athletes should be able to reach their limits! ?
Moreover, because of the strong motor, the Nautilus T616 runs at a very low volume, which is comparable to that of a washing machine.
This is an incline treadmill, for which you can increase the incline up to 15 %. Combined with the 26 pre-installed training programs, this treadmill provides a large variety of features, so that beginners and advanced will profit from the purchase.
Additionally, the machine comes along with a modern cushioning system, which allows a healthy workout that is easy on the joints. The running surface is huge with a width of 20 inches and a length of 60 inches! Nevertheless, the device is foldable and can be stored easily even in small apartments.
All in all, this treadmill is rightly among the most popular machines for home use. The price may appear high at first, but pays off in every respect, because you can hardly get more quality for that price. In the category of the best treadmills for home, this one must simply be recommended.
I guess you already notice how enthusiastic I am, when talking about this model. Of course, that's just my personal view on things. Therefore, I'd suggest that you just take a look at it for yourself. You will find the treadmill here.
Bowflex BXT216 Treadmill
When it comes to fitness equipment for home, you can always rely on the products of the American manufacturer Bowflex. Same as for ellipticals and exercise bikes, you will not be disappointed when looking for good treadmills as well, quite the contrary!
The quality of the Bowflex products is just impressive and this is also true for the BXT216 treadmill.
Basically, the facts and figures of this treadmill read very similar to those of the first recommendation, therefore I will try to keep it short.
The motor is very strong with 4.0 CHP, you can set an incline up to 15 %, the treadmill comes with a modern cushioning system allowing a low-impact workout, and of course you will also have the chance fold up the treadmill and store it in a space-saving manner.
The running surface is 22″ x 60″, which makes it sufficiently large to provide a safe workout and last but not least, the machine is very quiet as well.
Just as for the first recommendation, there is simply nothing that this treadmill is lacking.
Once again, I would recommend you to form your own opinion. Here you can check this treadmills availability, its current prize and the customer reviews.
What About an Under Desk Treadmill for Your Home?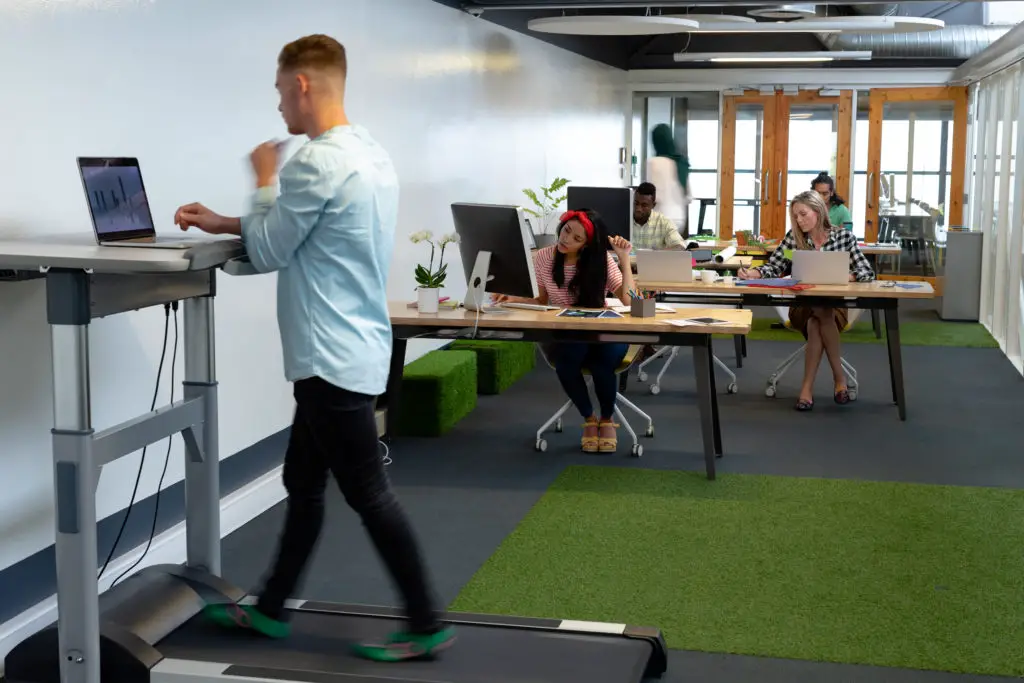 Whether in the office or at home, an under desk treadmill increases your productivity and keeps you fit at the same time!
Under desk treadmills are a special case, but yet must not miss in any good listing of treadmills for home use. If you are working remotely and want to do sports during your working hours, then an under desk treadmill might be the perfect possibility for you to work and stay in shape at the same time.
These models are perfect in combination with high tables, in some cases they even provide a workstation on their own.
The under desk treadmills for home use are usually limited to walking rather than running, because you probably don't want to be very exhausted while working. These devices are more likely to counteract the lack of physical activity and prevent back pain caused by sitting for too long. These models are a real blessing for your health!
If you are interested in under desk treadmills and want to know more, I have good news for you: I have already dedicated a whole blog post to this topic. You can find it here.
Otherwise, I will leave you some of the most popular models from this category here. If you're interested, take a look at RHYTHM Fun Treadmill, that I consider to be the best under desk treadmill you can currently buy.
Final Thoughts on Treadmills for Home Use in 2021
A home treadmill is the ideal way to keep fit within your own four walls. The perfect treadmill for home use should be small, quiet and affordable, while still providing high quality. The models I just recommended are very good examples of exactly these aspects.
I hope I could help you with this article and could answer all your questions. If there is still something you want to know about treadmills for your home, or if you want to share your own experiences, feel free to write me a mail or just leave a comment below.
Otherwise, have fun with your new treadmill at home! ?