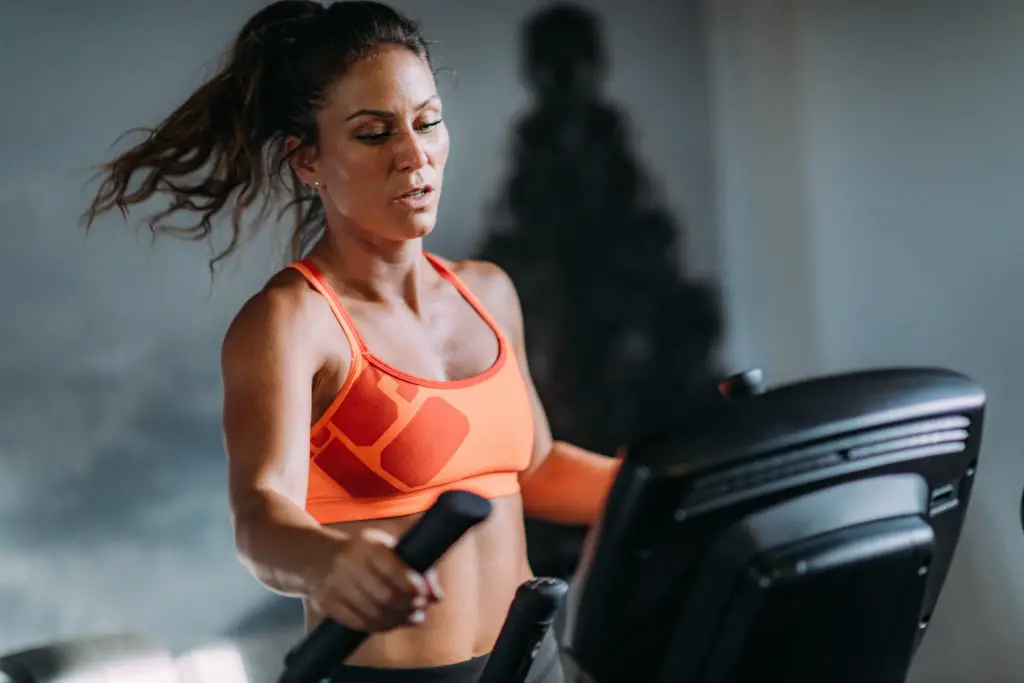 When talking about the best cardio machines, there is no way around the elliptical. Every well-equipped gym offers several elliptical trainers and alongside the treadmill and the stationary bike, it still belongs to the most popular machines to stay in shape. However, you don't need a gym membership to benefit from this effective type of exercise, as ellipticals are perfectly suited for home use as well.
If you're looking for an elliptical for your home gym, you should consider a few important aspects. In today's article we will talk about everything you need to pay attention to when finding the perfect elliptical for home use. Have fun! ?
The Perfect Elliptical for Home Use: What to Consider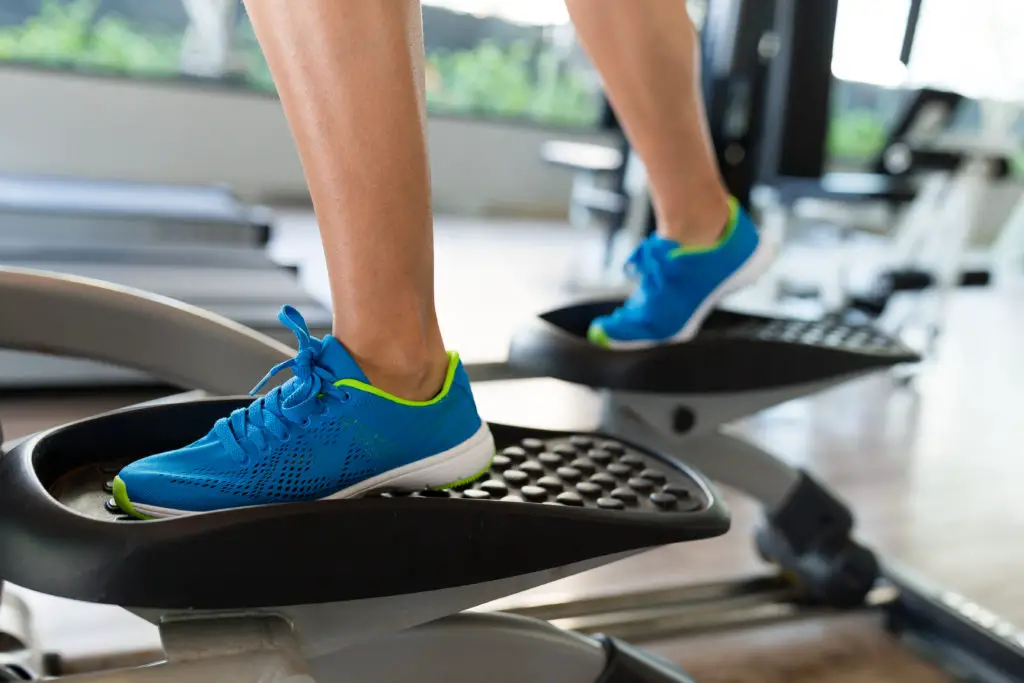 The Elliptical Size
Worrying about the elliptical's size is one of the main reasons why people refrain from buying one. What most people don't know however is that an elliptical doesn't necessarily have to take up too much space.
As a student, I currently live in a student residence. I don't want to complain at all, because I love my apartment but at the same time, I just can't provide endless space. Nevertheless, I don't do without exercise equipment and have already tested several workout machines, such as the elliptical. How is that possible?
Fortunately, the manufacturers have also understood the needs of the customers, so that there are now numerous folding ellipticals on the market. This means that although you'll need a little space to use them, you can store them in a very space-saving way after use.
What I want to say is that in the vast majority of cases, people actually have enough space at home to accommodate an elliptical. If necessary, you will have to move some tables or chairs but in most cases, you will be able to find a solution. ? So how much space do you really need for an elliptical? Let's take a look at some numbers for the elliptical's dimensions in use:
Height: 60'' – 70''
Width: 20'' – 35''
Length: 60'' – 90''
The Ceiling Height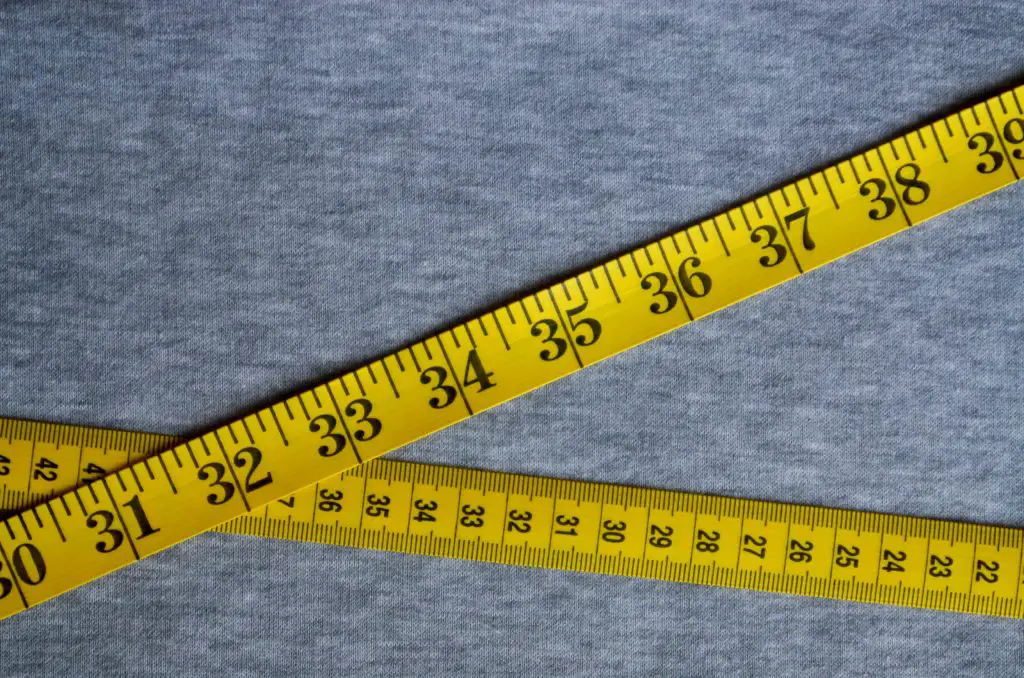 Ok so now you know how much space an elliptical usually takes up… But what about the ceiling height? Many people also worry about bumping their heads at home when working out on an elliptical. This is quite understandable, because on this piece of exercise equipment you are standing in an upright position and reach even higher heights due to the floating motion. In basement rooms with a low ceiling, this can become a problem.
You should add about 15 inches to your body height to know the minimum ceiling height you should have to buy an elliptical for home use. Take 20 inches to be on the safe side.
The Noise Level
One more thing that causes people to worry before buying an elliptical for home is the noise level. For fear of disturbing the neighbors or their own roommates, many people shy away from exercising at home.
In most cases, it is not the exercise machine itself that produces the noise, but us ourselves. A treadmill, for example, is super quiet, but the impact of our feet hitting the moving belt is what causes it to be relatively loud.
This is not the case with ellipticals. This piece of exercise equipment itself is super quiet AND we can also exercise very quietly because our feet remain in constant contact with the pedals. The floating movement is whisper quiet and certainly doesn't cause any complaints from the neighbor's apartment. So, you can work out with peace of mind! ?
Ellipticals are usually so quiet that you can simultaneously watch TV at normal volume. If the elliptical makes a lot of noise, this is a pretty sure sign of damage to the device.
It is important to use a high-quality product. Don't be tempted by an extremely low price, because these devices really are more trouble than they're worth! Don't be penny wise and pound foolish and spend some more money for a high-quality elliptical.
How to Stop an Elliptical from Squeaking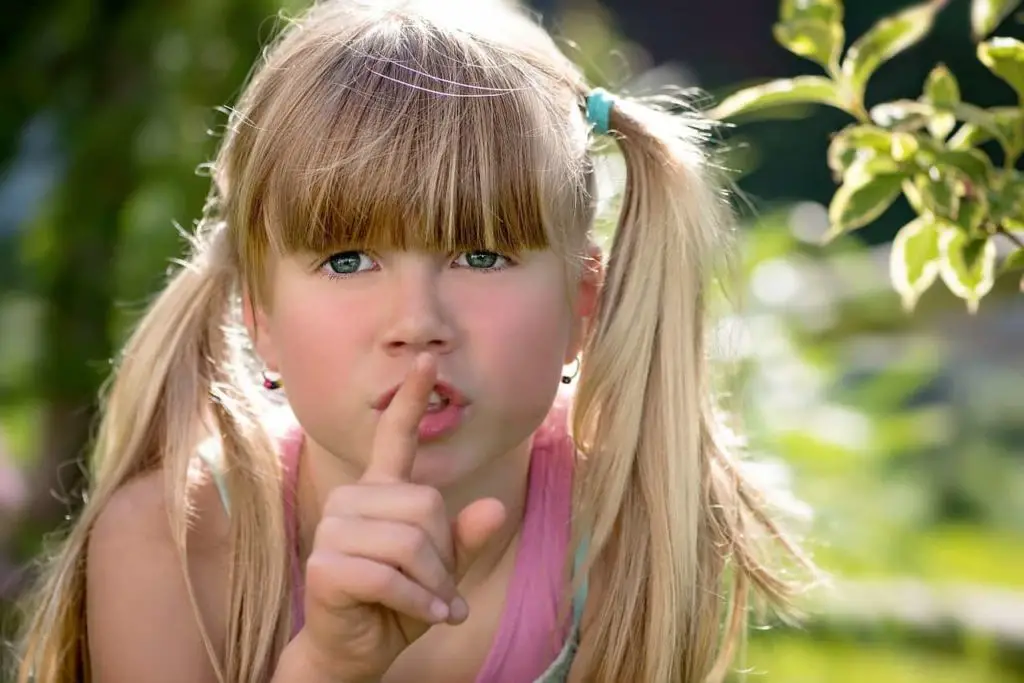 An elliptical is one of the quietest exercise machines. However, if there are any noises, you should be prepared! The most common is squeaking. It is mostly caused by dust that accumulates in small cracks so that the parts of the elliptical can no longer glide smoothly over each other.
This can best be prevented by regular maintenance. Don't worry, this is not something that has to happen every day. But wiping briefly over the elliptical once a week should not be a problem and really doesn't take much time.
If cleaning does not help, many manufacturers also offer special lubricants that make the parts of the elliptical run smoothly again and thus prevent squeaking.
The Best Ellipticals for Home Use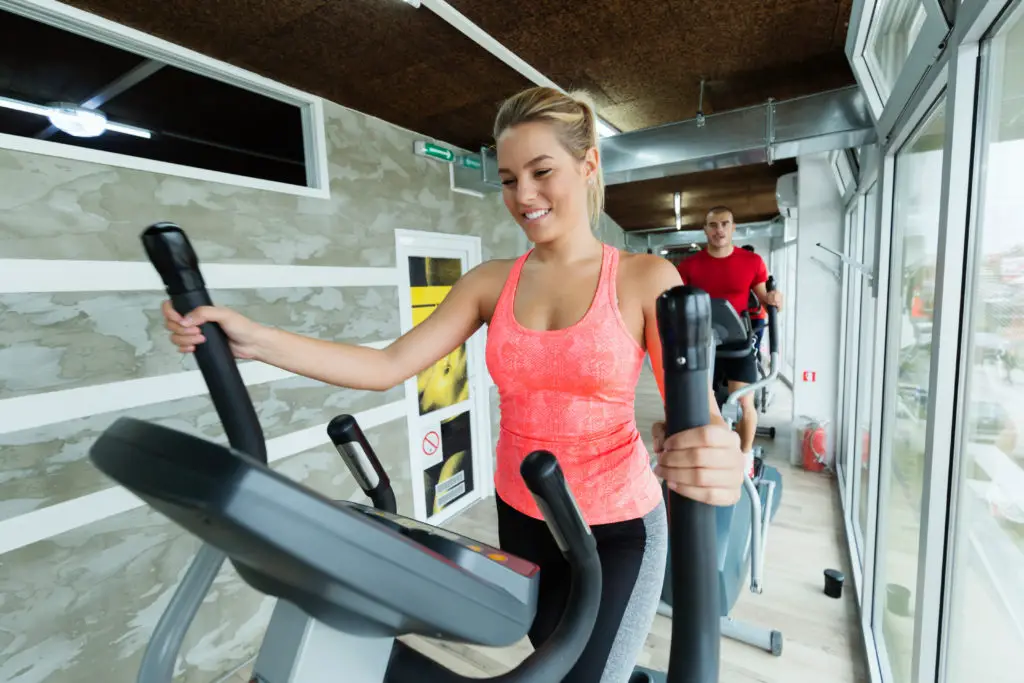 If you have been following my blog for a while and have read other articles from my elliptical category, you will have noticed that I particularly like to recommend one specific elliptical machine. And with good reason…
The NordicTrack SpaceSaver SE7i is not only one of my absolute favorites, but belongs to the most popular ellipticals anyway. This machine is perfect for home use in every respect. The first big benefit it provides is already comprised in its name, as this elliptical trainer really is very space-saving. It is foldable so that you can reduce its size to a minimum and store it very easily at home.
It comes with an 18 lbs flywheel weight allowing for a smooth motion pattern. Together with the 22 digital resistance levels, NordicTrack offers a high functionality with this elliptical. The elliptical allows training at the highest level – no matter if you're a beginner or advanced athlete.
All of these points as well as the fact that it's whisper quiet, make this elliptical the perfect choice for your home gym. If you would like to take a closer look at it, you will find it here.
The ProForm Smart Strider 695 CSE Elliptical is another great cardio machine for your home gym. Just as for my first recommendation, it's no longer necessary to sacrifice your living space for your fitness workout. This elliptical trainer folds up and can be saved in a very space-saving way. With the transport wheels, it will also be very easy to move the machine.
Other than that, it's just a very good, high-quality elliptical machine in general. You'll get 24 pre-installed, additional workout apps helping you to find challenging workouts for your specific fitness goals. A very nice feature is the LED Display that's very bright and big.
Last but not least, this elliptical also comes with a silent magnetic resistance system that allows for a very quiet workout that will certainly not disturb your neighbors.
I'd recommend that you just take a look at this elliptical as well to find out more. Here you will find it.
How to Use an Elliptical at Home
Okay so far, so good. Ideally, you have now found the right elliptical for your home. What happens now? What is the best way to start?
Since there is a lot to say about this topic, I have dedicated an extra article to it. So, if you want to know more about the perfect way to start working out with an elliptical, I'd recommend that you read my article on this topic. In this article, you will find 5 tips for the start, including a complete workout plan for the first 4 weeks.
Final Thoughts on Finding the Best Ellipticals for Home Use
The elliptical makes it possible to work out the whole body effectively in the comfort of your own home. Contrary to common misconception, it is also very small, space-saving and quiet.
However, there are a few things to consider when buying an elliptical for your home gym. You shouldn't be penny wise and pound foolish and go for a high-quality product – even if you'll have to spend a few extra dollars. The ellipticals mentioned in this article should be exactly what you were looking for!
I hope I could help you with this article. If you still have questions or would like to share your own experiences in using an elliptical at home, feel free to contact me.
Otherwise, have fun and success with your new home elliptical! ?