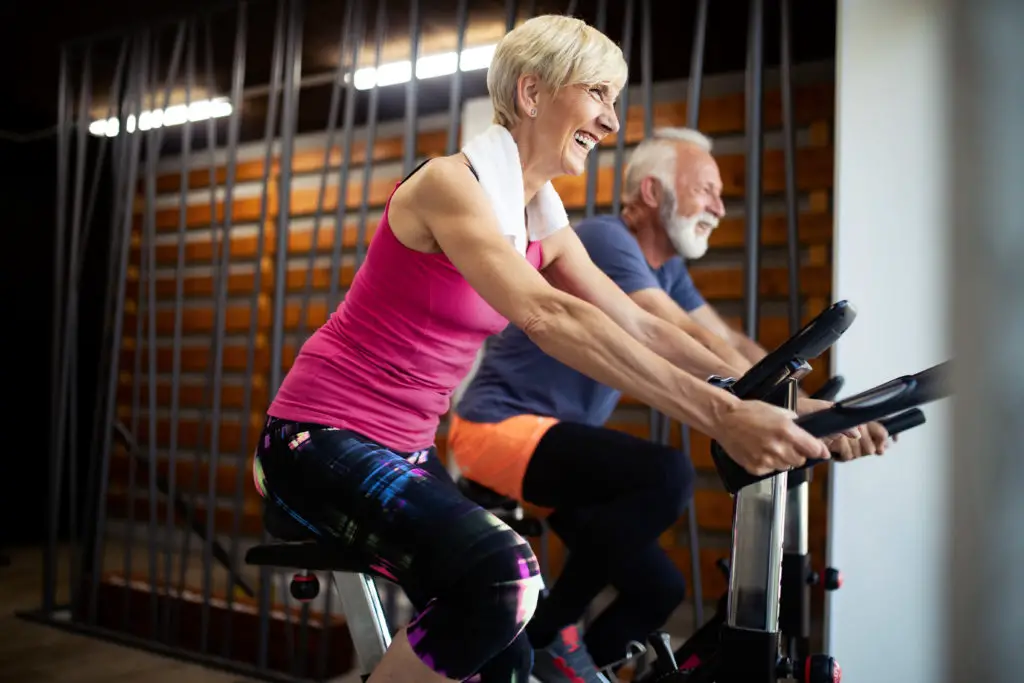 Regular exercise is among the most important keys to maintain good physical and mental health while aging. Many people like to go out for a run or go swimming, but for those who like to work out in the comfort of their own home, the exercise bike is one of the most popular choices. Anyway, is the indoor cycling workout suitable for the elderly?
In this article, we talk about why exercise bikes are a great choice for seniors and which models are to be recommended. Have fun ?
Why Exercise Bikes Are Suitable for Seniors
Especially in old age, exercise is extremely important to maintain physical and mental health. So, there's no doubt that seniors should regularly participate in exercise. But why should they choose an exercise bike when there are thousands of other options such as treadmills, rowing machines or ellipticals?
Above all, working out with an exercise bike has the advantage that it is very easy on the joints and that you can hardly do anything wrong.
While running, for example, 3-4 times our body weight rests on our joints with every single step we take. This in turn is a load that can quickly lead to knee pain or other complaints, especially for overweight people or seniors.
The exercise bike provides the decisive advantage that the feet are in constant contact with the pedals, which means that any impact forces are eliminated. A real blessing for the joints! ? This joint-friendly motion pattern is what makes them so suitable for seniors.
In addition, working out with an exercise bike is also fairly easy. The movement is almost self-explanatory, so that the training entails a very low risk of injury.
What Are The Best Exercise Bikes For Seniors?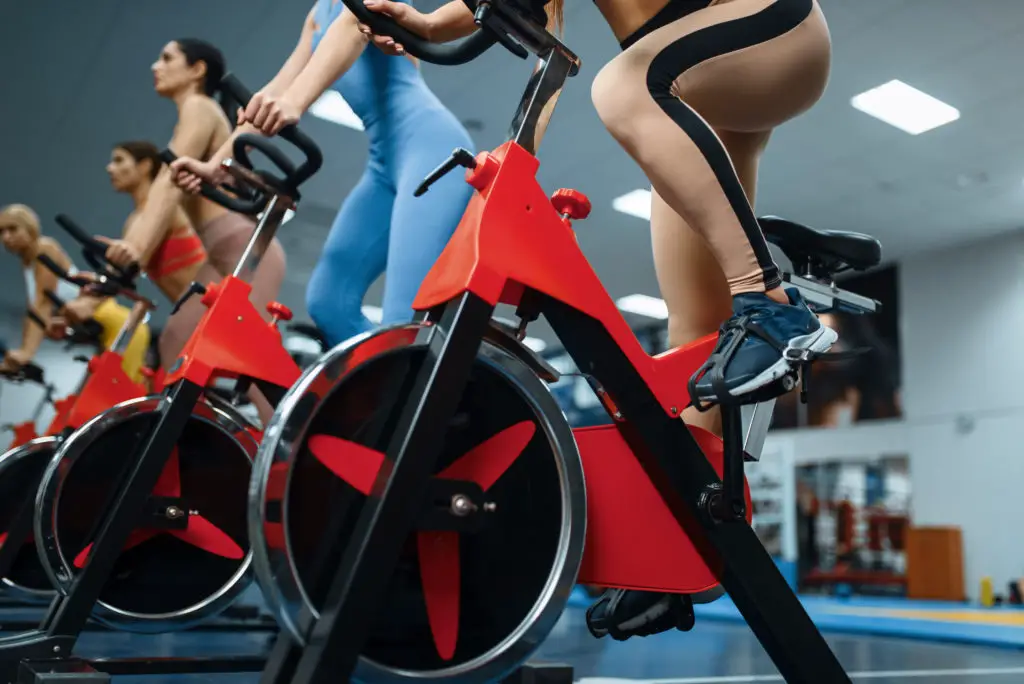 Exercise bikes can be expensive. However, especially if you're a senior, it doesn't have to be a Peloton or super professional exercise bike with thousands of additional features. Above all, you want your stationary bike to provide a safe and healthy workout that helps to promote your health. Don't worry, you won't have to spend thousands of dollars on that.
In my opinion, seniors should not choose a classic exercise bike, which is mostly designed for cyclists, but a recumbent bike. These devices are special types of exercise bikes that allow you to take on a laid-back reclining position during your workout, thus making them even more joint-friendly and most importantly, even more suitable for seniors.
One of the devices that I can highly recommend is the Marcy Recumbent Exercise Bike. It comes with a heavy-duty solid construction and a very comfortable seat and what I particularly like is that it is very easy to set up and use which makes it even more suitable for seniors.
Additionally, it is very affordable. In my eyes, you won't find a device with a better price-performance ratio, so if you're looking for an affordable exercise bike for seniors, you should definitely consider the Marcy Recumbent Exercise Bike. You will find it here.
If you're looking for something a little more premium and feature-rich, the HARISON Recumbent Exercise Bike might also be a great choice. As you might already guess, this one is also a recumbent bike.
It offers 14 levels of magnetic resistance, a heavy-duty stainless steel frame, a multi-function LCD display, an iPad holder and much, much more, making it a high-end device. Nonetheless, above all, it is extremely suitable for seniors.
Again, I'd recommend that you just take a look at it for yourself. Here you will find it.
Final Thoughts on Exercise Bikes for Seniors
Exercise bikes are a very good choice for seniors, as they are particularly easy on the joints and also very easy to use. Seniors looking for an exercise bike should particularly consider recumbent bikes, like the ones mentioned above.
I hope that I could help you with this article. If you still have any questions, feel free to write me an e-mail or just leave a comment below.
Otherwise, I wish you a lot of fun with your new senior-friendly exercise bike! ?