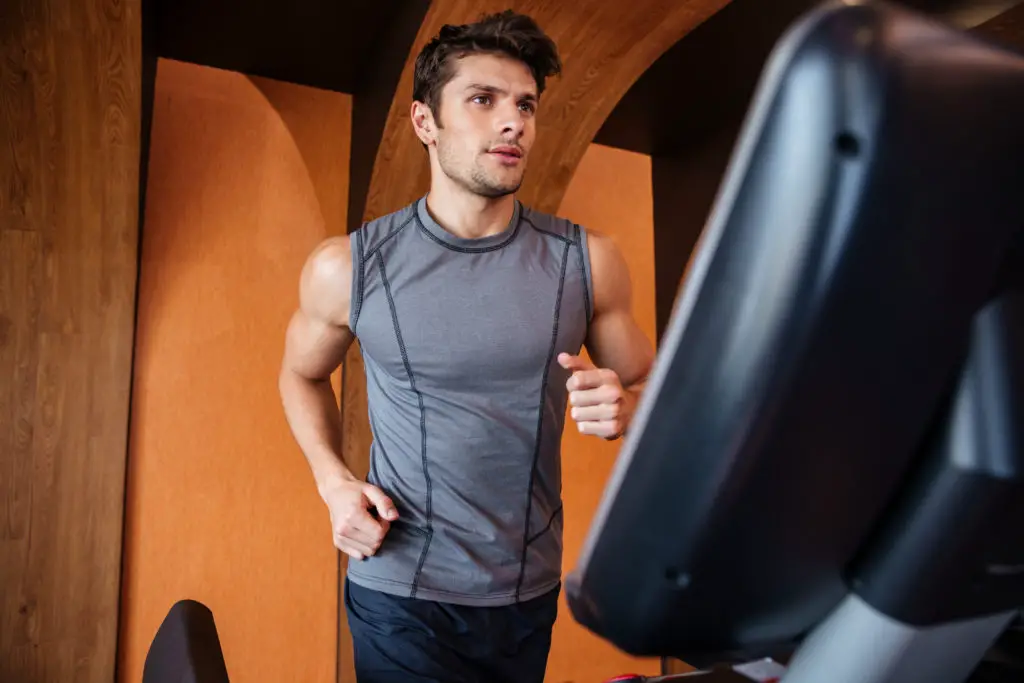 We are living in a time of technological evolution: Our everyday devices are becoming overwhelmingly powered by electricity and this brings many advantages. The treadmill industry is part of this evolution by providing electric models now that offer highly professional running training in the comfort of your own home.
But what distinguishes an electric treadmill from the classic manual model? What are the advantages and what do you have to consider when buying one? You will learn this and much more in this article. I will also introduce you to the best electric treadmills you can currently buy. Have fun! ?
Electric vs. Manual Treadmills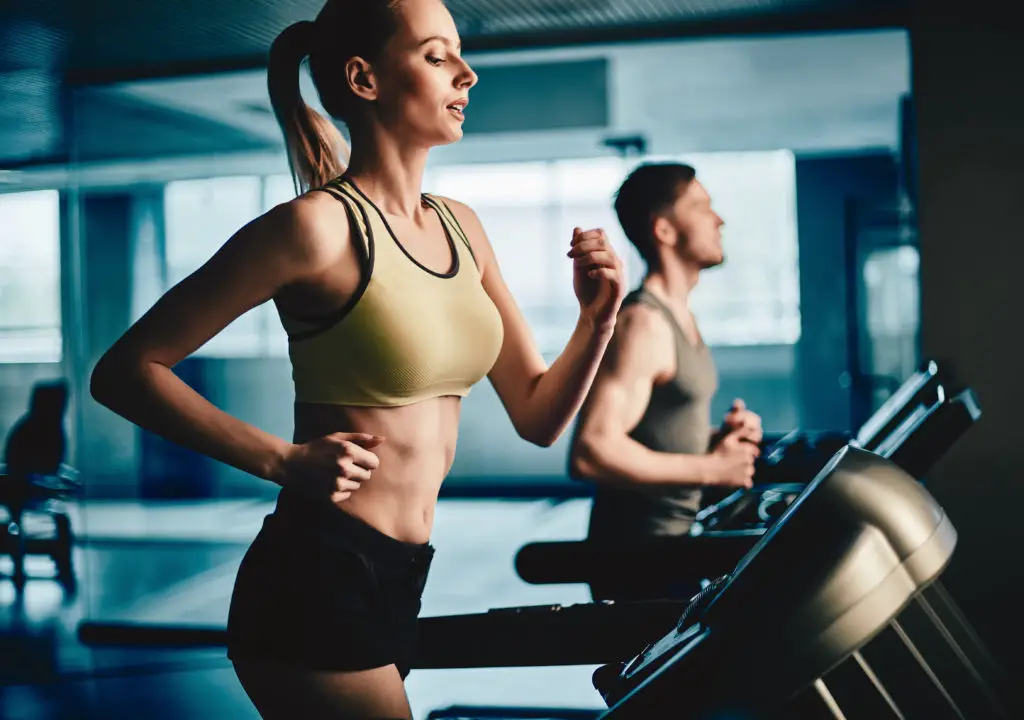 Basically, treadmills are available in electric and manual versions. While with the manual version it is solely our own muscle power that keeps the treadmill moving, the electric version has a motor. But what are the advantages?
With the manual treadmills, we have to apply a certain amount of force to push our feet off the ground and get them moving forward. With the electric treadmill, the ground automatically moves under our feet, which means that much less force is required to keep moving.
With a manual treadmill, it is often so exhausting that you will have to hold on to the side handles all the time in order to optimally transfer the force to the treadmill. This is something that many runners find fault with, because it is different to the natural running that they crave.
At this point, you might think: "I want the training to be effective, so I want to be exhausted". However, with an electric treadmill you can easily adjust the incline, for example, which will make treadmill running more of a strength workout as well.
The functionality is thus clearly higher with the electric devices. From muscle training to endurance sports, everything is conceivable on an electric treadmill! Even speeds of up to 12 mph or higher are possible.
These provide true sprint stages, which can be integrated wonderfully into an interval training. However, with manual treadmills it is almost impossible to reach these paces, which makes it only recommendable for walking and moderate jogging.
In addition, electric treadmills usually come with pre-installed training programs and allow for individual adaptation to one's own running style and needs. With the manual counterpart, the possibilities are rather limited and can quickly become too monotonous, especially for experienced runners. So, the fun factor and motivation also play a role here!
As you can see, a treadmill with a motor has many advantages. A small drawback: Due to the built-in electronics and the multitude of training programs, the purchase price of an electric model is usually a bit higher. However, digging a little deeper into one's pockets might make sense! ?
At a Glance: Advantages of Electric Treadmills
Higher Functionality
Individual Training Style
Significantly Higher Speed Levels Possible
Greater Fun Factor
What You Need to Consider When Buying an Electric Treadmill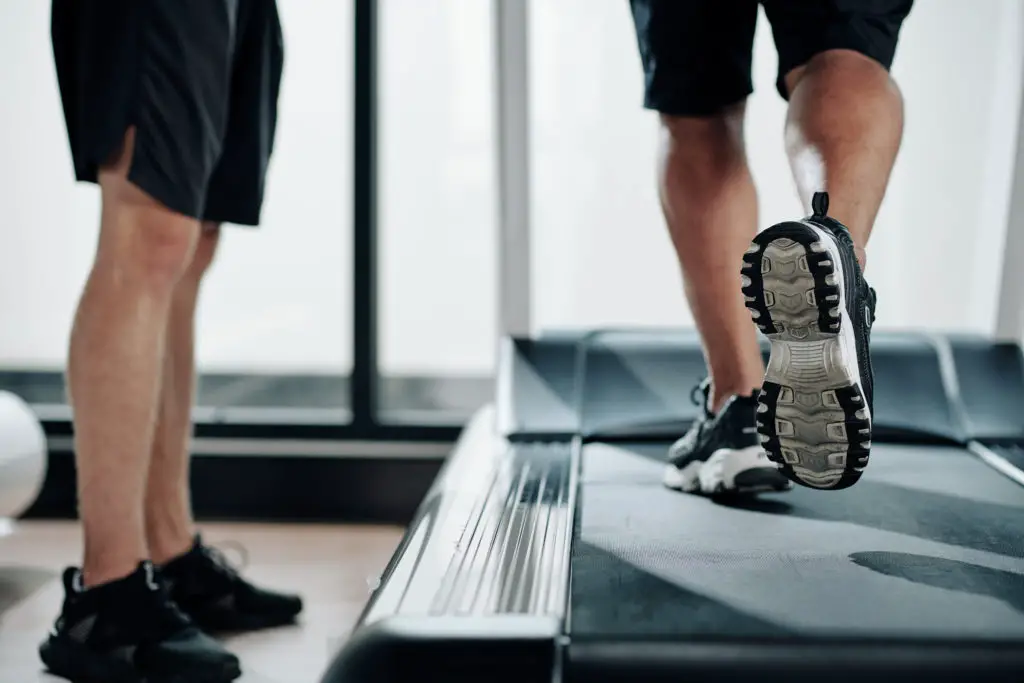 The Motor
The motor is the heart of an electric treadmill, and that is why it should be chosen with care! Unfortunately, many people only take the external parameters into account without looking at what's inside the treadmill. However, the motor performance is a crucial factor!
The reason you need to look carefully at the motor is that treadmills sometimes advertise spectacular top speeds of 12 mph or higher yet fail to reach the indicated speeds. But why?
Very simple: The motor is too weak! The maximum speed stated by the manufacturer refers to use without load. However, if our body weight is added—and the motor is weak at the same time—this value cannot be reached.
The motor has to work very, very hard to keep the treadmill moving, which will ultimately lead to the motor to burn out. In other words, the treadmill's lifespan will be shortened and you will not be able to enjoy your new treadmill for long!
Therefore, don't buy cheap, buy twice and spend a little more for a strong motor.
This is How Strong the Motor Should Be
I recommend a minimum continuous output of 2 CHP for an electric treadmill. With 3 CHP, you are definitely on the safe side!
The Running Surface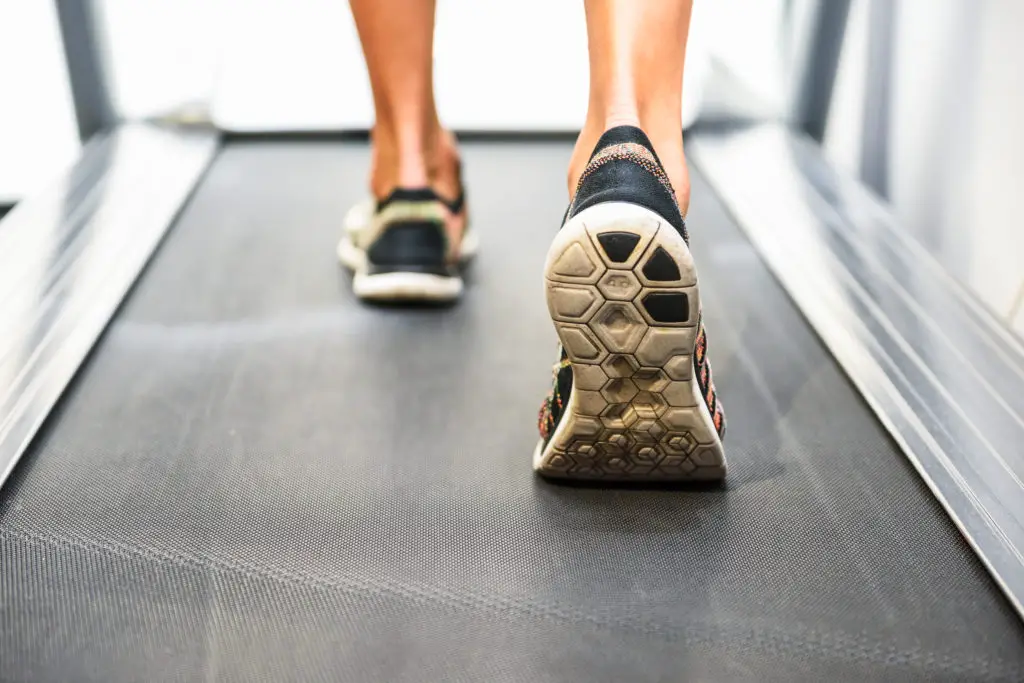 Just like for the motor, the running surface is far too often neglected when buying a treadmill and I just feel that I have to do something about that, because the size of the running surface is so important! It is really crucial that the tread is large enough both in length and width. Let me quickly explain why.
Basically, it's very simple: If the running surface is too short or too narrow, the risk of a misstep behind or next to the treadmill increases. In other words: The risk of injury increases! A misstep or a slight stumble can put you out of action for several weeks.
Especially with cheap electric treadmills, the catch is often the size of the running surface. And now let's be honest: No matter how cheap a treadmill is, your health should always be the most important consideration. If you get injured, all your progress you have made up to that point will be lost and you can start from scratch again.
Moreover, a running surface that is too small often makes your running style less natural. Also, even if we are not always aware of it, the fear of a misstep remains in the back of our mind.
How Large Should the Running Surface Be?
For an electric treadmill, the running surface should be at least 20 inches in width. In terms of length, I generally recommend at least 50 inches—whereas 55 inches would be better.
The Incline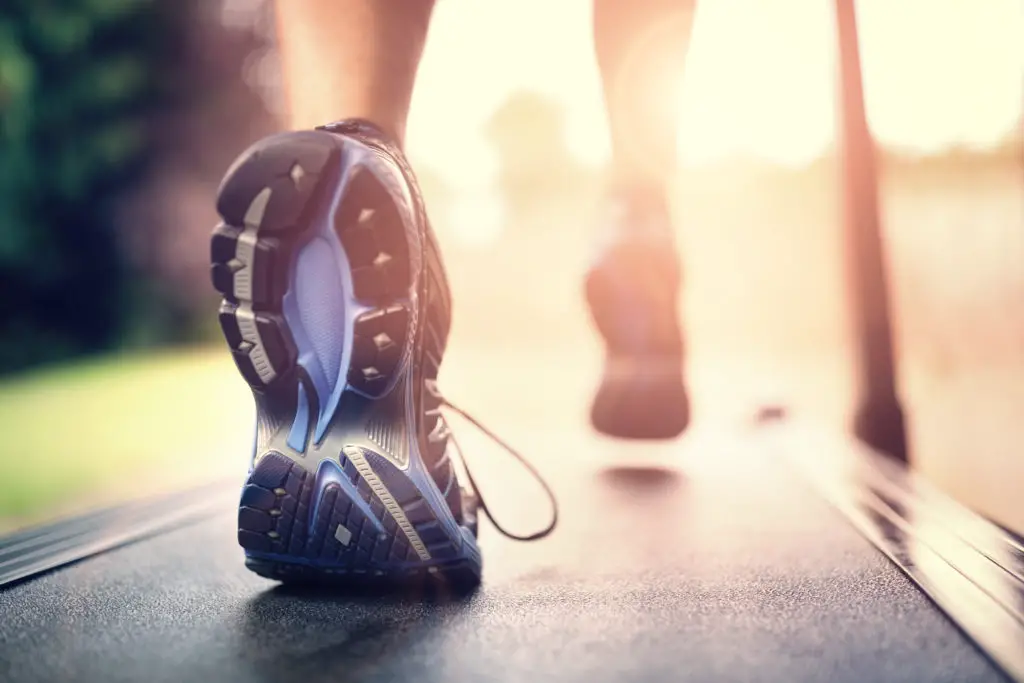 Running on a treadmill should be as close as possible to natural running outdoors! But how exactly can we guarantee this? Let's take a look at the differences between the two running styles.
The biggest difference probably is the lack of headwind on the treadmill. While outdoors, we have to run against the air resistance, while we move on the spot on a treadmill so that this resistance is eliminated. Less force is required to move forward. On the other hand, the headwind also provides a cooling effect, which is eliminated on the treadmill so that we sweat more.
Another difference is the foot strike pattern. When we run outdoors we have to apply a certain amount of force to push our heels off the ground in order to start moving forward. On an electric treadmill the ground automatically moves under our feet. This is another reason why we need to apply less force when running on an electric treadmill.
However, since we want to use as much force as possible to make running on the treadmill as natural as possible, it is generally recommended that you set a small incline.
By default, you should set an incline of 1–2%. On an electric treadmill this is done automatically with just one click. For experienced runners, setting up an incline might be a real blessing.
The Best Electric Treadmills You Can Currently Buy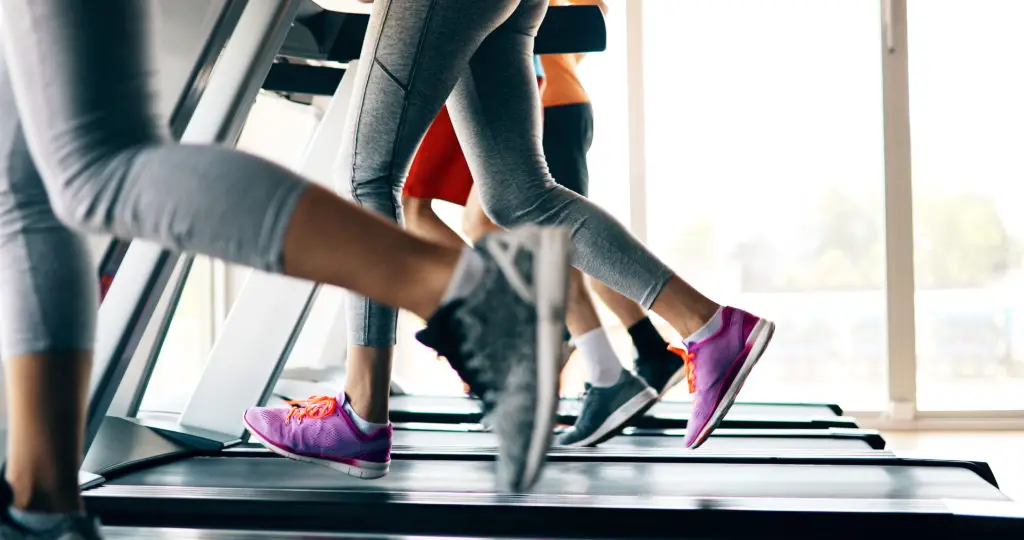 The Nautilus T616 Treadmill
The Nautilus T616 Treadmill is currently one of Amazon's bestsellers in the endurance sports category. And believe me: There is a reason for that! This model meets all the criteria I've mentioned above, and for most of them, it even exceeds them.
It comes with a very strong motor that provides a continuous duty horsepower of 3 CHP and has a great variety of different training possibilities.
There are 26 pre-installed training programs that will push both beginners and advanced to their limits. If that's not enough to exhaust you, you can also set up an incline of up to 15%.
With a width of 20 inches and a length of 60 inches, the treadmill's running surface does not only meet the minimum criteria, but can definitely be described as huge. The cushioning system provides additional safety and places your health at the top of the priority list.
By the way, it is also very suitable for small apartments because it is foldable and can be stored in a space-saving manner.
To sum it up: Is there anything that is missing from this treadmill? Little to nothing! For this price you will struggle to find a better model. It offers everything that an electric treadmill should have.
Speaking of price: This fluctuates a lot . I would recommend you have a look at the current pricing. You can find this amazing electric treadmill here, including all the further information you will need.
The Bowflex BXT216 Treadmill
One of the few treadmills that can keep up with the Nautilus model is the Bowflex BXT216 Treadmill, which also has some phenomenal stats.
As with the Nautilus, this is an electric treadmill (of course). Bowflex is also part of the Nautilus, Inc. company. The products of this manufacturer can be relied on when it comes to home fitness in general!
Basically, it is a very similar model compared to my first recommendation in terms of the key data. However, in some aspects, it's even slightly better. The main advantages: It comes with an incredibly strong 4.0 CHP motor and a running surface that is just gigantic (22" x 60").
Apart from that, there really isn't much that separates these two models from each other. You can set up an incline of up to 15% and train with the pre-installed training programs.
What I really like about this treadmill—and also about the Nautilus model—is the durability and longevity of the products. For both, you might need to dig a little deeper into your pocket, but you will really get a top-class treadmill that will last for many, many years. It's a one-time investment for plenty of long-term fitness and health benefits.
I can recommend both electric treadmills without reservation. Which one suits you best will be up to you. I guess it would be best if you just take a look at this one as well. You can find this treadmill, including its availability, current pricing and its customer reviews here.
The NordicTrack 1750 Treadmill
I feel like a blog post on the best electric treadmills would be incomplete without mentioning a single treadmill of the NordicTrack collection. This one is probably the most famous treadmill manufacturer and is regularly among Amazon's bestsellers as well. But can the NordicTrack models live up to these high expectations?
Absolutely. These treadmills are not just very well marketed pieces of exercise equipment but really come with the highest quality conceivable. The NordicTrack 1750 is the cheapest model of the series yet doesn't lack anything you could wish for.
The highlights: It comes with a strong 3.75 CHP motor and a huge running surface with 22 inches in width and 60 inches in length. A very convincing feature for many customers is its 10" Smart HD Touchscreen that brings the future into your home workout. It usually comes with a free one-year iFit membership as well which might be extremely interesting for many people.
Just take a look at it for yourself to gain an impression of the special charm of this treadmill. Find it here.
Final Thoughts on Electric Treadmills
Electric treadmills provide significantly higher functionality and more training options than their manual counterparts and are therefore an absolute must-have, especially for experienced runners! However, it is especially important not to be penny-wise and pound foolish and to pay attention to a strong motor and a large running surface. The models I recommended in this article take all important factors into consideration and are perfect examples of electric treadmills.
I hope I helped you with this article. However, if you have any further questions or suggestions, please feel free to send me an email or just leave a comment below.
Otherwise, I wish you a lot of fun with your new electric treadmill! ?